Sponsored content
Sponsored: Hazelwood Family Medicine Offers New Cutting Edge Treatments
Wednesday, August 03, 2022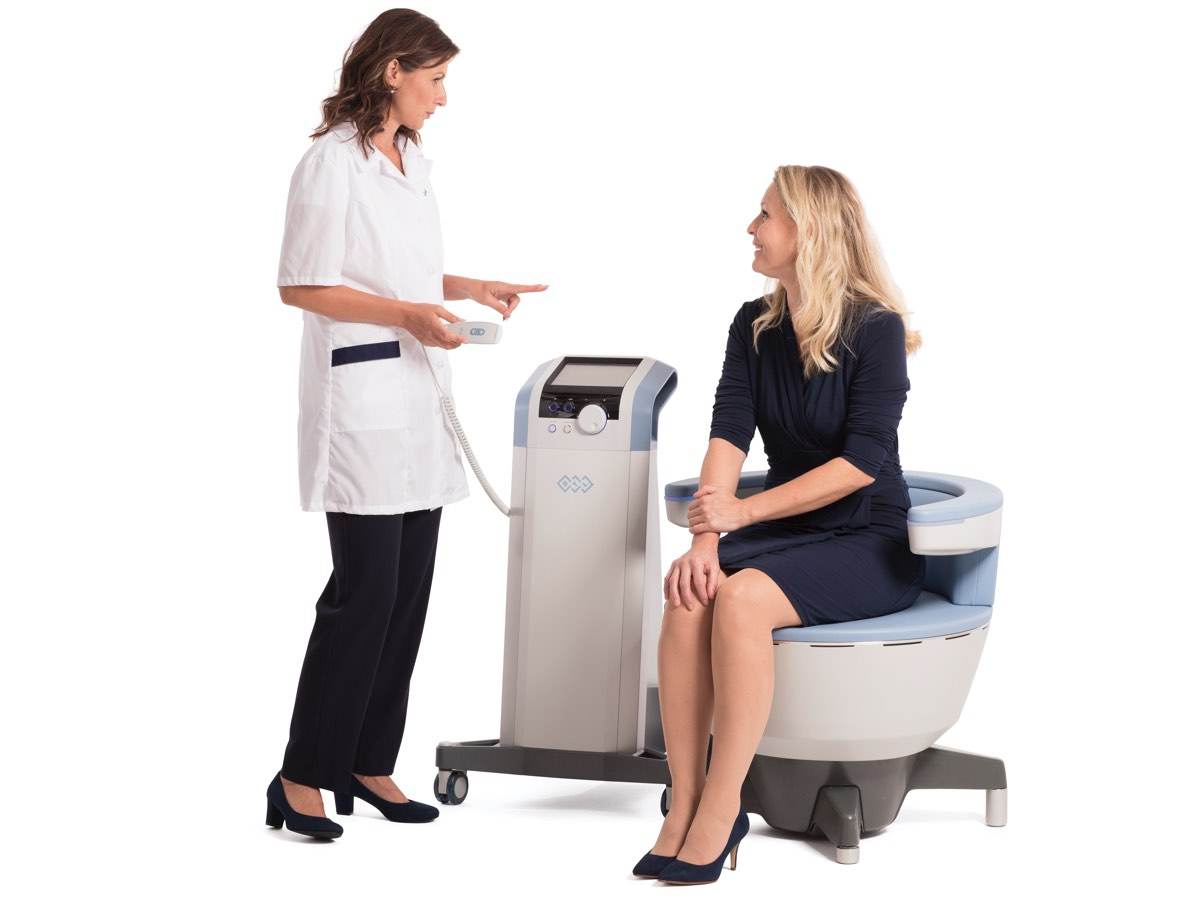 Hazelwood Family Medicine and the Salon & Skin Spa of Hazelwood Village is now offering two state-of-the-art treatments, Emsella and EMSCULPT NEO.
Emsella
Due to factors such as childbirth, menopause, obesity and normal aging, the pelvic floor muscles can weaken and insufficiently support the pelvic organs, resulting in urinary incontinence. Emsella is a cutting edge, noninvasive treatment for men and women who are struggling with urinary incontinence. Over 200 million people worldwide suffer from urinary incontinence, a condition that negatively impacts a person's standard of living.
Emsella utilizes high-intensity focused electromagnetic (HIFEM) technology to stimulate deep pelvic floor muscles and restore neuromuscular control. Even one Emsella session brings thousands of supramaximal pelvic floor muscle contractions, which speeds up muscle re-education in patients. All of this is done without any effort on the patient's part. The patient merely sits on a chair and allows the equipment to do the work for them.
Since Emsella is completely non-invasive, there is no recovery time. This treatment demonstrates best results with grades 0-1 level of urinary incontinence. Patients remain fully clothed during the treatment. Most patients see improvement after six sessions happening twice a week. Depending on severity, some clients see improvements more quickly and other patients may need more sessions.
Emsella has also been shown to improve vaginal dryness and erectile dysfunction.
EMSCULPT NEO
The second procedure now being offered by Hazelwood Family Medicine is called EMSCULPT NEO, a noninvasive body contouring treatment that is performed in a series of four 30-minute sessions each one week apart.
EMSCULPT NEO also uses HIFEM technology to stimulate muscles for supramaximal contractions, meaning this treatment is able to provide much stronger contractions than anyone can do on their own, even with professional-grade gym equipment. EMSCULPT NEO can help build and define muscle by 25 percent while increasing core strength. The treatment can be used to sculpt nine separate muscle groups. It uses radio frequency to destroy fat cells by, on average, 30 percent.
"Emsella and EMSCULPT NEO are FDA approved. There have been many clinical studies showing the effectiveness. It's 100% safe. If new patients would like, we can offer them a free personal demonstration," said Tami Ford, spa owner and trained specialist.
To schedule a free demo, call (828) 456-2828. Hazelwood Family Medicine is hosting an Emsella and EMSCULPT NEO promo event on August 16 from 11 a.m. to 1 p.m. in the parking lot of the spa, located at 1088 Brown Avenue in Waynesville. There will be drinks, demonstrations and a raffle for a free treatment of choice. Learn more at www.waynesvilledoctor.com.