Archived News
Key West man comes away with Haywood distillery as foreclosure auction ends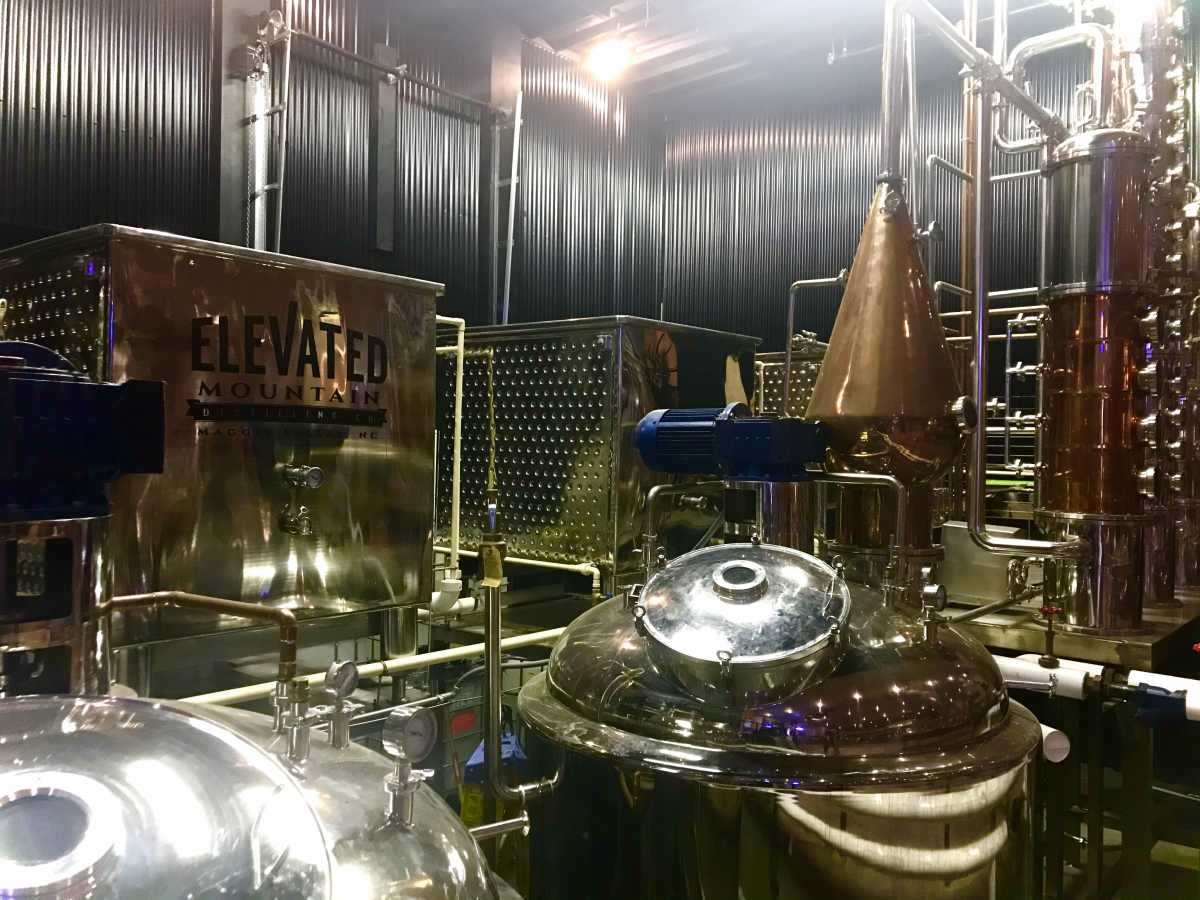 The foreclosure auction to see who will get the property that's housed Elevated Mountain Distilling Company since 2016 has ended with Kenneth Wells of Key West, Florida coming away with the top bid of $630,000.
The foreclosure auction began on May 24 at 10 a.m. for the 1.45-acre property, which holds a tax value of $583,600 with the bank's initial bid of $364,450. Bidding closed at the end of the day on July 28 as there were no new bids.
The company's owner, Dave Angel, signed a Small Business Administration loan for almost $1.1 million to pay for the property and equipment back in July of 2016. According to court documents, the last payment he made on the loan was in April 2021. Ultimately, First Citizens Bank, which had merged with original lender Entegra Financial Corp. in late 2019, demanded a payout of $1,156,598 — an amount that included the principal due, along with interest, late fees and "miscellaneous" fees. Angel was served with foreclosure papers on May 2 of this year.
Wells was initially bidding against Micheaux Resource Management out of Indian Trail, a suburb of Charlotte; the ownership group of BearWaters Brewing Company; and Mark Cahill, a Florida resident who long owned a home in Haywood County. By the end, the last several bids came down to Wells and Micheaux — an investment group tied to Frankie Wood, who for almost three years has spoken about developing the dormant Ghost Town in the Sky property. In a previous interview with The Smoky Mountain News, Angel said Micheaux Resource management and Wood planned on keeping him in charge of the distillery had they won.
Wells, who also spends a good deal of time at a house he owns in Maggie Valley, was excited to come away with the property.
"I called the courthouse 15 minutes before they closed yesterday, and they told me no one had come in to bid," he said.
Wells said his plan is to rent the property to a tenant who will run another distillery out of it.
"I have several prospects for distillers that will also distribute. They're already in business," Wells said. "Since I got the bid, I've had two call me that I had talked to beforehand."