Archived News
Waynesville resolution opposes partisan elections bill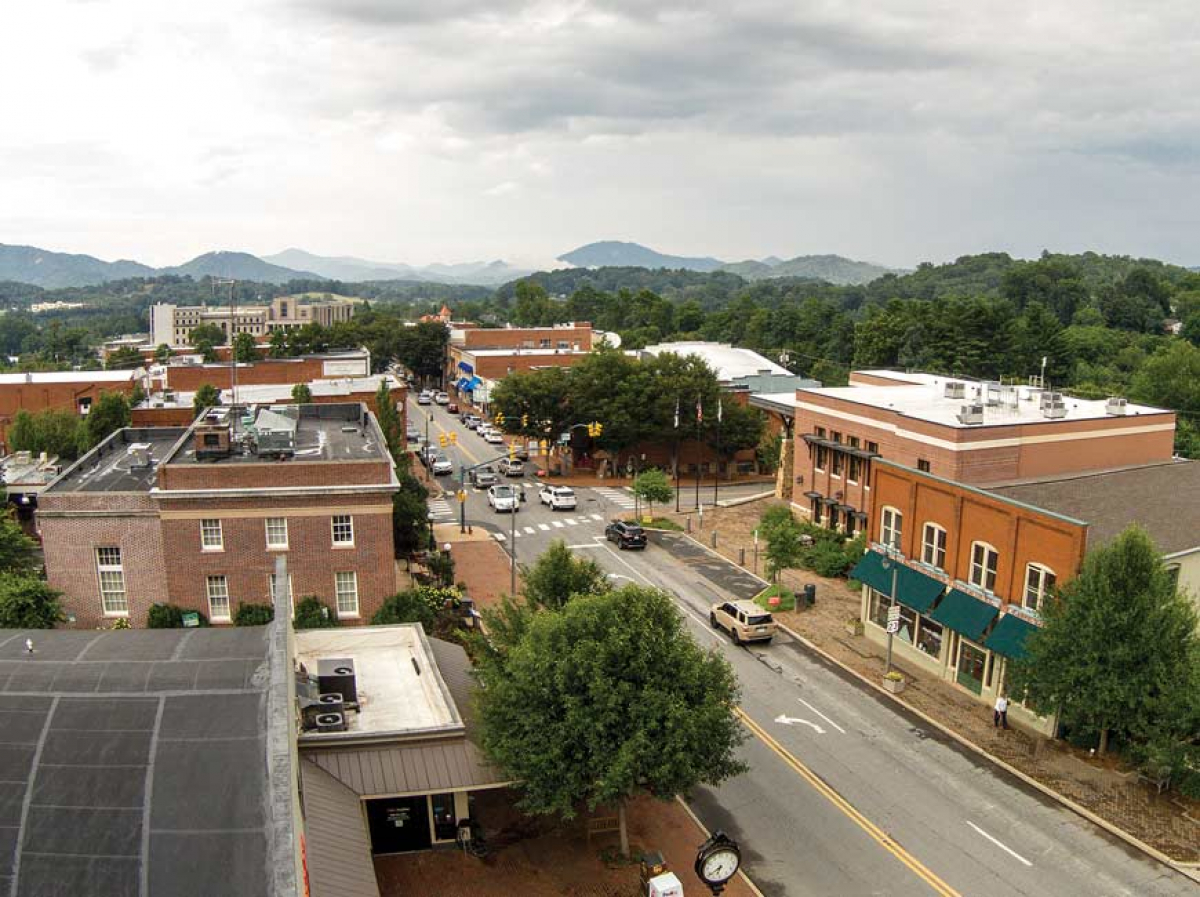 A bill filed by Haywood County Republican Rep. Mark Pless to make all local elections partisan didn't exactly receive a warm welcome, but now one municipality has gone on record as formally opposing it.
"This was a group effort," said Waynesville Alderman Chuck Dickson. "It certainly was not just me."
During a May 24 Board of Aldermen meeting, Dickson presented a resolution in opposition to House Bill 998 , which if passed would make all nonpartisan elections in Haywood County — including the towns of Canton, Clyde, Maggie Valley and Waynesville, along with the school board — partisan.
Pless' bill, co-sponsored by Haywood County's other representative, Swain County Republican Mike Clampitt, was filed on May 18.
In a story published by The Smoky Mountain News on May 20, a total of 16 elected officials from the county's four municipalities went on record as opposing it, including the entire governing boards of Canton and Waynesville.
Three of five board members who were able to be reached in both Clyde and Maggie Valley also opposed the measure, with just one, Maggie Valley Alderman Phillip Wight, saying he supports the measure.
Of the nine people on the Haywood County Schools board, two were against it (Larry Henson and Ronnie Clark), three were undecided (Chairman Chuck Francis, Bobby Rogers and Larry Burnette), three did not return calls for comment (Steven Kirkpatrick, Jimmy Rogers, Jim Harley Francis) and one, Logan Nesbitt, does not list a phone number on the school board's website.
The indecisiveness on the school board is much different than when a similar measure was proposed by then-Rep. Michele Presnell in 2017. At that time, the board unanimously passed a resolution opposing the attempt to make school board elections partisan.
Waynesville's governing board passed the resolution unanimously, including lone Republican Julia Freeman.
Freeman isn't the only Republican that opposes fellow Republican Pless' bill. Of the 19 elected officials reached by SMN who oppose the bill, 11 are registered Democrats, five are Republicans, and two are unaffiliated.
The first statement made in Waynesville's resolution laments the fact that Pless "… did not consult with municipal elected officials who will be affected by the bill."
Speaking to SMN on May 19, Pless said that local governing boards are only a small portion of the voters of Haywood County, and that those boards should not be making the decision on behalf of Haywood County voters.
The Waynesville resolution goes on to provide reasons why the board thinks the bill is a bad idea and should be withdrawn from consideration by either chamber of the General Assembly.
"For decades, Town of Waynesville voters have elected members of both parties in nonpartisan elections who have governed efficiently, fairly and without partisan bias. This legislation challenges the rights of voters to choose the way they are governed locally, without consent," it reads. "The public values of liberty, prosperity, equity and community, which guide the aldermen of the Town of Waynesville, are neither Republican nor Democratic party values, as they are values shared by both political parties. Maintaining a safe and prosperous town by providing police, fire, water and sewer, sanitation, electricity and other services is best accomplished without regard to Democratic or Republican partisanship."
Initially, Pless cited national issues as the reason for filing the bill, especially in relation to the school board.
"I had a lot of people that have talked to me over my time in the legislature, and because of CRT, because of national headlines and issues that have arisen, they want to know the people they are voting for," he told SMN on May 19.
School Board Chairman Chuck Francis and Maggie Alderman Phillip Wight voiced the same concerns.
"With the temperament in the world today, I don't think it can hurt," Wight said on May 19. "If you want to represent what the Democratic Party has become, you should be accountable for that."
After Waynesville passed its resolution, Pless remained undeterred.
"I anticipated the feedback coming from them was going to be just what it is, but I didn't introduce it for them or against them," he said. "I introduced it because the people that voted me in are asking for transparency in who they see [on the ballot]. That's the whole reason it's there, is to provide some more clarity at the ballot box, so this is not unexpected at all."
Pless, however, isn't sure the bill will move through the General Assembly quickly.
Right now, he said, legislators on both sides of the aisle are busy trying to come to an agreement on the forthcoming state budget's total expenditures, so they can work backwards from there and agree on a consensus budget with specific spending levels set for specific items.