Archived News
Press release says Cawthorn's made his decision on where to run
Monday, February 28, 2022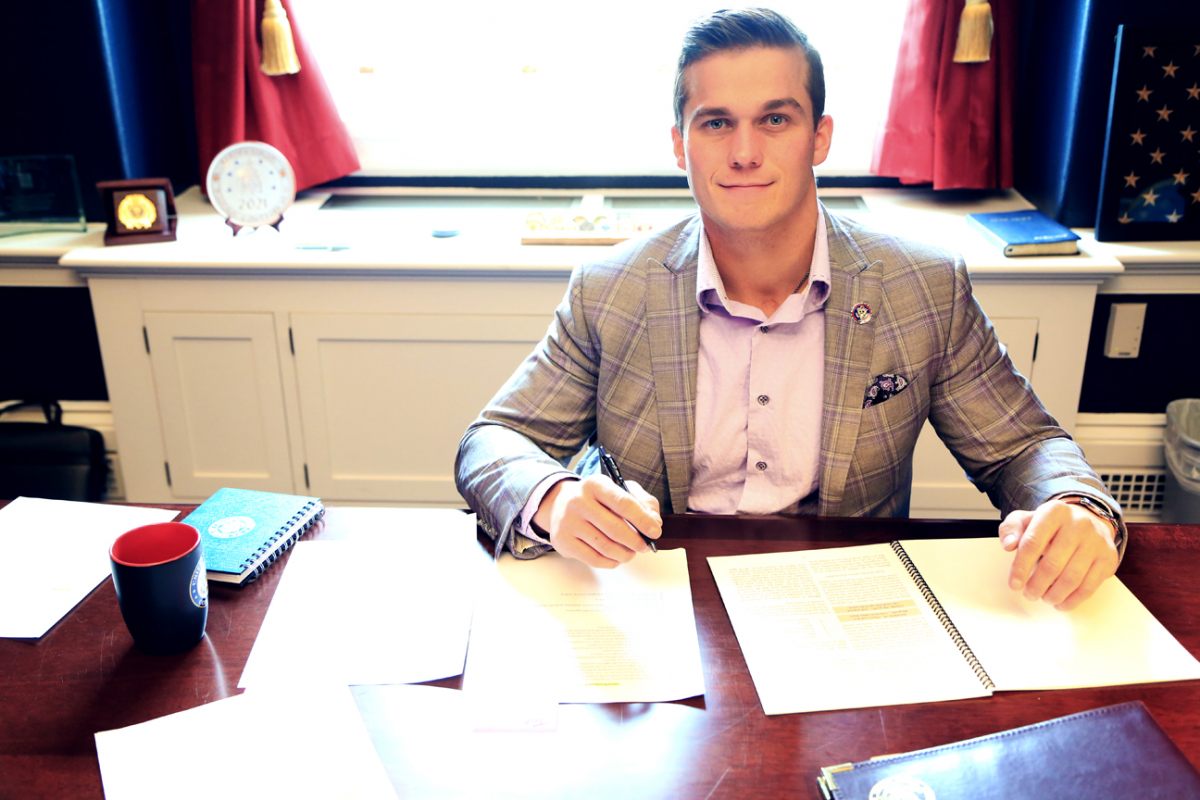 Jeffrey Delannoy photo
Rep. Madison Cawthorn drew mixed reactions when he announced on Nov. 11, 2021 that he'd run in the newly drawn 13th Congressional District instead of the 11th, but after that map was thrown out and redrawn by courts earlier this month, it led to withering speculation over Cawthorn's next move. Today, Cawthorn ended all speculation.
"I am excited to run for reelection in North Carolina's newly solidified 11th Congressional District and represent nearly all of my current constituents in the 118th Congress," he said via a press release issued earlier today.
Cawthorn's move will doubtless have a ripple effect on other candidates on both sides of the aisle in the NC-11 race, as well as potentially in North Carolina House and Senate districts.
Here's the full text of the release, from Cawthorn spokesman Luke Ball.
Congressman Madison Cawthorn Announces Run for Congress in North Carolina's Newly Solidified 11th Congressional District
Washington, D.C. — Congressman Madison Cawthorn announced today that he will run for Congress in North Carolina's 11th Congressional District following an overhaul of North Carolina's congressional district maps.
Previously, Congressman Cawthorn had announced he would seek reelection to the U.S. House of Representatives in North Carolina's 13th congressional district under the maps originally proposed by the N.C. legislature. The previously proposed 13th district was comprised of several counties he currently represents in the 117th Congress. However, following the congressional district map's recent overhaul, those counties were largely redrawn into a new 11th congressional district.
The counties I had previously lost in redistricting are now included in the new maps that will be used in the 2022 election cycle, and today, I filed to represent them again. Western North Carolinians want a fighter in Congress. With their support, I look forward to returning to Washington as a sophomore member and helping enact major change with a historic Republican majority," said Congressman Madison Cawthorn.
This is a developing story. Follow The Smoky Mountain News for important updates on Facebook and Twitter.