Archived News
Cooper urges mask mandate end as Omicron subsides
Wednesday, February 23, 2022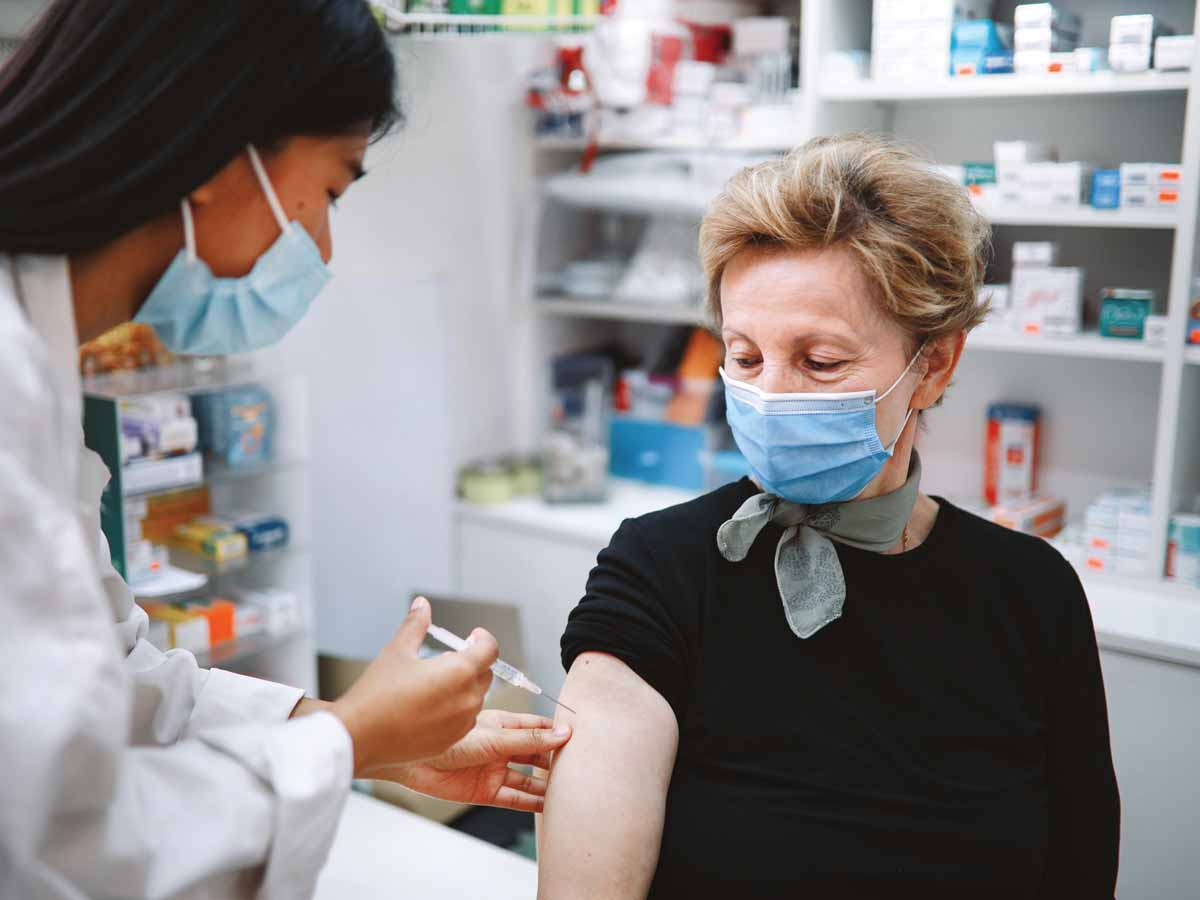 Case numbers continue to decline in Western North Carolina and statewide as the Omicron surge subsides.
As of Feb. 22, in the last seven days Haywood County had recorded 158 new cases, Jackson 116, Macon 59 and Swain 76, according to state dashboard data . At the height of the surge, the counties were exceeding their current weekly numbers in a single day — Haywood County logged 194 new cases on Jan. 19 alone.
While the test positivity rate remains high, it is diminishing as well, at 11.9% statewide as of Feb. 20, down from 17.8% on Feb. 13. Locally, positivity rates vary, with the state dashboard listing Haywood at 18.3%, Jackson at 11.3%, Macon at 13.7% and Swain at 16.4%. Public health managers prefer to see the rate fall below 5%.
With metrics heading in the right direction and vaccines widely available, Gov. Roy Cooper gave a COVID update on Feb. 17 in which he encouraged schools and local governments to end their mask mandates. Multiple area school districts and county facilities have followed that advice (see SCHOOLS, page 13). However, federal regulation still requires masking in settings such as health care, long-term care and transportation.
Though regional hospital and emergency management systems remain strained, regional COVID hospitalizations have seen a 38% reduction over the last two weeks, with 140 people hospitalized with COVID-19 in the 18-county mountain region Feb. 21 compared to 224 on Feb. 7. The Omicron surge brought with it unprecedented numbers of COVID hospitalizations compared to earlier surges, and caring for these patients was complicated by worsening hospital staffing shortages and larger numbers of patients seeking help for non-COVID-related issues compared to earlier stages of the pandemic.
In a Feb. 16 update to the Eastern Band of Cherokee Indians Health Board, Cherokee Indian Hospital CEO Casey Cooper said that, while the hospital saw a large number of COVID-positive patients during the Omicron wave, overall they were less sick than patients treated during earlier surges.
"Omicron has been a lot more transmissible, but it's been less lethal," he said. "What we saw this time was a lot of admissions where people were admitted to the hospital, and by the way they also had COVID. Which was very different than what we saw in September and October, where people were admitted because they had COVID."
Those patients "didn't require the level of critical care and respiratory support that we were anticipating," he said.
Statewide, 32% of hospitalized adult COVID-19 patients were in the ICU during the height of the Delta wave Sept. 13, according to the state dashboard. Meanwhile, the ICU rate actually decreased as Omicron took hold in late December, reaching a trough of 16% on Jan. 23 and then turning upward, with the most recent rate at 19% Feb. 22.
The dashboard currently lists 40 COVID-19 deaths in the four-county area since Jan. 1, though it can take a week or more for those metrics to make it into the database.
Despite declining case numbers, the U.S. Centers for Disease Control and Prevention still designates all North Carolina counties save Hertford and Gates in the eastern part of the state as areas of high community transmission.
Vaccinations and boosters are currently available to anyone over the age of 12, with walk-in appointments available at various locations regionwide. Free testing is also available at multiple locations, including Lake Junaluska and Medical Park Loop in Sylva. Find a testing site and register for an appointment at lhi.care.
Leave a comment
1

comment
Apparently nobody reads the international news. You would think we would have learned by now. If you want to know what is coming at us read the news in Asia, Middle East and Europe in that order. Not only is it not over, It is getting nastier. Of course. It mutates like viruses do. Smart people are going to continue to wear masks.

Saturday, 02/26/2022