Archived News
Independent auditor will evaluate Waynesville electric bills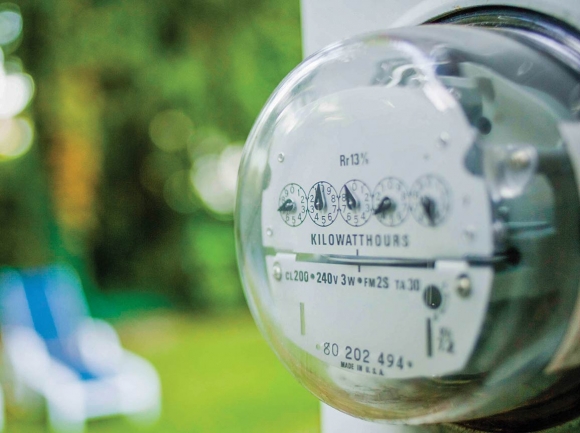 Despite being the result of a confluence of factors, the true reasons behind some abnormally high electric bills for Town of Waynesville customers still aren't clear but should soon be — after Waynesville alderman called for an independent audit.
"The most important thing, I think, is to get the right answers as opposed to getting the answers right away," said Alderman Jon Feichter.
In early April, some customers of the Town of Waynesville's electric service began complaining about electric bills that were far larger than normal.
Colder-than-average weather, a 5 percent rate increase last summer, a software failure, a COVID-19 outbreak, a faulty printer and an extended billing cycle all appear to be contributors to the problem, but aldermen want to be sure there's nothing else lurking in the mix that might have contributed to the situation.
On April 27, Alderman Anthony Sutton voiced what Feichter called a "brilliant" idea — an independent audit by WithersRavenel.
"That specifically was the result of some work that we've done with them in the past," Feichter said. "We knew they had the expertise to handle the tasks that we laid before them, so I'm very comfortable with them generally based on our experiences before."
Feichter also said that the firm has a consultant on staff that's an expert in Munis, a complicated software package used by the town for utility billing.
"I think that by hiring an independent third party to come in and dig into that for us, that's the first step in rebuilding that trust that that folks once had in our utility billing," said Feichter. "Obviously it's not the best thing in the world that we have had to undertake this process, because a lot of people are staring down at some extremely high utility bills."
A meeting between town staff and the audit firm took place last week, according to Feichter, and he characterized it as "extremely positive."
"The consultant had met with several staff members over a several-hour period as she started her investigation and the town sent her home with all the equipment and security accesses that she needed to really investigate this thoroughly," he said. "Now, how that shakes down in terms of the timing, I don't know how long it's gonna take, but I sure hope it's not too long. I mean, obviously this is been going on for several months now."
Assistant Town Manager Jesse Fowler confirmed Feichter's assessment of the six-hour meeting, and said the firm was requesting $19,000 to conduct the audit.
Meanwhile, the antiquated printer that broke down — causing some bills to be delayed — has been replaced, and a new bill format is already being rolled out. Instead of the usual "postcard" style of bill that customers had been receiving, the new bills will come in letter form and will be more detailed, and easier to understand.
Feichter stressed that no disconnections were being made, no late fees would be assessed for the bills, and that the town would make payment arrangements available for customers, but he also said that he'd advocate for electric customers to make whatever payments they can as they await the results of the audit.
"That's kind of what I'm waiting for, and I know the staff is anxious and I know the rest of the board is as well," he said. "It's unfortunate that we find ourselves in this situation. This has been a hardship for a lot of folks, particularly the folks who are on a fixed income. I know it's been hard on them but what we need to do is make sure that we have the right answers and that once we are certain we know what went on, we need to make sure that we take steps to ensure that this doesn't happen again down the road."
Leave a comment
3

comments
They seem to assume no bills are paid without a printed bill sent to the house but I pay online. I haven't been late a month so there is no reason my bill should have doubled from a couple days of cold weather

Friday, 05/28/2021

There is a definite problem. My bill for electricity for mid Feb-mid March 2020 was $251.66. For the same period in 2021 it was $459.70. I live in a brick house and I have a natural gas back-up that heats the house when it goes under 40 degrees. There is no way I could have a bill that is 83% higher in 2021.

Friday, 05/21/2021

Typically, governmental units request competitive bids if the contract price is above a given amount. Curious as to what that amount is for the Town of Waynesville. Seems like this contract is substantial enough that a competitive bid may have been appropriate rather than simply award a $19,000 contract without competitive bidding.

Friday, 05/21/2021