Archived News
Vaccine opportunities for youth and adults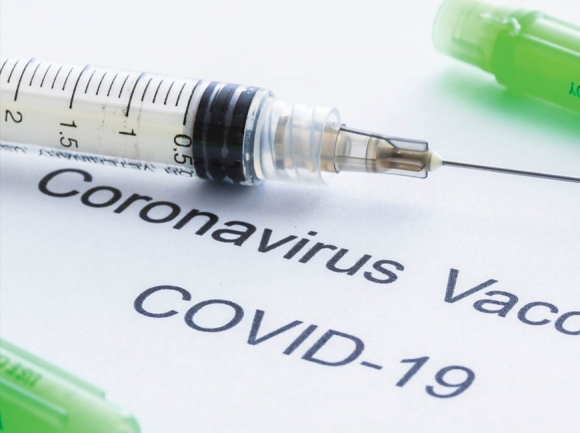 Clinic for 16-18-
year-olds planned

Haywood County Health and Human Services is partnering with Haywood Community College to host a special COVID-19 vaccine clinic for teens 16-18 and their families from 11 a.m. to 5 p.m. May 19 at the HCC campus.

Many colleges and universities will be requiring shots when students begin the fall semester. And with summer activities nearing, now is the perfect time for young adults to prepare by choosing to get vaccinated.

This special mobile clinic will offer Pfizer-BioNTech COVID-19 vaccine on a drive-up basis, no appointment required, on the campus of HCC. Students under the age of 18 will need parent or guardian consent to get vaccinated. Family members of students are also eligible to get vaccinated at this clinic if they so choose.

For vaccine appointment or appointment questions call: 828.356.2019, Option 1.

For general COVID-19 information visit www.haywoodcountync.gov/684/COVID-19-Information.
Macon registering
ages 12-15 for vaccine

With the Food and Drug Administration and the Centers for Disease Control and Prevention vaccine advisory panel set to authorize the use of the Pfizer-BioNTech COVID-19 vaccine for use in those aged 12 to 15, Macon County's Vaccine Call Center will begin to pre-register children, should their parents wish for them to be vaccinated once the vaccine has been approved.

No Pfizer clinics are currently planned, though the public and those who pre-register will be notified once appointments become available for the Pfizer vaccine with Macon County Public Health.

Side effects in this age group were similar to that of the age 16 to 25 group which included fever, pain at the injection site, and cold like symptoms lasting no longer than 72 hours after the injection.

Parents who want their child to receive the COVID-19 vaccine must call 828.524.1500 to pre-register.
WCU clinic
taking walk-ins

Western Carolina University's regional COVID-19 vaccine clinic is now accepting walk-ins on Fridays and Saturdays.

Participants will be able to choose the Pfizer BioNTech COVID-19 vaccine or Johnson & Johnson's Janssen COVID-19 vaccine when they arrive.

The walk-in hours are noon to 6 p.m. on Fridays and 9 a.m. to noon on Saturdays.

The clinic is operating out of WCU's Health and Human Sciences Building, located at 3971 Little Savannah Rd. in Cullowhee.

For more information and to schedule an appointment, visit vaccine.wcu.edu.