Archived News
Signups slow for vaccine appointments
Wednesday, April 14, 2021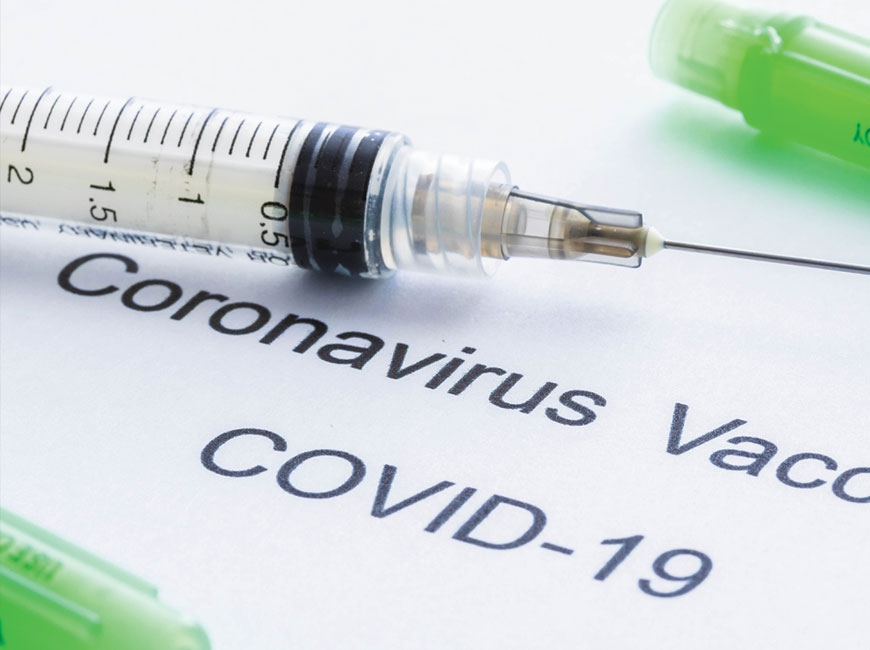 After months of working breakneck speed to clear an ever-expanding backlog of people waiting to receive a COVID-19 vaccine, local health departments are reporting a marked slowdown in signups, even though only about 30 percent of the population has received at least one shot.
"Demand for COVID-19 vaccine has declined drastically over the past few weeks," said Swain County Health Department Director Alison Cochran.
Slowing vaccine demand comes as cases increase somewhat. On April 9, 2,509 new cases were reported in North Carolina, marking the first time daily new cases surpassed 2,500 since Feb. 27. Between April 6 and April 12, the number of hospitalizations statewide surpassed 1,000, the first time the metric had hit four figures since March 16 — though still far below the peak of 3,992 Jan. 13.
Jackson County Deputy Health Director Melissa McKnight agreed that vaccine supply is currently outpacing appointment demand, while Haywood County Emergency Management Team Public Information Officer Allison Richmond said Haywood County expects to clear its backlog of registrations this week and will transition to a self-booking appointment system.
This slowdown in demand comes on the heels of an exceptionally bad couple weeks for the single-dose Johnson & Johnson vaccine. A March 31 story from The New York Times revealed that up to 15 million doses of the vaccine had been contaminated after workers at a Baltimore plant, causing significant delay in future shipments of the vaccine. On April 12, Richmond said North Carolina was not expecting to receive any more J&J shipments until at least May.
Then, on April 13, even worse news came. In a joint statement, the U.S. Centers for Disease Control and U.S. Food and Drug Administration announced that it was recommending a pause in J&J vaccine distribution after six cases of a rare and severe blood clot called cerebral venous sinus thrombosis in combination with low blood platelet levels were reported. All six cases occurred in women between the ages of 18 and 48, with symptoms occurring six to 13 days after receiving the vaccine. People who develop a severe headache, abdominal pain, leg pain or shortness of breath within three weeks of receiving the J&J vaccine should contact their health care provider.
The CDC's Advisory Committee on Immunization Practices will meet April 14 to review the cases and assess their significance, and the FDA will review that analysis. The recommendation to pause J&J administration will remain in effect at least until that process is finished.
Locally, no vaccine distributors have reported severe adverse reactions, and with 6.8 million doses of the J&J vaccine already administered in the United States, reactions like the one currently under investigation are extremely rare.
The pause will have a big impact on Jackson County's vaccination efforts this week, as the health department's allotment for April 11-17 consisted solely of J&J vaccines. Jackson County has cancelled a J&J vaccination clinic planned for April 15.
Many other vaccine providers will remain unaffected, as they had been receiving mainly Moderna doses. Haywood County and Haywood Regional Medical Center expect to receive a combined 1,200 Moderna doses this week. Swain County will receive 100 Moderna doses and Blue Ridge Health will receive 100 doses apiece for its Haywood and Jackson clinics, all Moderna. Harris Regional and Swain Community Hospital will receive a combined 100 Moderna doses.
Other major vaccine providers in the area include the Eastern Band of Cherokee Indians, Western Carolina University, Walgreen's and the Western North Carolina VA Health Care System. So far, the VA — which includes community clinics in Franklin, Hickory and Rutherford County in addition to its main facility in Asheville — has administered 12,496 first doses and 9,712 second doses. WCU administered its 10,000th vaccine on April 7. The EBCI has given 5,867 people at least one shot and has fully vaccinated 4,354 people. Walgreen's is not providing local or state vaccine data.