Archived News
Concerns go unanswered during HCA monitor meeting
Wednesday, April 14, 2021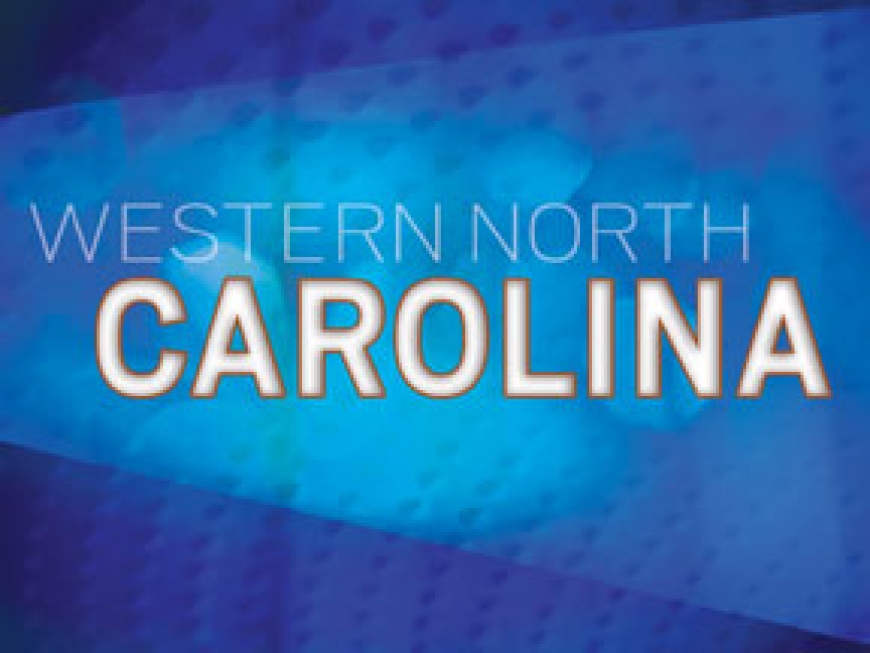 The public had a lot of questions during an April 7 virtual meeting regarding Mission Health's services and operations since being bought by for-profit HCA Healthcare in 2019. Unfortunately, Gibbins Advisors — the independent monitor hired to ensure HCA fulfills its contractual obligations — couldn't provide them with many answers.
While the team of healthcare experts and accountants with Gibbins Advisors say they are continuously monitoring HCA operations at Mission-affiliated hospitals in Western North Carolina, their contractual scope is limited to the 15 commitments outlined in the purchase agreement between Mission and HCA, which was ultimately signed off on by Attorney General Josh Stein.
Those commitments can be broken down into four main categories — retention of services and hospitals, investments in community health and wellbeing, investment in facilities and other commitments. HCA now owns five hospitals in WNC besides the main Mission Hospital campus in Asheville — Angel Medical Center in Franklin, Blue Ridge Regional Hospital, Highlands-Cashiers Hospital, Mission Hospital in McDowell County and Transylvania Regional Hospital.
The only service commitments HCA made for Angel Medical and Highlands-Cashiers were to maintain emergency services, surgical services and acute medicine services. HCA also agreed to maintain Eckerd Living Center in Highlands-Cashiers. As far as facilities, HCA committed to building a new replacement hospital for Angel, build a new 120-bed behavioral health hospital in Asheville within five years of obtaining the necessary permits, complete the Mission Hospital North Tower in Asheville and spend $232 million in general capital expenditures within five years.
HCA has to provide an annual report and capital expenditure report to Gibbins every year that summarizes compliance under their purchase agreement. Gibbins reviews the reports, analyzes the supporting documentation and evidence, collects input from stakeholders and the public and completes a compliance checklist before releasing its own compliance evaluation report. The last annual report was released in July 2020, and Gibbins is now in the process of reviewing HCA's reports for 2020. The next annual report will be released sometime in August. To see HCA documents and more information about the 15 commitments, visit www.independentmonitormhs.com.
Ronald Winters with Gibbins said during the April 7 meeting that HCA had no compliance issues in last year's report.
Despite that fact, members of the public had many questions and concerns about Mission's practices under HCA ownership. People had questions about the charity care policy under HCA. In the purchase agreement, HCA committed to maintain the agreed upon uninsured and charity care policy for 10 years.
When purchasing Mission, HCA committed to offering a more expansive charity care policy compared to what Mission had in place, which seemed like a good thing at the time. However, now people are expressing confusion over the policy.
One person at the virtual meeting claimed that HCA was requiring people to pay costs upfront even though they had applied for — and would likely get approved for — charity care services. If the person can't pay upfront, their surgery or other services would be canceled.
"The HCA policy is better than Mission's was, but the new policy is not well understood by the community," said Tom Urban with Gibbins.
"As I read the policy last year, if patients couldn't qualify for charity care immediately, HCA had the ability to ask you to pay immediately until you get qualified, which can take some time," Winters added. "It's difficult to qualify immediately for charity care and they have the right to ask you for a deposit and you don't have the right to get it back."
People also asked questions about physician retention at Mission hospitals, claiming that doctors are leaving the hospitals at alarming rates. Fewer primary physicians, specialists and surgeons makes it more difficult to schedule a procedure or get an appointment at one of the satellite facilities throughout the region.
Winters said HCA made a commitment to maintain certain services, but nothing in the agreement says anything about the number of physicians HCA must maintain.
"If departures impact services, that is something we will keep an eye on and inquire of HCA," he said. "Surgeons leaving would impact the ability to provide surgery services. We will follow up with HCA about it. I hadn't heard of that issue at Angel Medical until now."
People also shared stories of changes to important vital community services, My Care clinics shutting down forcing them to find a new primary care physician, eight-hour ER wait times, unclean facilities, and processes in working with patients with dementia and Alzheimer's Disease.
Gibbins Advisors assured people that every complaint would be documented and shared with HCA whether the complaint specifically fell into one of the commitment areas or not.
To share your feedback and concerns regarding Mission Health hospitals, email This email address is being protected from spambots. You need JavaScript enabled to view it.. To send feedback to HCA, email This email address is being protected from spambots. You need JavaScript enabled to view it..
The Smoky Mountain News will dive deeper into some of these issues in the coming weeks.