Archived News
Sen. Corbin again leads health care push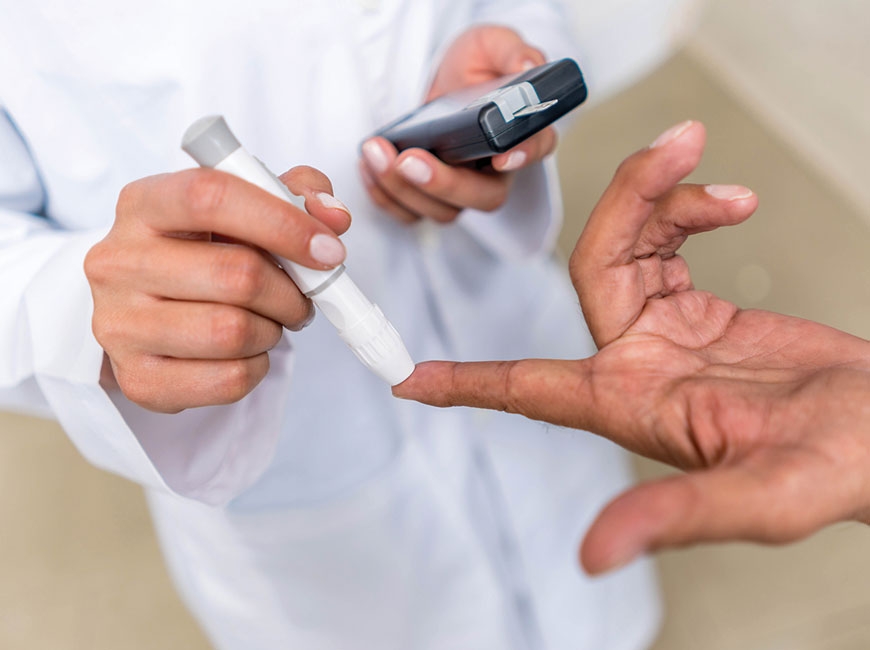 With the support of a bi-partisan panel including commissioners from Macon and Graham counties as well as the head of the Cherokee Indian Hospital Authority, Sen. Kevin Corbin, R-Franklin, announced he'd soon file a bill intended to close the health insurance coverage gap in North Carolina.
"I think one of the fears among my colleagues is that their base of support might not support this," Corbin told a small crowd at a listening session at Southwestern Community College on March 25.
Corbin, however, noted that he'd filed a similar bill last session when he was a member of the House, and had run for Senate in 2020 in what he called "one of the most conservative districts in the state" while openly advocating for Medicaid expansion. Voters rewarded Corbin with landslide victories in both the Primary and General elections.
In North Carolina, there's what's called a "coverage gap" for people who make too much money to qualify for Medicaid, but too little to qualify for a marketplace subsidy.
For example, a person who has a child and earns more than $7,240 a year can't qualify for Medicaid and isn't eligible for a subsidy until they earn $17,240. A person with two children who earns more than $9,122 but less than $21,720 is also in the coverage gap, as is a family of four that earns more than $11,004 but less than $26,200.
That leaves the most vulnerable citizens of North Carolina — full-time workers who make minimum wage — completely exposed to all manner of malady with no health care coverage.
According to Care4Carolina, an affordable health care advocacy coalition founded in 2014, there are 57,000 food service workers like bartenders, servers and cooks across North Carolina who fall into the coverage gap. Others who work in construction, sales, cleaning and maintenance, transportation, food production, office and administrative support positions, personal care and even health care also fall into the gap.
This time, Corbin has backup from fellow Republican Sen. Jim Burgin of Harnett County. Corbin said they'd filed a placeholder bill and will insert language soon that attempts to address the issue.
Corbin also has backup from a wide spectrum of entities representing thousands of people in his sprawling Western North Carolina District.
Casey Cooper, CEO of the Cherokee Indian Hospital Authority, was part of the panel and testified to the adverse effect that failure to close the coverage gap has on rural hospitals, which he said operate on "razor-thin" margins due to the amount of uncompensated care they provide to the uninsured.
Cooper also said that the federal government has a legal and moral obligation to deliver health care to Indians, but is only funding that care at the 50 percent level so the Eastern band of Cherokee Indians is making up the difference, to the tune of about $7 million a year.
Dale Wiggins, a Republican commissioner from Graham County, added a personal touch to his commentary on how the failure to close the coverage gap affects his constituents.
"The Medicaid expansion issue to me is not one of statistics," Wiggins said. "What I try to do is put this on a human level, because that's what it comes down to – it's about human beings."
Wiggins explained that the 38 radiation treatments he endured for his cancer – at $1,400 apiece – would not have been possible without his health insurance. All in all, his treatment would have cost him more than $100,000.
"That was over 13 years ago," he said. "How much you think that costs today?"
In the seven western counties of the state, there are more than 12,000 people without health insurance. In Graham County, there are more than 600.
Graham County employs 186 people, and Wiggins said that his county's single largest expenditure is their health insurance, at $1.56 million a year. That equates to 15 cents' worth of the county's property tax rate of 65 cents per $100 in assessed value. Only 28 percent of the land in Graham County is taxable.
Ronnie Beale, a Democratic commissioner from Macon County, said that the coverage gap has revealed another effect on his constituents, who have to pay health care costs for inmates – many of whom would be better served in mental health treatment centers.
"From 2017 through 2020 we spent about $1.2 million on medical [care] for our inmates," Beale said. "Prisons have become our treatment centers for mental health."
During the current fiscal year, which began last July 1, Macon County has already spent $400,000 on inmate health care through the end of February. One penny of Macon County's 37.47-cent property tax rate is worth about $750,000, so residents this year will see just over 2 percent of their property taxes devoted to this expense.
Peg O'Connell, chair of Care4Carolina said that bad health costs employers about $1,685 per year, per employee, in lost productivity. O'Connell also said that private insurance premiums are 11-12 percent lower in the 38 states that have closed the coverage gap because they end up providing less uncompensated care.
Patrick Woodie, president of the N.C. Rural Center, said that when businesses look to locate in a particular county, they usually ask about the availability of a workforce first, but right after that, they ask what about the quality of health care service delivery.
Despite the backing, Corbin's being more pragmatic about crafting a bill that will pass the Republican-dominated legislature.
"We're not going to do a full Medicaid expansion. I supported that last term in the House, I sponsored the bill," he said. "I don't think there's the votes in the House or Senate to get that, but what I think we should do is to take bites out of it."
One small step specifically mentioned by Corbin is expectant mothers, who can remain on Medicaid for two months post-partum. Corbin thinks that should be two years, and also thinks there should be some educational assistance tied into the expanded health care coverage.
If the bill makes it out of the Senate, Corbin may need to do some convincing in his old House stomping grounds, especially with his fellow western Republicans.
"I still would like to be able to find out more on the funding on that," said Rep. Mike Clampitt, R-Bryson City.
The federal government has offered to pick up 90 percent of the tab of the expansion population, with states responsible for the other 10 percent. Many conservatives have been wary of expanding Medicaid in any form because there's no guarantee that Congress will continue funding the expansion population at that level, leaving states holding the bag.
"We got briefed the other day from the governor on that Medicaid expansion information, but I'm not real clear yet," said Clampitt. "It's going to be good for five years and then the state will pick up the bill after that. I haven't had any information validated yet."
Like Corbin, Rep. Mark Pless, R-Haywood, is an insurance industry professional, however Pless suspects other factors for the health care coverage gap in North Carolina may be at play.
"I'm still not in the know, I guess you could say, to see exactly where the numbers are. I mean, we're throwing numbers all the time about the people that are uninsured, but with my history in insurance, I think a lot of people are uninsured because they don't want to pay their portion of the payment for the affordable care that's out there," Pless said. "A lot of people who can get it for under a hundred dollars a month, they just don't want to contribute a hundred dollars a month to it."
During the listening session, Rep Karl Gillespie, R-Franklin, told the audience the he too was still gathering information before making a decision.