Archived News
Haywood vaccine clinic moves to Lambeth Inn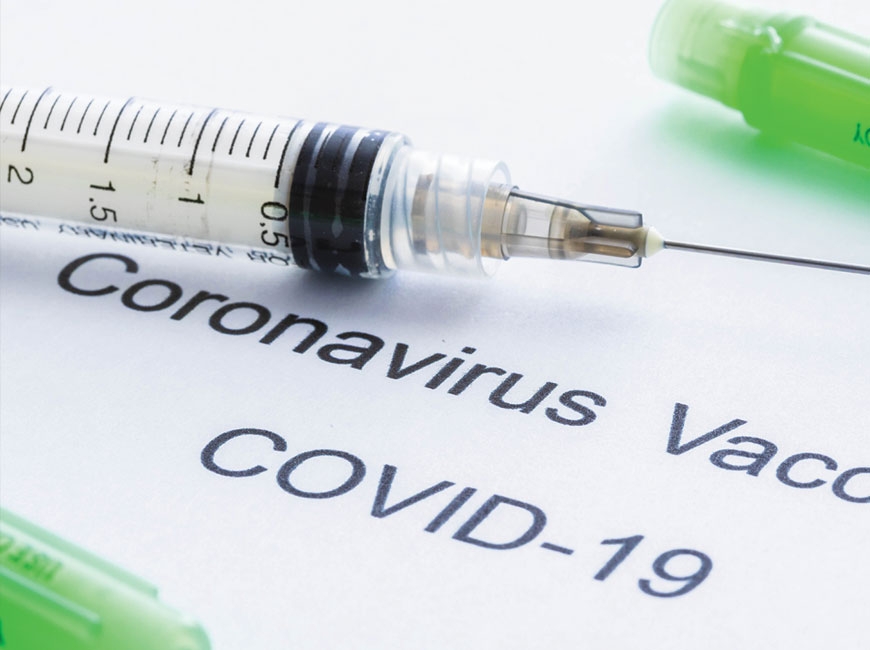 Key Updates: Haywood County's Mass Vaccination clinic will move this week to a new temporary location at the Lambuth Inn at Lake Junaluska due to a scheduling conflict at the Smoky Mountain Event Center. A separate press release on this change will be forthcoming. As always, this clinic is only for those with an appointment.
Where to find COVID-19 vaccine information:
Vaccinations by the numbers:
Total first shots given: 11,946*
*Does not include those vaccinated at long-term care facilities, the VA, through local pharmacies or health care offices, or those vaccinated outside Haywood County.
Estimated total population vaccinated with at least one dose: 16,000
First shots given this week at drive-through events: 1,600
Currently vaccinating:
Haywood residents ages 65 and up

Haywood County teachers and school staff
Currently registering: Haywood Residents 18 and up
To register online visit: haywoodcountync.gov/vaccine
or by phone at 828-356-2019 (hours of operation for the phone line are Monday - Friday 8 a.m - 5 pm.)
Vaccination groups completed:
Long term care facility residents and staff

Hospital and doctor's office staff

Health Department, Emergency Services, and Vaccine Clinic staff

County and municipal critical staff

Haywood residents ages 75+
Vaccination groups nearing completion:
What to know for Group 3 in Haywood County —
Vaccinations for Haywood County teachers are now underway. Additional clinics for teachers will take place the week of March 15.

All of the licensed childcare centers in Haywood County have been invited to register staff members for their vaccinations. Scheduling for those vaccinations will begin soon.

Essential Workers — As we finish with those over 65 and educators, planning is underway to begin opening registration for essential workers. Watch for announcements on those efforts soon.
Vaccination capacity: The county expects to continue to receive an allotment of 600 Moderna doses this week. In addition, Health and Human Services has partnered with Mission Hospital to receive 1,000 doses of the new single-dose Johnson & Johnson vaccine which was recently approved for emergency use.
Accepting First Dose Appointment:
Time and location details for first dose appointments go out through an automated phone/text/email system. Listen carefully for appointment location and time.

Do not accept the appointment for the initial dose if you cannot commit to being available on the day your second dose should be given. Second doses are due 21 days or 28 days after the first dose, depending on the vaccine given, which we will not know until the day of the clinic. If you plan to be out of town or having a scheduled surgery or some other conflict you should wait and not start the vaccine until you can receive all doses here in Haywood County, on time.

If you decline an appointment, your name remains on the list to be called for a future first dose clinic. You do not have to register again.
Second dose information:
Over 500 people received second doses this week, completing their COVID-19 vaccination regimen. For most people, full immunity potential is reached about two weeks after receiving the second dose. For J&J vaccine, full benefit is reached 4 weeks after the single dose. It is important to continue wearing masks and following other COVID protocols even after immunity is reached.

Second doses are allocated separately dependant on the number of first doses given. So far, second dose allocations appear to be arriving right on schedule and we anticipate no issues here.

The second appointment dates for Moderna are due 28 days after the initial dose. Appointments for Pfizer are due 21 days after the initial dose. (If you have been vaccinated already, your second appointment date can be found on the back of your vaccine card.)

Time and location details for second appointments will go out via the same phone system through which you received your first appointment.
Organizations dispensing vaccine*:
Haywood County Health and Human Services

Haywood Regional Medical Center (partnering with HHSA for distribution)

Blue Ridge Community Health: 100 doses per week

Walgreens: 100 doses per location per week

Ingles: Canton
*All organizations are offering vaccinations by appointment only.
Mass Vaccination Clinics:
Haywood County Health and Human Services, Haywood County Emergency Services, and Haywood Regional Medical Center are partnering on the weekly vaccine clinics.

The clinics serve those on the pre-registry list who have been contacted with an appointment time and are NOT open to the public or to walk-ins.

Instructions on how to participate will be given when appointment times are scheduled.

About 1,600 people received their first shots at mass clinic events this week in Haywood.

Huge thanks to all the volunteers, churches, and individuals who contribute to the success of these events.
"Although not finished yet, following this week's mass vaccination events, we are much nearer to completing the list of those registered in the 65 and up age range. This coming week, we will continue the process of vaccinating Haywood County educators and we will begin the process of planning for vaccinating those in the essential worker categories in the coming weeks. Please continue to exercise patience as we move through these categories as swiftly as possible, " said Interim Health Director Garron Bradish.
To learn more about COVID-19 vaccines and the prioritization goals visit: https://covid19.ncdhhs.gov/vaccines
At each step of the way, Haywood County Health and Human Services is committed to providing updates and guidance to make sure that everyone who wants to be vaccinated will have their chance.
Key Points about the COVID-19 vaccine:
The vaccine is tested, safe, and effective

You cannot get COVID-19 from the vaccine
The vaccine will be provided free of charge to everyone that wants it.

For the Pfizer and Moderna vaccines, two doses are needed for maximum immunity.

The Johnson & Johnson vaccine requires only one dose.

There is no vaccine mandate.

Continuing the 3Ws will be critical until the vaccine is widely taken