Summer Camp Guide
Kids return to Camp Watia this summer
Wednesday, March 10, 2021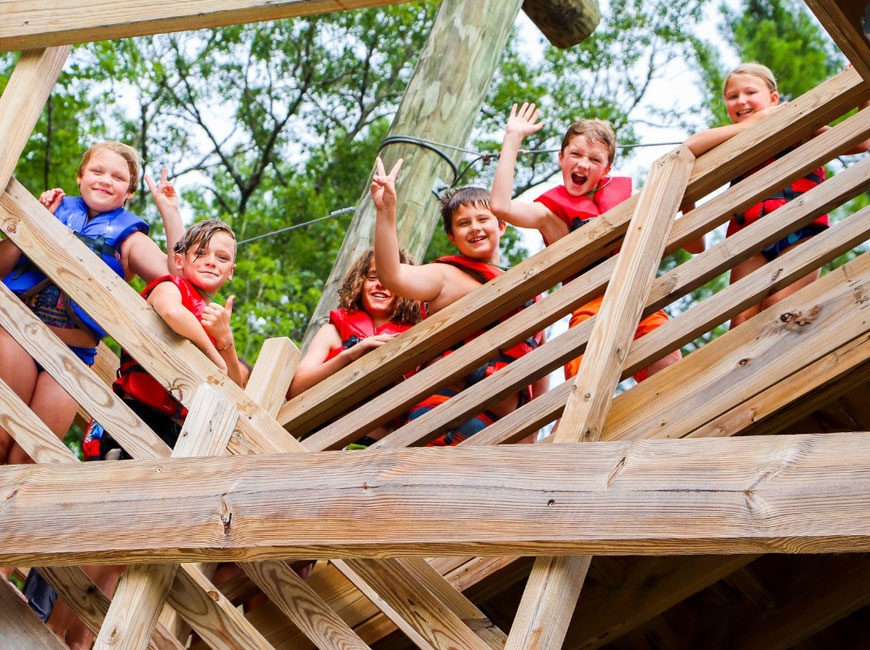 Kids will be able to return to YMCA's Camp Watia in Swain County this summer after taking a year off during the height of the pandemic in 2020.
Camp Director Ryan Hove said he's excited to welcome all the campers back this year with some adjustments to ensure everyone's health and safety, including face coverings and regular health screenings.
"We're working through how to run activities as safely as possible. We're currently building our protocols with our medical committee so we don't have all the details yet, but we know masks will play a significant role for campers and staff," he said.
Camp Watia opened in Swain County near Lake Fontana in 2016, welcoming campers to unplug from their devices and explore all that the outdoors of Western North Carolina has to offer. The sleepover camp offers swimming, archery, hiking, games, campfires , canoeing, paddle boarding, theater, horseback riding and more.
In addition to all the outdoor activities, Camp Watia boasts state-of-the-art facilities and amenities, including a large dining hall, a multi-use indoor recreation room, a 100-foot-long water slide into a watering hole, an open-air pavilion, outdoor amphitheater, basketball court, soccer field and a hammock village to provide a place for relaxation.
"We anticipate being able to run a majority of the favorites — the giant slide and mountain biking and art and crafts," Hove said. "We also have a few new things up our sleeves but we're not sharing them quite yet."
Camp Watia is still waiting for more direction from the state on allowed capacity levels at the camp so as of right now, enrollment is being capped at 75 percent. In the meantime, YMCA is accepting families on a waiting list in hopes of being able to take more campers before camp starts this summer.
While campers of different ages and different cabins are normally allowed to mix and mingle during the day, Hove said Camp Watia will be operating differently this year to keep the same groups of campers together and limit any risk of virus exposure.
"We're looking at utilizing a cohort and neighborhood model so each cabin will operate as a cohort and stay as a group through the day," he said. "Typically the schedule is pretty mixed as far as ages and gender so they are allowed to build their own camp experience, but to reduce any spread, we want to create the safest experience we can for them."
Hove said the YMCA staff has fielded a lot of normal questions from families regarding masks and activities. Camp Watia is offering two upcoming virtual open house events to give parents the opportunity to have their concerns addressed in the next couple of weeks.
"We've been trying really hard to be as transparent about our processes as possible and they've appreciated that, but I think overall kids are really excited to get back to camp," he said. "I think the big concern for all of our families is being able to let their kids run around with their friends and being in an outside environment because their emotional and physical health is critical to feel successful and feel a little more normal right now."
Since camp counselors are considered childcare workers and are included in North Carolina's Group 3, Camp Watia's staff is currently eligible to receive the COVID-19 vaccination.
"We're highly encouraging all staff to jump in on that — it's another puzzle piece for creating that safe bubble for campers this summer," he said.
Watia families are invited to join one of the virtual open houses coming up. The first will be held from 7 to 8 p.m. Thursday, March 18, and the second from 7 to 8 p.m. Tuesday, March 23.
For more information and to sign up, visit ymcacampwatia.org/programs/current-families/covid-19.
Camp Watia is also hiring for counselors, kitchen staff, lifeguards and more. To apply, visit ymcacampwatia.org/programs/work-watia/join-our-team.