Archived News
Mayflower anniversary celebrated
Tuesday, November 10, 2020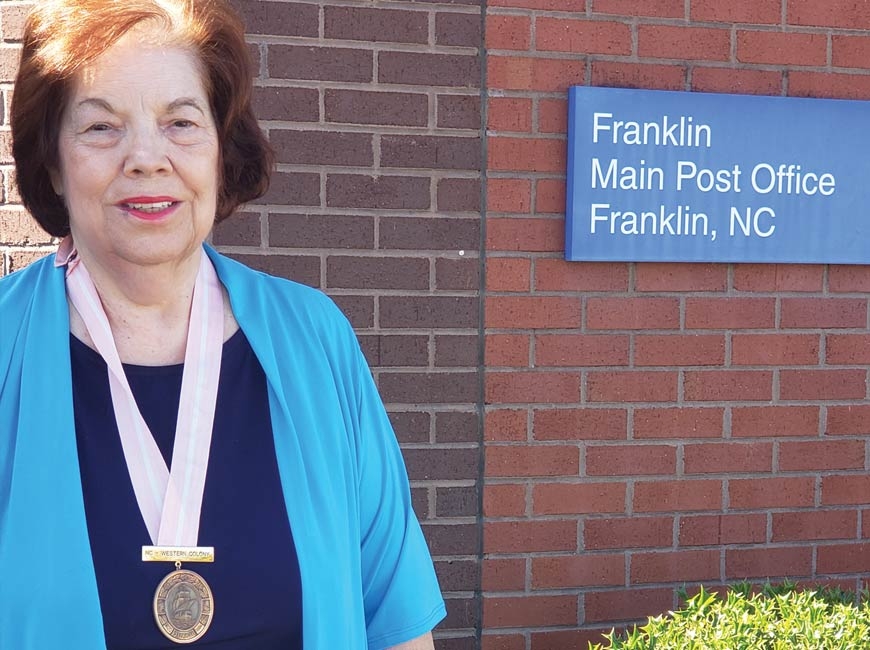 Judy Hughes of Franklin is the new Colony Governor for The Society of Mayflower Descendants of WNC. Donated photo
Families observing Thanksgiving this month will be following a tradition that arose several hundred years ago from events in Plymouth, Massachusetts. The "First Thanksgiving" took place in the fall of 1621 as Pilgrims celebrated their successful first harvest with local Native Americans.
The Pilgrims, who were seeking a place where they could worship freely, traveled to the New World aboard the British ship Mayflower. The 66-day voyage from Plymouth, England, was grueling and the weather they encountered was harsh. Forty-five of the 102 passengers aboard the ship died in the first winter.
Nov. 21, 2020 marks the 400th anniversary of the landing of the ship Mayflower. On that day, 41 of the men onboard the ship signed the Mayflower Compact consenting to live under a mutually established civil government. That agreement was the first attempt at self-government in the New World and it laid the basis for both the U. S. Constitution and the Declaration of Independence.
The Society of Mayflower Descendants in WNC is recognizing the 400th anniversary by gifting books about the Mayflower journey and the First Thanksgiving to select libraries in WNC. Judy Hughes of Franklin is the new Colony Governor for WNC. People who think they may be descended from a Pilgrim can contact themayflowersociety.org for help in preparing a genealogy.