Archived News
Coronavirus cluster found at Cherokee casino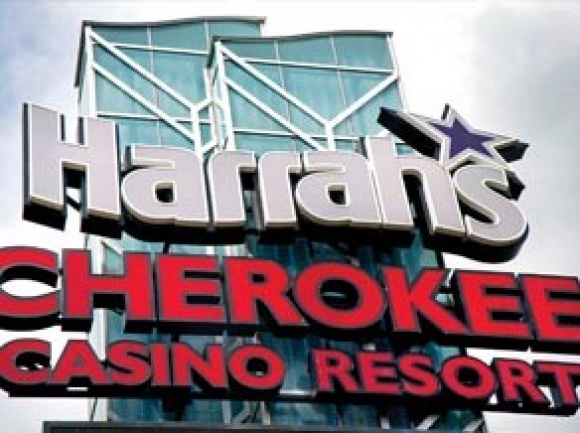 Five employees at Harrah's Cherokee Casino Resort in Cherokee have tested positive for COVID-19, and the investigation is ongoing, according to the Jackson County Department of Public Health.
The casinos in Cherokee and Murphy closed on March 18 following the March 14 declaration of a global pandemic, reopening on an invitation-only basis May 13 and then to the public May 28. The casinos are operating at 30 percent capacity with precautions in place for patrons and employees, including social distancing, mask-wearing and enhanced cleaning regimens.
The five employees who tested positive work in the table games section and are following isolation orders.
"No changes or closures to the table games operation are expected," said Regional Vice President for Marketing Brian Saunooke. "Enhanced cleaning and disinfecting protocols have been in place since reopening and will continue. Wearing of face masks will also continue to be mandatory for our employees and customers."
Saunooke said none of the five employees in question have worked since at least July 9. While the Jackson County Department of Public Health said the first of the five was tested on June 28, Harrah's Cherokee Casino Regional General Manager Brooks Robinson said that there is no indication that additional people qualify as close contacts.
"Based on information provided by the employees and video surveillance records, no other employees or customers have been identified as close contacts as defined by the CDC," he said. "Additionally, all employees who test positive, show symptoms or have had close contact with someone who has tested positive have been directed not to come to work and to self-isolate."
The Jackson County Department of Public Health, Eastern Band of Cherokee Indians Public Health and Human Services and other local health departments are still working to identify any additional close contacts of these employees, who hail from Jackson, Swain and Haywood counties. The CDC defines close contact as being within approximately 6 feet of a person with a COVID-19 infection for at least 10 to 15 minutes.
"Harrah's Cherokee Casinos remain committed to the well-being of our employees and customers," said Robinson. "Enhanced health and safety protocols in place since reopening include training of our entire team of over 3,000 employees on cleaning and sanitizing techniques, the proper use of PPP, and mandatory wearing of face masks by employees and customers.
Other incidences of COVID-19 in public-facing arenas of the EBCI have been identified as well. After a student at Qualla Boundary Headstart & Early Headstart tested positive, the center closed for cleaning. Due to an upcoming two-week planned closure, the facilities will not reopen until Aug. 7. Additionally, on July 17 the Cherokee Indian Hospital Authority announced that an employee of the Cherokee County Clinic had tested positive but said it is not believed the diagnosis poses a risk to clinic patients, as the employee had not been in the clinic since July 14. The clinic reopened July 20 after undergoing a thorough cleaning.
For more information about COVID-19 in Jackson County, visit http://health.jacksonnc.org/covid19. For information about COVID-19 on the Qualla Boundary, visit https://ebci.com.