Archived News
Health officials urge people with symptoms to get tested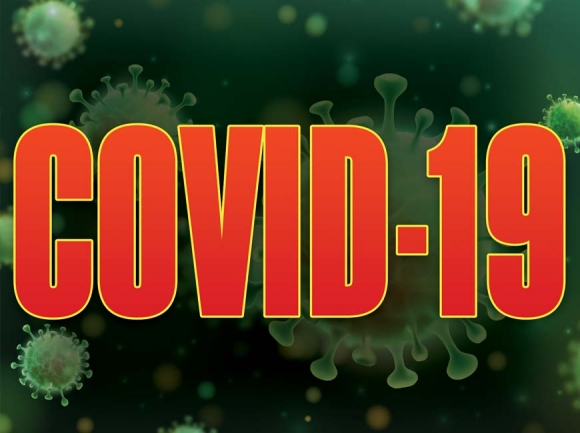 Haywood County Public Health received notice on July 9 of six new cases of COVID-19. This brings the number of cases recorded in Haywood County as of 4 p.m. July 9 to 115. The individuals are in isolation at home. The individuals reside in Haywood County.
A few trends are important to highlight here:
The health department continues to see out-of-state travel coupled with exposure through family get-togethers as a source of infection. Two were in that category today. They saw another delay in seeking testing after symptoms appeared. In fact, this individual had a cough and worked out in a gym without a mask and was not checked upon entering the facility.
Two of the cases today, unfortunately, are hospitalized. There have been 24 cases of COVID-19 in Haywood County residents in the first nine days of July, plus three visitors from out of state who were in Haywood County when they were diagnosed.
To protect individual privacy, no further information will be released about the latest cases. The CDC defines close contact as being within 6 feet of a person with COVID-19 infection for 15 minutes or longer and without protection. Based on the information provided by the individuals in close contact, county health officials will assess risks of exposure, determine which if any additional measures are needed such as temperature and symptom checks, quarantine, and/or testing.
"The Haywood County Health Department will trace, test, and contain anyone we identify who was exposed to this virus," said Haywood County Health Director Patrick Johnson. "It's vital that citizens assume the virus is circulating in the county and take appropriate precautions. You or the person near you in the grocery store or at work could be unknowingly carrying the virus and spreading it throughout the community. Basic steps like social distancing, wearing a mask when in public or around others at work, staying home if you are sick, and regular hand washing help to limit exposures and slow the spread. It's very important to practice all of these precautions in the workplace as well."
"We also ask Haywood County residents to be aware that the key to safely navigating Phase 2 reopening is to remember the 4 C's: avoid physical CONTACT, avoid indoor activities in CONFINED spaces, avoid CROWDS, and make wise and realistic CHOICES."
"Two other reminders; if you have symptoms of headache, fever, cough, shortness of breath, or loss of sense of smell don't wait, get tested," said Johnson. "If your doctor isn't providing testing, contact one of the local urgent cares. Call first for pre-emptive screening and to find out what the current protocols are for when you arrive. It's also important to understand that anyone tested for COVID-19, even as a standard pre-operative precaution, needs to stay home and self-quarantine away from other family members as able until test results are received, and then follow instructions according to the test results."
As of 4 p.m. July 9, 88 cases of COVID-19 in Haywood County are categorized as recovered. The other 27, plus two part-time residents, remain in isolation. Forty-nine people are in quarantine because they have been identified as close contacts of known cases during contact tracing efforts.
It is important to make sure the information you are getting about COVID-19 is coming directly from reliable sources like the CDC and NCDHHS. For more information, please visit the CDC at www.cdc.gov/coronavirus, NCDHHS at www.ncdhhs.gov/coronavirus, and Haywood County at https://www.haywoodcountync.gov/684/Coronavirus-Covid-19-Information.
Residents are encouraged to call 828-356-2019 for questions or concerns related to COVID-19.