Archived News
Swain order shuts down certain businesses, short-term rentals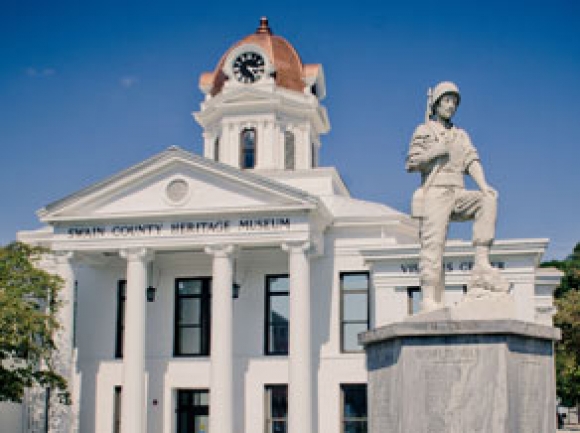 In an effort to promote social distancing to slow the spread of COVID-19, Swain County declared a State of Emergency on March 17 after guidance from the World Health Organization, the CDC and the U.S. and the state Department of Health and Human Services.
Effective at noon March 24, no gatherings of more than 10 people shall take place in Swain County, including within Bryson City's town limits, during the State of Emergency. Medical facilities, grocery stores, pharmacies, convenience stores, gas stations and food distribution centers are exempt from the order.
"Further, food banks and other food distribution sites, farmers' markets, retail and hardware operations, and rental centers in which the public is not generally in close contact with other patrons are exempt from this declaration," the order reads.
However, hotels, motels, resorts, inns, guest houses, bed and breakfasts, campgrounds, RV parks, vacation cabin and home rentals, and any and all rentals or leases by Airbnb, Homeaway, VRBO and other rental programs with leases less than a month will close under the order. Exemptions for this rule will be made for legitimate work-related stays. Business owners, contractors and emergency service workers who expect to have employees needing to make reservations for a stay in Swain County during the term of the emergency declaration have to provide an employer ID badge along with a letter from their employer stating the purpose of the work to be performed in Swain.
"If the employer doesn't have proper identification for their employee(s), then they will need to contact the county manager's office to provide information required under this declaration."
Anyone found in violation of the order shall be found guilty of a Class 2 misdemeanor.
A day before the order was to go into effect, Swain County Commission Chairman Ben Bushyhead sent out a statement to residents reiterating that these extreme measures are needed to keep everyone safe during an uncertain time.
"The Swain County Commissioners are as troubled, as you, regarding the problems we face under the State of Emergency issued by the Federal and State governments. The COVID-19 (coronavirus) is something no one has ever seen before. We are moving cautiously in our efforts to protect Swain County citizens. Perhaps, too cautiously for some people. But we want our decisions to be as fair to all citizens as possible."
On the other hand, some Swain County residents have petitioned the commissioners to take even further steps to keep the virus from spreading in the community by shutting down travel into Swain County. Bushyhead said that wouldn't be as easy as something.
"There are too many 'holes' in the wall of protection to say stopping traffic at our borders will stop the COVID-19 from entering our county," he said. "As hard as that statement is to accept, it is the truth. This is why this virus is a worldwide pandemic and on the rise in all 50 states."
Bushyhead said it was crucial for everyone to follow the recommendations to stay home to protect the most vulnerable members of the community. No one wants to see their family members get sick.
"Many of the supplies needed by our health providers are not available. North Carolina, as are all states, is begging the federal government for the supplies we need to test and treat patients infected by this virus," he said. "The push by the national and state health systems that if you're sick don't go to the hospital but stay home, seems cruel and inhumane. And it possibly is, but as long as supplies are not available, or protective gear for medical personnel, it's the best advice for not infecting others and spreading the virus."
In the meantime, he said the Swain County Health Department and Department of Emergency Management are doing their best to stay ahead of the virus and to keep the public informed of the steps of caution and precaution people can take.
"We don't know how long this threat will last, but believe we will have to visit our plans of action many more times in the future. This is supposed to be a bulletin of hope and promise so all the news is not bad. We are resilient people. We have long made do with what's available," he said. Self-quarantine, although not a new thing in the mountains, is not acceptable when we feel it is not decided by the self. But, at this point it is one of the most effective tools against COVID-19."