Archived News
NRA grants help local students learn safety
Wednesday, April 11, 2018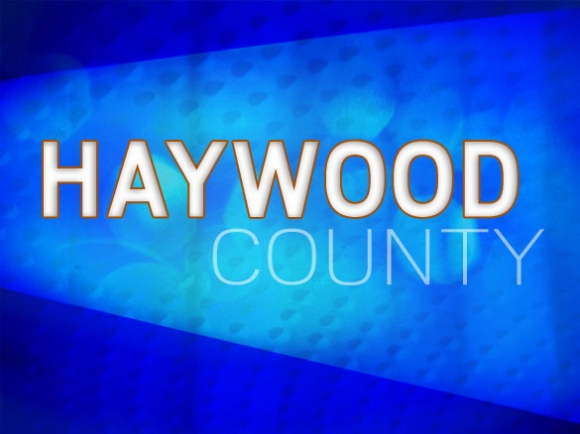 Recent efforts to enhance student safety by placing armed volunteers in the nation's schools have resulted in predictable blowback from anti-gun activists, some of whom have claimed it's an attempt by the National Rifle Association to indoctrinate impressionable young minds with pro-gun propaganda.
Keeping the NRA out of schools is certainly a priority for some, but a recent Associated Press investigation revealed it's far too late for that — each year, the NRA's charitable foundation dispenses millions in grants to schools, including in Broward County, site of the recent shooting at Marjory Stoneman Douglass High School, and in Haywood County.
But while Broward plans to give the money back to the NRA and stop accepting it in the future, a Smoky Mountain News investigation has revealed some surprising truths about NRA grants to Haywood schools — they're minor mostly innocuous and they're the only way safety programs can afford the materials needed to teach safety to the next generation of responsible gun owners.
Beginning in 1992, the NRA Foundation started awarding grants of "supplies, equipment and financial support to a variety of programs geared towards youth, women, law enforcement, veterans, disabled and the general public," according to the foundation's 2017 annual report.
Through 2017, the foundation had made some 42,000 such grants totaling more than $330 million, has total net assets of $132.7 million — up from $123.1 million in 2015 — and sits on a nest egg of almost $87 million in cash.
Net proceeds from "Friends of the NRA" events in 2016 totaled $29.9 million, resulting in awards of $33.8 million for what the foundation said was "range development and improvement; training, education and safety; and wildlife and natural resources."
During that year, 85 percent of every donation went directly to grants as the foundation's investment portfolio grew 7.6 percent. North Carolina groups took home $458,785 that year; in Western North Carolina, more than a dozen schools or groups made sure to get their fair share.
Grants were made to North Buncombe High School, North Henderson High School, West Henderson High School, Apple Valley Middle School, East Henderson High School, Swain High School, Swain County Middle School, Flat Rock Middle School, McDowell High School, Andrews High School, Murphy High School, Murphy Middle School and Robbinsville High School.
Haywood County has historically taken advantage of the grants as well, even outside the school system.
The Haywood County 4-H Bulls Eye Shooting Sports club says on its website that the club has purchased equipment with NRA grant money to advance its mission of teaching both safety and skills to young shooters using air rifles and pistols, shotguns, .22-caliber rifles, muzzleloaders and bows during club meetings, range training and local or statewide competitions.
Within Haywood schools, sportsmen's clubs have in the past received such grants, according to Interim Haywood Superintendent of Schools Dr. Bill Nolte.
"Our five sportsmen's clubs write grants each year to the NRA foundation, and usually two or three of them each year will receive a grant, so it varies from year to year, who the foundation selects to receive the grant," said Nolte.
Those grants are handled through the Haywood County Schools Foundation, a nonprofit "dedicated to supporting educational opportunities for the students and staff of Haywood County Consolidated Schools," according to its website.
"One of the things that the NRA requires is that funds be allocated to a nonprofit organization, so our Haywood County Schools Foundation — a separate organization, with a separate board — has graciously agreed to receive the funds on behalf of the schools and then they turn around in fairly short order and transfer those funds to the club accounts at the schools," Nolte said.
For the 2016 year outlined in the NRA Foundation's 2017 annual report, grants were made to the Haywood County Schools Foundation on behalf of Tuscola High School, Bethel Middle School Sportsman's Club, Canton Middle Sportsman's Club, Pisgah High School and Waynesville Middle School.
This year, three separate grants were made — two to Waynesville Middle School and one to Pisgah.
"The grants are always $1,536," said Jenny Wood Valliere, executive director of the HCSF. Wood Valliere said that these particular grants pay only for ammunition and clay targets, and don't include anything else like shirts, stickers, pamphlets or membership applications that could be seen as influencing students to join the organization.
In her experience, Wood Valliere said, HCSF has received "two or three" grants a year from the NRA, dating back to her joining the foundation as executive director in 2011.
That comes out to somewhere around $30,000 total, something Nolte noted was crucial to continuing the missions of the clubs that receive them.
"Revenue sports, like football et cetera, can often support themselves," he said. "But no state or federal funding for extracurricular sports or clubs like these is available."