Archived News
High school students in Haywood will walk out Wednesday
Wednesday, March 14, 2018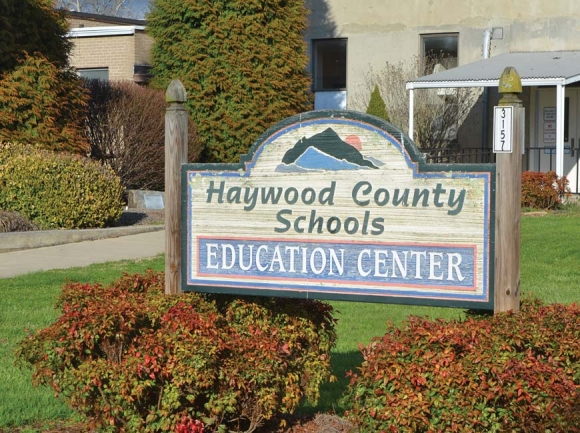 Right about the time this newspaper hits the stands on Wednesday, March 14, students at Haywood County's two public high schools, Tuscola and Pisgah, will be hitting the bricks as part of a national school walkout to protest gun violence in schools.
While some students across the country may face repercussions like being charged with tardiness or an unexcused absence, Interim Haywood County Superintendent of Schools Dr. Bill Nolte told Haywood Board of Education Members March 12 that HCS was prepared to deal with the situation in a different way.
"We thought it was best, rather than an uncontrolled walkout, to help them organize a way to express their feelings," Nolte said.
The walkout is seen as a response to the recent deaths of 17 students and teachers during a Feb. 14 shooting at Marjorie Stoneman Douglas High School in Parkland, Florida.
Accordingly, the Wednesday walkouts are to last 17 minutes, and begin at 10 a.m. local time.
Far from an act of defiance, the walkouts at Pisgah and Tuscola came about as the result of conversations between administrators and students.
"I began communicating with our principals, in particular our high school principals on the 23rd [of February] and they begin shortly thereafter meeting with some of their student leadership," Nolte said.
Some students indicated a desire to participate in the national event.
"They're like us," said Nolte. "We have freedom of speech rights and they wanted to talk about the people who passed away, and express their feelings about what we should do to improve the school safety situation in the country."
That left only two options, according to Nolte. "One is, we can do nothing and let our students walk out and not have a very organized thing, or, we could help them organize."
Nolte stressed repeatedly that HCS was merely facilitating student expression and that HCS was in no way taking sides in a national conversation about school shootings that involves not only the perspectives of educators, but also of law enforcement officers, mental health professionals and legislators on a local, state, and national level.
"We thought this was a way to get in front of this potential situation and to help our students with something that's very disconcerting to them," he said. "We want you to know that it's in no way intended on our part to be part of a political position, left or right, right or left. It's an opportunity to give our kids a forum in a safe way, in an organized way and in a scheduled way."
Nolte also told the board that the walkouts were not a community event; he called it a "closed campus" situation and said that members of media were not especially welcome, but he has made arrangements to provide access to administrators and some students — pending parental permission — immediately following the walkouts.
Look for more on this developing story in next week's Smoky Mountain News, on stands Wednesday, March 21.