Shopping Guide
Giving to charities for the holidays
Wednesday, November 22, 2017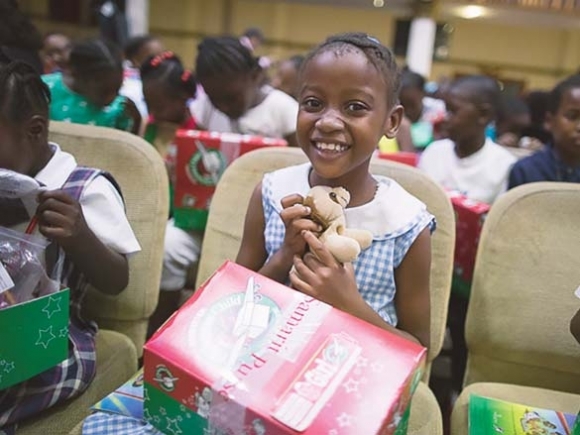 If battling the crowds on Black Friday doesn't appeal to you, or if you just can't seem to find the perfect gift for the family members who already have everything, consider making a donation to a local charity.
There are so many worthy causes and organizations around the region making a difference in the lives of the less fortunate — why not make a donation in honor of a loved one? A $100 donation to a homeless shelter or a foster care group home is likely to have a much larger impact than spending $100 on a gadget that will be obsolete by next year.
The internet is also making it much easier to give to charities, whether local or international. If you plan to shop Cyber Monday deals online, consider doing so through smile.amazon.com. Once on the website, you'll be prompted to choose a charity, and then a percentage of your purchases will benefit that organization.
Wildlife organizations like World Wildlife allow people to symbolically adopt an endangered species as a holiday gift, which could be perfect for a child who has a soft spot for pandas, penguins or polar bears. An adoption kit costs $55 and includes a plush version of the animal, a photo of the animal, an adoption certificate, and a special gift bag.
Sponsoring a child in need is another great way to make a huge impact on someone's life. Make an ongoing monthly donation to St. Jude's Hospital in honor of a loved one or sponsor a child in poverty for $39 a month through World Vision or other international charities working to end hunger.
A donation to the Make-A-Wish Foundation allows the organization to make the final wishes of children with a terminal illness a reality. After making a gift to Make-A-Wish, they will dedicate a specific wish to you and you will receive a child's wish story and photo to demonstrate how your generosity helped a wish come true.
On a local level, there are many needs right in your own community. Find a cause you're passionate about and contact an organization taking on that cause. Even if you can't make a monetary donation, consider volunteering your time by serving food at The Open Door or Haywood Pathways Center, building a house for Habitat for Humanity, being a companion for a Hospice patient or even donating gently used clothing to a resale shop like Within REACH, Haywood Christian Ministry or the Salvation Army.
Operation Christmas Child is also a wonderful program done locally and a great way to get your entire family involved in the gift of giving to others. Shoeboxes are filled with school supplies, hygiene items and small toys and are then mailed to children around the world. Many local churches and schools get involved in this community-wide project.
Local organizations like Broyhill Children's Home in Clyde, KARE and county departments of social services often allow people to adopt a child to Christmas shop for so children in foster care will have presents on Christmas morning.
To find the right charity for you, visit www.charitywatch.org for more information on how their money is spent. Groups included on the CharityWatch Top-Rated list generally spend 75 percent or more of their budgets on programs, spend $25 or less to raise $100 in public support, do not hold excessive assets in reserve, have met CharityWatch's governance benchmarks, and receive "open-book" status for disclosure of basic financial information and documents.