Living Well
Diabetes prevention program focuses on families
Wednesday, August 30, 2017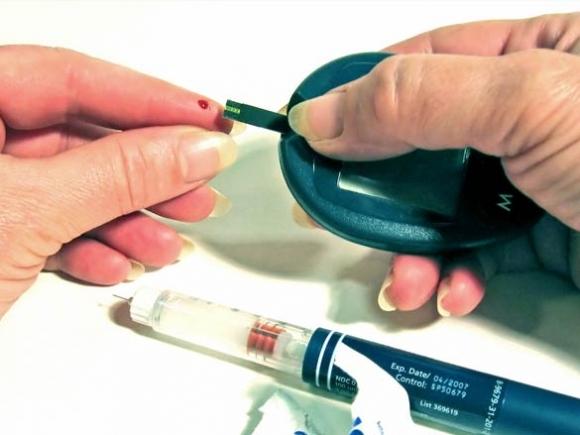 Healthy living is a whole-family affair with the Cherokee Turning Point program, a seven-week course that aims to reach kids 7-12 who are at risk of developing diabetes.
"I love this about this project, because it really involves that level of social support," said Sheena Kanott Lambert, director of the Cherokee Choices program under which the Turning Point program falls. "You're not just educating the child, but you're educating the whole family."
Doctors and dieticians refer children to the program, which reaches about 50 kids each year between the spring and fall courses. Classes meet weekly, and parents attend alongside their children. As part of the program, participants have access to a lifestyle coach, dietician and registered nurse.
"They're very interactive," Lambert said of the classes. "They get to cook things, they get to go to a grocery store and walk through the store to see what to eat and what not to eat. They cover anything from fitness to stress management."
Cherokee culture is integrated as well, with participants learning traditional dances and eating traditional foods as part of the curriculum.
"The lessons learned are lifelong," Lambert said. "We're providing education that these kids and these families can use the rest of their lives, and I think that's meaningful."
Cherokee Turning Point, launched in 2009, is modeled on the National Diabetes Prevention Program, a research-based lifestyle change program aimed at preventing or delaying the onset of type 2 diabetes. The national program reduces the risk of participants with pre-diabetes developing type 2 diabetes by 58 percent.
"Diabetes is not just a problem in the (Cherokee) community — it's a problem nationwide," Lambert said. "We know that if we can prevent some of these chronic disease up front, our longevity and our tribe as a whole flourishes."
Cherokee Turning Point is far from being Cherokee Choices' only tool for diabetes prevention. Cherokee Choices launched in 1999 with funding from a Centers for Disease Control and Prevention grant and is now a tribal program that includes a long list of events, programs and initiatives.
"I think what makes our program so incredible is that we're community-based," Lambert said. "Everything we do is at a community level and we involve the community."
Cherokee Choices programs include the Remember the Removal bike ride that allows tribal members to cycle along the path of the Trail of Tears, multiple 5K runs each year, workplace health programs and an afterschool program that aims to improve children's physical health, cultural awareness and self-esteem.
"We really believe in the holistic approach to health," Lambert said. "It's not just maybe you're overweight. It's about being healthy — mind, body and spirit."