Living Well
Bending and Beer: Yoga teachers reaching broader audience with pints
Wednesday, August 30, 2017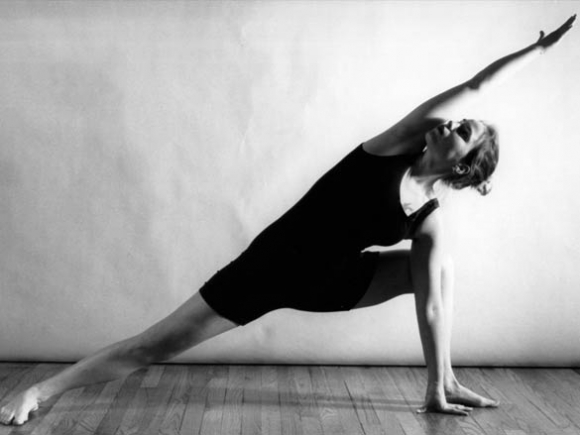 Yoga instructors have been trying to convince people for years that the exercise has amazing benefits for everyone, but still people are apprehensive about giving it a try.
But in the last couple of years, instructors in Western North Carolina have found incorporating the locals' love of craft beer into their yoga classes has helped them convert skeptics into regular students.
"People feel like yoga can be a little stuffy, but when you incorporate a glass of local brew into class, they're more willing to try it," said Susan King, yoga instructor at Tsali Yoga and Spin in Bryson City. "It encourages people who wouldn't normally come — especial the guys — but once they come they realize yoga is not scary or just for girls."
Jennifer McIntee, owner of Beyond Bend Yoga in Franklin, agreed that the beer yoga events held at local spots like Currahee Brewing bring a much broader audience of people who are then more likely to attend one of her regular yoga classes at the studio.
"Since my husband is a brewer and we love beer, it's something I wanted to do for a while — just seems like the two went together with the way I teach about getting in touch with yourself and getting in touch with your community," she said.
Both instructors offer their beer yoga classes for free as a way to develop a sense of community. Sharing a pint fosters camaraderie and discussions about local issues and opportunities.
"We have a great group of people and it's growing all the time," King said. "It's really relaxing — we're very low key. Everyone is welcome and you don't have to drink, but we just do it as a way to release and fellowship with each other."
Though the intent of beer yoga is the same for both instructors, they each have their own approach to incorporating a pint into the class. King's class allows students to have a craft beer beside their yoga mat to sip on during the class.
"People are welcome to bring their non-breakable cup into the yoga area with them but people don't chug-a-lug during class — it's just an ice breaker," King said.
McIntee's class on the other hand rewards itself with a pint or two at the brewery after the session is complete. She promotes local beer and yoga, but just not both at the same time.
"I don't do beer and yoga at the same time — we gather to do yoga and then we enjoy beer together after," she said. "Yoga is about getting to know yourself and moving and feeling your body. I don't want people to lose focus or hurt themselves."
Whichever method works best for you, the main mission is to expose more people to the many benefits of yoga in a comfortable setting.
"People say, 'I can't do yoga, I'm not flexible' but it's a practice not a perfect and you got to start somewhere," King said. "Everyone benefits from deep stretching and there's tons of benefits to yoga — but sometimes it takes something like this for people to be comfortable doing it."
With the plugged-in, stressful world we live in, McIntee said yoga is the perfect exercise for everyone.
"Yoga is perfect — I don't know why everyone doesn't do it," she said. "You move, breathe and feel your body and it has all the components of fitness and relaxation."
If you're not into beer don't worry — these yoga instructors also offer other adventurous classes.
McIntee offers a free Adventure Yoga class where they go on a hike and end with a yoga session on top of a mountain or by a waterfall.
With the help of Bryson City Outdoors, King offers a stand up paddleboard yoga class during the summer.
Pints-N-Poses
Free class held at 6 p.m. the first Friday of the month
Tsali Yoga and Spin. 35 Slope Street, Bryson City
828.488.9010
Yoga in the Brewhouse presented by Beyond Bend Yoga
Free class held at 11 a.m. the second Saturday of the month
Currahee Brewing. 100 Lakeside Drive, Franklin
828.222.0759