Archived News
Mission to invest $45 million for new hospital in Franklin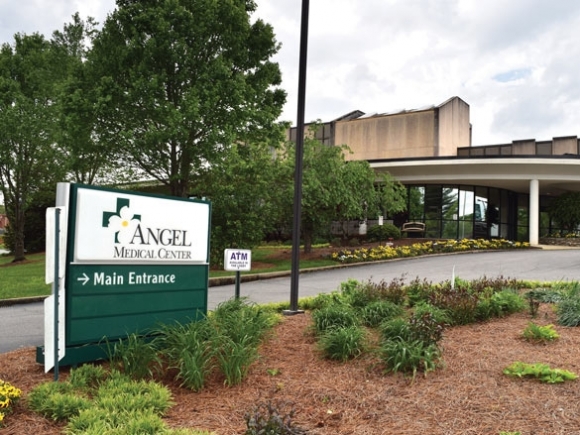 Along with the announcement to stop labor and delivery services at Angel Medical Center, Mission Health also announced plans to build a new, state-of-the-art $43 million hospital for the Franklin community.
Mission Health CEO Ron Paulus said the huge investment shows Mission's continued investment in Macon County and AMC. According to Mission's press release, the $43 million contribution is the "single largest investment in the history of Macon County."
"This is an incredibly exciting time for Angel Medical Center and Macon County. There has never been more change than in today's health care environment — from federal policy, to care delivery to technology and the ever-growing demands on our facilities. It's our responsibility as board leadership to be thoughtful, adapt to meet the needs of our valued communities and ensure sustainability for decades to come," said Angel Medical Center Board Chair Jane Kimsey. "Our remarkable investment in this new facility supports our vision to deliver the highest quality services and an exceptional patient, family and team member experience for the long-term benefit of Macon County's patients and families."
Mission Health underwent a comprehensive facility evaluation and assessment of AMC and determined that construction of a new facility was needed instead of renovating the current, outdated structures. Paulus said renovating the current building would have cost more than $50 million compared to $43 million for a new one. Not having a labor and delivery unit designed into the new hospital will also save Mission up to $7 million when it comes time for construction.
"Our decision making process focused on the community's most important needs," he said. "We painfully chose — with not one of us ever wanting to make that decision knowing it does create disruption and challenges and is less than ideal circumstances for members of the community — that we did need to close L&D services."
AMC President Karen Gorby said the current facility is aging — with the oldest building being 60 years old — and has been added on to and renovated as much as possible. AMC even has a floor between the second and third floor called 2 3/4 floor, which is being used for office spaces. She said the inpatient rooms aren't large enough to accommodate family members and physician rounds.
Jill Hoggard Green, chief operating officer for Mission Health, said Mission would probably spend up tot $3 million over the next few years just to keep AMC operating properly.
The timeline for when the new hospital will be built is still unclear.
"We have to go through extensive planning — it could be two to three years before we can even think about having a new facility," Gorby said. "We want to do it right and make sure we have members from the community giving us feedback on the design."
Paulus said the timeline could be shorter if Mission doesn't receive any opposition from other local health care systems. Since Harris Regional Hospital has been an "excellent competitor and colleague," Paulus said he had no reason to think that would be the case.
"If they don't become antagonistic just because they can — and again I don't think they will — that will enable us to get through the CON (Certificate of Need) process very rapidly," Paulus said.
The location of the new hospital also hasn't been decided. The current hospital campus is about 11 acres containing multiple facilities, but Gorby said Mission does own about 9 acres about a block away from the current campus that could be used for a new hospital.
When asked if the new facility would be smaller, Green said 9 acres would be sufficient for AMC's needs.
"When you design from scratch you can design a much more efficient and effective space," she said.
Paulus said the new hospital investment was just one more example of Mission's strong commitment to the community. He said Mission has been investing in AMC long before it took over management in 2013. He said Mission loaned AMC money without any other contract because the hospital was going bankrupt and was at risk of closing.
"Angel lost $1.4 million accumulatively from 2008 to 2017 with a peak loss of $4 million a year before we assumed management," Paulus said. "We dramatically slowed losses but even this year Angel is $3.4 million behind forecast not because it's bad or Karen (Gorby) is a bad leader but because of the vagaries of health care."