Archived News
DC dispatch: Thursday, Jan. 19
Thursday, January 19, 2017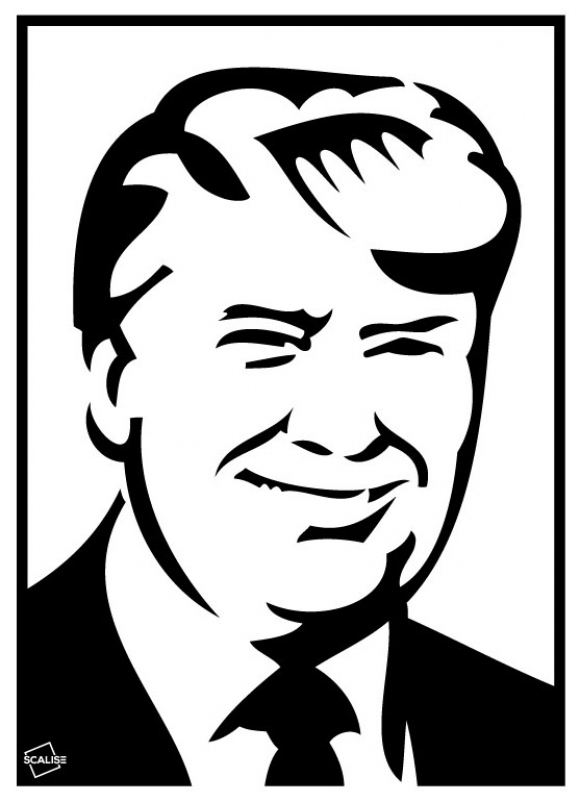 Image Credit Todd Scalise/Higherglyphics, copyright 2017.
Amidst heavy security and a conspicuous law enforcement presence, Washington, D.C. is hoping for the best but preparing for the worst.
Roads and bridges are closed throughout the district, pedestrian barriers strangle the streets like so many steel vines and one is never more than a few feet from a police officer or set of flashing lights.
This morning, long lines snaked out the sides of the Russell Senate Office Building; across the street, visitors passed through metal detectors at the entrance to the Longworth House Office Building.
Tourists, politicos and groups of schoolchildren – along with enthusiastic supporters of President-elect Donald Trump – surged into the offices of their senators and representatives by 9 a.m. to pick up their tickets to the Jan. 20 swearing in of America's 45th president.
North Carolinians Kasie Patterson and Vivian Howell of Marion and Marilyn Hill of Asheville were among them.
"I think he's going to rebuild the country, rebuild our military, and he's just an excellent person for trade," said Patterson. "He will help get things going again like they should be for this country."
"He's going to help our troops and help Christians a lot," Howell said.
"I think he's strong, strong for our military and our jobs to come back. Being from Western North Carolina, all the manufacturing is gone," said Hill. "Nobody was trained for other jobs, so they've had to go and not work, and it makes me so mad."
Although Patterson, Howell and Hill indeed look forward to the Trump administration, part of the reason for the large security presence is that many do not.
An amalgamation of left-leaning protestors calling themselves "Disrupt J20" have vowed since November to "shut the city down," but as of Jan. 19 had yet to make any substantial impact.
More peaceful – but no less motivated – protestors will march on Jan. 21, the day after Trump takes the oath and Barack Obama becomes an ex-president.
The Women's March on Washington will begin on Independence Avenue near the Capitol building and progress along the National Mall, hoping to draw attention to gender inequality, reproductive rights and LGBT causes.
Notable participants are said to include Gloria Steinem, Michael Moore, Amy Schumer, Katy Perry and Madonna; affiliated events are slated for dozens of cities across the country as well, including Asheville.
Check back for nightly updates and for continuing coverage of the 2017 Presidential Inauguration on www.smokymountainnews.com, or follow along on SMN's social media platforms, including on Facebook at www.facebook.com/smnews and www.twitter.com/SmokyMtnNews.
Tomorrow morning from 6 to 9 a.m., tune in to Western North Carolina Public Radio station WCQS (or listen online at www.wcqs.org) for continuing coverage from SMN during Morning Edition, and then again on Monday for wrap-up; also, don't miss the Wednesday, Jan. 25 issue of SMN, which will feature expanded coverage of the inauguration as well as the usual mix of news, opinion, A&E, outdoors and more.
(Illustration Credit Todd Scalise/Higherglyphics, copyright 2017)