Archived News
Self-build program empowers low-income families
Wednesday, August 24, 2016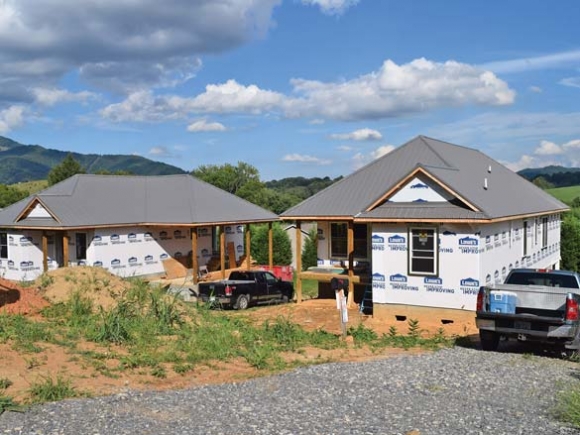 Mountain Projects' self-build housing program is all about helping those who are willing to help themselves.
Since the program started about 14 years ago, Mountain Projects has built 44 homes in Haywood County with hopes of expanding the program to Jackson County soon. The Self-Help Homeownership program is funded through USDA Rural development and can help people with low-to-moderate income overcome financial hurdles associated with purchasing a home.
Patsy Davis, executive director of Mountain Projects, said the program not only helped build more affordable houses for people in the community, but also adds to the county's tax base.
"We've added several million to the county tax base and we've had zero foreclosures," Davis said.
Those who meet the income requirements don't have to pay a down payment and can get a mortgage payment based on income instead of the value of their new, energy efficient, 3 bedroom, 2 bathroom home. A minimum income of $17,000 is typically required to qualify for a loan. Similar to Habitat requirements, a single person making less than $31,000 can qualify and a family of four must make less than $44,000 to qualify.
Mountain Projects is currently working on building five new affordable houses on a 1.5-acre lot on Miami Drive and has plans to construct six more in the next year at a different location.
Anna Rogers, self-help housing coordinator with Mountain Projects, said the cost of land is included in the cost to the homeowner. Each house on Miami Drive is on a quarter-acre lot and will be about 1,100 square feet.
"We'd love to have all the houses built together, but finding enough land is the most difficult part," Rogers said. "We would also like to have donated land so we would be able to pass the savings on to the homeowners."
Just like the Habitat for Humanity program, qualified homeowners have to put in so many hours of sweat equity into the project in exchange for a subsidized loan from the USDA. Rogers said the income levels to qualify recently changed as well, making it easier for people to get approved for this program. For example, a couple without kids both working full-time making $9 an hour couldn't qualify under the old standards, but now they can.
Even though low-income residents may apply, they still need to have a good credit score and a good rental history to qualify for the self-help program.
"A lot of people are trying to do it, but there's only a few who qualify," Rogers said. "Credit is always one of the biggest barriers, but we work with them through it. I've worked with some people for two years coaching them through the hurdles and now we have them building a home."
To apply for the self-built program, call Rogers at 828.452.1447. For more information, visit www.mountainprojects.org.