Rumble
Q&A with Stacy Pores of 2 Chicks & a Gluten-Free Kitchen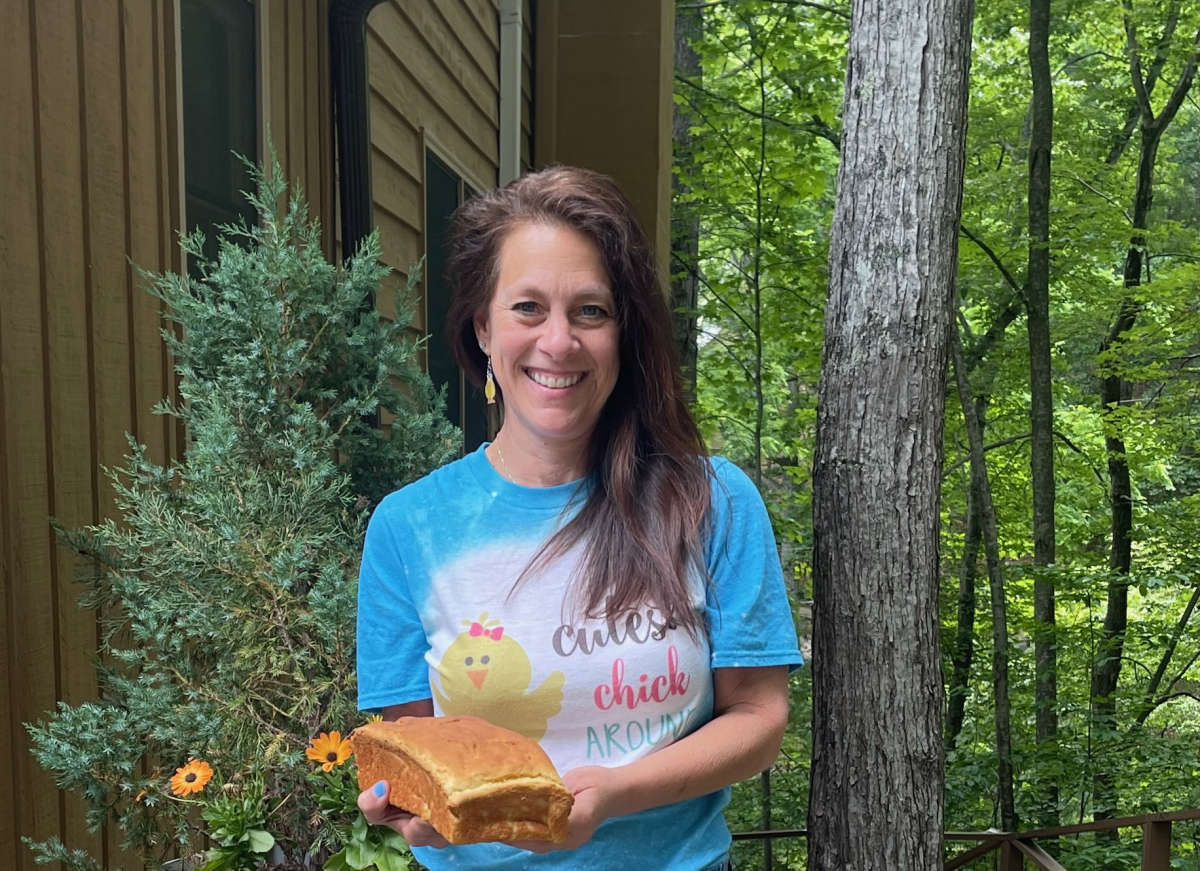 Stacy Pores is owner of 2 Chicks & a Gluten-Free Kitchen based out of Haywood County, N.C. When she was diagnosed with celiac and irritable bowel syndrome (IBS), she started experimenting with gluten-free baking and found it to be a passion. That hobby turned into a full-time career and a business called 2 Chicks & a Gluten-Free Kitchen. Stacy loves creating delicious goodies for people who not only have dietary restrictions but also for folks who are working hard to limit the additives and GMO products they consume. Rumble sat down with Stacy to learn a little more about the business.
Rumble: How did you initially become interested in gluten free cooking/eating?
Stacy: Over four years ago I found out that I had celiac disease, meaning I cannot consume gluten. I also have IBS. During the Pandemic I had plenty of time on my hands so a friend and I began baking gluten/dairy free breads, cookies, sweet breads, brownies and other treats.
Rumble: When and why did you open 2 Chicks and a Gluten Free Kitchen?
Stacy: In June of 2019, I realized there were many people just like me that couldn't find gluten-free breads, cookies, brownies, muffins, etc. that didn't taste like cardboard! We started spreading the word about our gluten/dairy-free baked goods and began receiving feedback about how yummy they were. Then we branched out to Haywood's Historic Farmers Market as well as offering curbside pick-up each week in Waynesville, NC.
Rumble: What products do you offer?
Stacy: Gluten/dairy-free (as well as some vegan) flavored breads, such as everything (like the bagel), cranberry walnut with brown sugar, blueberry pecan, and fresh garlic and herb, to name a few. We also make scones, brownies, savory and sweet muffins (blueberry, veggie chick, and more), sweet breads (banana bread, blueberry lemon, carrot cake, and more), cookies (chocolate chip, peanut butter, chai and more), cupcakes, custom cakes and other items.
Rumble: Where can folks find your products?
Stacy: Historic Haywood Farmers Market from April to December on Saturday from 9 a.m. to noon. Our products are also available at Ducketts Farmers Market, local coffee and bakery locations, and 4 Sisters in Black Mountain. In addition, I offer curbside pick-up at my home certified kitchen (which is also gluten/dairy-free, located in Lake Junaluska .
Rumble: What do you love about what you do?
Stacy: I love that I'm able to help myself and others feel safe to eat foods we thought we would have to give up, and they still satisfy our cravings. It's a huge complement that about 50 percent of my customers are able to eat gluten and they still choose to purchase from 2 Chicks due to the fact that I do not use any preservatives and am at least 60 percent organic and NON-GMO. They say everything is delicious.
Rumble: For people reading this article who are considering opening their own business, what advice would you give them?
Stacy: You only live once so don't be afraid to open your own business. Make your dream a reality!
Learn more about 2 Chicks & a Gluten-Free Kitchen by following them on Facebook. If you would like to place an order, you can call (561) 294-5592.