Rumble
What's going on this weekend?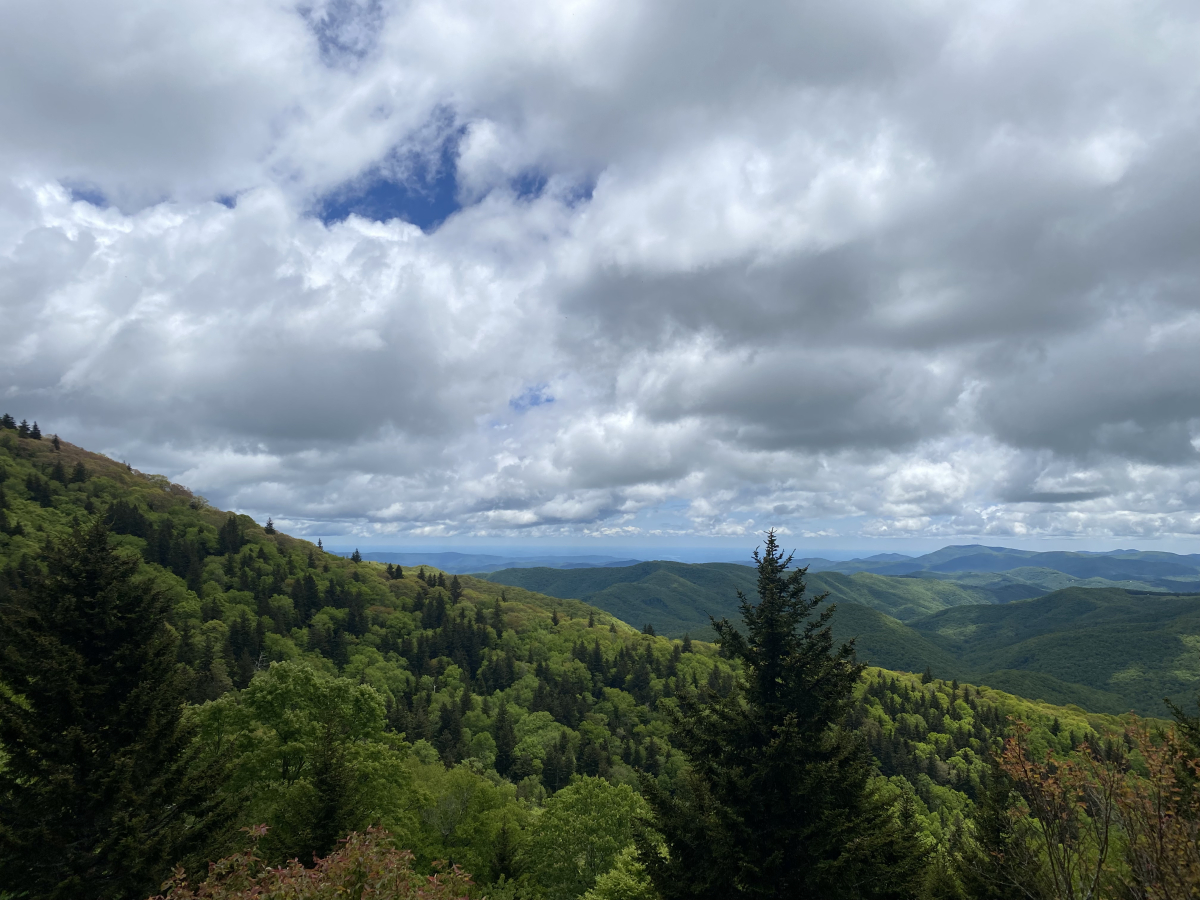 What's going on this weekend?
• Art After Dark will take place from 5:30-8:30 p.m. Friday, June 2, in downtown Waynesville.Each first Friday of the month (May-December), Main Street transforms into an evening of art, live music, finger foods, beverages and shopping as artisan studios and galleries keep their doors open later for local residents and visitors alike. For more information, go to downtownwaynesville.com.
• The ancient art of bonsai will take center stage during the "Bonsai as Fine Art" exhibition June 2-11 at the N.C. Arboretum in Asheville. The event will feature 20 works created by professional bonsai artists and members of the Blue Ridge Bonsai Society. A reception 5-8 p.m. Friday, June 2, will signal the event's opening, and the exhibition will continue through June 11. The event, the first of its kind in Asheville, is a collaboration between the Blue Ridge Bonsai Society, Blue Spiral 1 and The N.C. Arboretum. For more information go to https://www.ncarboretum.org/plan-a-visit/garden-exhibits/bonsai-exhibition-garden/.
• Nantahala Outdoor Center will hold its Women's Paddlefest Friday, June 2, through Sunday, June 4, hosted by inspirational paddler Anna Levesque. The festival aims to foster community by connecting, sharing, paddling and supporting each other on the river. Trips will be offered on different rivers and lakes representing a range of skill levels, and are open to all women in all watercrafts. Learn more or register at noc.com/events/womens-paddlefest-community.
• Farmers Markets provide a perfect opportunity to find local, fresh produce, get outside on the weekends and mingle with your community. Click HERE for a guide to some of the great markets throughout Western North Carolina.
• A special concert in memory of late Haywood County banjo great Steve Sutton will kick off at 5 p.m. Saturday, June 3, on the big outdoor stage at Silverados in Black Mountain. Performers will include The Darren Nicholson Band, Perpetual Groove, Marc Keller Band and Whitewater Bluegrass Co. Tickets to the performance are $35. Gates open at 4 p.m. The show will be all ages. To purchase tickets, go to silveradoswnc.com/events/steve-sutton-fest.
• A contra dance class will be offered from 6:30-9 p.m. Saturday, June 3, at the Macon County Public Library in Franklin. No experience is needed to contra dance. All dances are taught. Beginners' lessons start at 6:30 p.m., with dancing from 7-9 p.m. No need to bring a partner, but you're welcome to do so. Suggested donation of $10 per person, which helps pay for the musicians and callers for the evening. First-time attendees and children are admitted free. Caller will be Jennie Inglis, with live music by Late to the Party. For more information, call 828.524.ARTS or email This email address is being protected from spambots. You need JavaScript enabled to view it..
• The "Concerts on the Creek" music series will continue with bluegrass/country sensation The Darren Nicholson Band at 7 p.m. Friday, June 2, at the gazebo in Bridge Park in downtown Sylva. For more information, contact the Jackson County Chamber of Commerce at 828.586.2155 or visit the Concerts on the Creek Facebook page. A full schedule of dates and performers can be found at mountainlovers.com/concerts-on-the-creek.
• Acclaimed Americana/folk musicians Mark Schatz & Bryan McDowell will perform at 2 p.m. Sunday, June 4, at the Folkmoot Friendship Center in Waynesville. Tickets are $20 in advance, $25 day of show. Ages 12 and under free. For tickets, click on folkmoot.org.
• MollyFest, in honor of a beloved local canine celebrity, will take place from 1-4 p.m. Saturday, June 3, at Frog Level Brewing in Waynesville. A fundraiser for ACVO Vision for Animals Foundation, the event will celebrate Molly, a blind 11-year-old beagle walker mix who frequents the brewery. Last year, over $2600 was raised last year for SARDS (Sudden Acquired Retinol Degeneration Syndrome), which is the disease affecting Molly. There will also be a silent auction. The event is free and open to the public. For more information call 828.454.5664 or visit froglevelbrewing.com.

• Celebrate National Trails Day
Every year on the first Saturday in June, tens of thousands of hikers, bikers, paddlers, horseback riders, trail clubs, government agencies, land trusts and businesses come together for National Trails Day, a day of public events aimed at advocacy and trail service. This year, there are multiple opportunities to celebrate locally on June 3.
• Give back to the trail system at Panthertown Valley near Cashiers during a workday 9 a.m. to 2 p.m. followed by a trailhead afterparty at Cold Mountain Gap, complete with trail-related swag. Learn more at panthertown.org/events or RSVP to This email address is being protected from spambots. You need JavaScript enabled to view it. .
• Help the Carolina Mountain Club rehabilitate the beloved Sam Knob Trail in the Graveyard Fields area of the Pisgah National Forest. The event will run from 8:30 a.m. to 3:30 p.m. and is open to all ages. To learn more or RSVP, contact Les Love at This email address is being protected from spambots. You need JavaScript enabled to view it. .
• Join the Partners of Joyce Kilmer-Slickrock Wilderness for a National Trails Day Celebration, starting 10 a.m. at the Memorial Loop near Robbinsville. Several hikes will be offered as well as special activities and maybe some giveaways too. Learn more at joycekilmerslickrock.org.
• Take a 5.5-mile hike climbing 1,700 feet to the iconic Looking Glass Rock in the Pisgah National Forest during a hike departing from the Hart Theatre in Waynesville at 9 a.m. Organized by Haywood County Recreation and Parks and led by guides Lisa and Vickey, the hike costs $10 with registration at haywoodcountync.gov/recreation .
National Trails Day events are planned nationwide. To find others, visit americanhiking.org/national-trails-day/find-an-event.