Rumble
Time for Renewal
Wednesday, January 05, 2022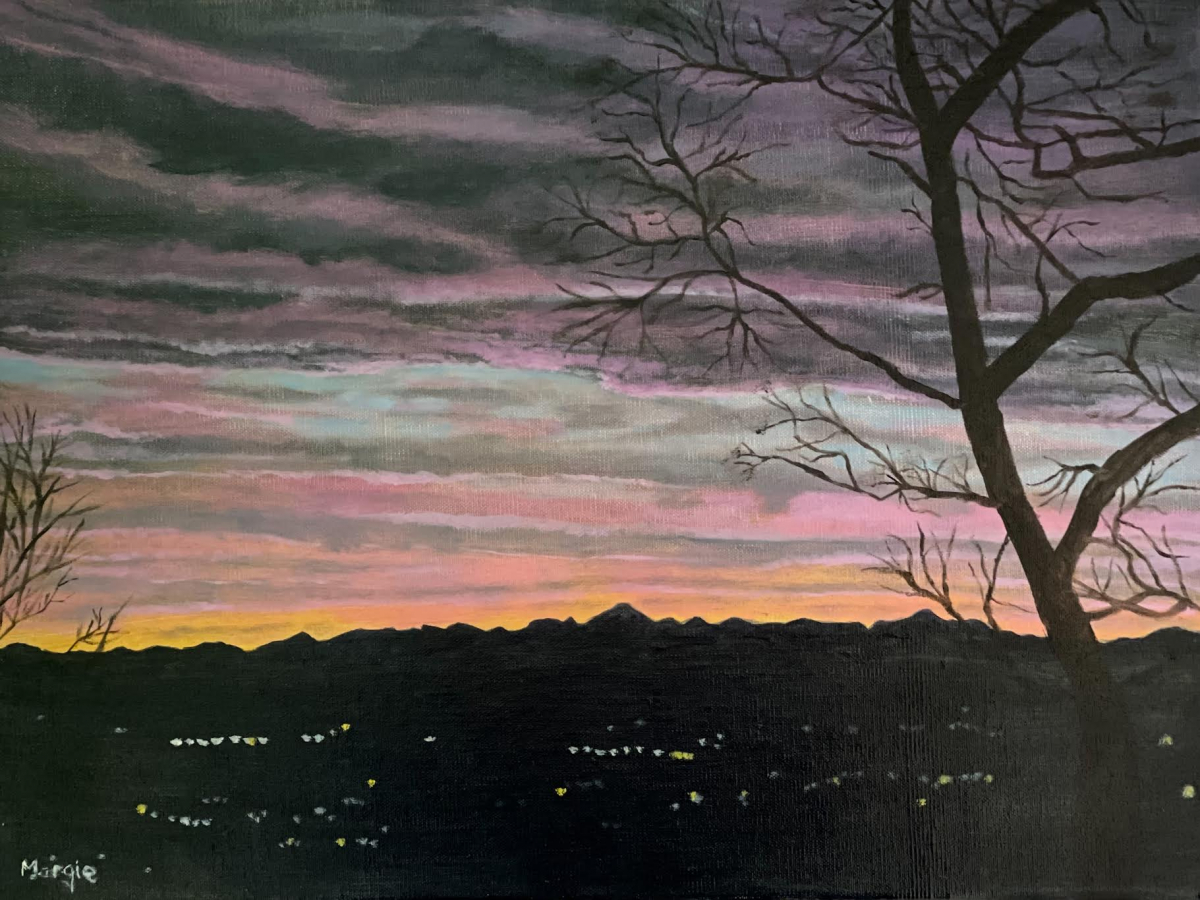 Asheville Gallery of Art's February show, "Time for Renewal" will feature works by three new gallery members: Kathy Goodson, Margie Kluska, and Johnnie Stanfield. The show will run Feb. 1-28 during gallery hours, 11 a.m. to 6 p.m. An event to meet the artists will be held at the gallery on First Friday, Feb. 4, from 5 to 8 p.m. at 82 Patton Avenue.
This show represents a seasonal reset. What is to come will be better. We have had our time to pause, and now it is time to refresh. For the earth, this is Spring, a time for new growth. In February, the light begins to change, and shadows shift. Underlying it all is the promise of our renewal.
Kathy Goodson
Color is one of Kathy's visual languages. She captures the drama of her botanical flowers and leaves so they appear to leap off the painting…a visual feast in silk and dye or encaustic. The thrill of creating something unexpected is an elixir to her, with reds and fuchsia being her favorites. When creating an abstract, she begins by thinking about color, then a story begins to grow, which leads to a visual symbol or image, loaded with meaning related to the story. All of this happens before she puts the first brush stroke on the silk or the wood. Her process is interactive and she lets the painting create, then lead her.
"Color captivates me especially when winter begins to change into spring. The Lenten Rose is the first to emerge in late winter, with subtle and muted colors…unlike the later flowers of spring and summer."
Margie Kluska
Margie has been drawing since she was a child. She enjoys studying the works of the classical artists and Hudson River School painters, and she has only recently taken up oil painting. Her inspiration is taken from nature; landscapes, wildlife, and flora. Living surrounded by the beauty of the Blue Ridge Mountains has inspired her to paint views that take one's breath away. Distant mountain ranges, glorious sunsets, soaring hawks, and ever-changing weather patterns offer her extensive references which she captures on canvas. Her style, "loose realism", captures the reality of each scene with a slight bent towards Impressionism.
"Light affects our moods. Whether it's a sunrise, sunset, or storm clouds parting to expose a blue sky, our moods are instantly transformed."
Johnnie Stanfield
An award-winning artist, Johnnie is known for her colorful, vivid watercolor and acrylic paintings of horses, fishing lure studies, and local landscapes. She is inspired by the emotion created when she sees an object or something in nature that recalls a past memory. She is then compelled to paint it, to convey and share that feeling with the viewer. Johnnie will paint a subject in watercolor to give it a softer feel so the viewer can devote their own emotion to the painting or add to the emotion she has created. If it is detailed, she will usually use acrylic or oil. Her paintings hang in private collections throughout the Southeast.
"Sheltering in Place" was inspired by my cat, during the shelter in place mandate in Spring, 2020. Like all of us, we waited for the sunshine, to renew our spirit and celebrate its warmth, while wondering when we could go back out into the world and resume our life as usual."
For further information about this show, please contact the Asheville Gallery of Art at (828) 251-5796, visit the gallery's website at www.ashevillegallery-of-art.com, or go to the gallery's Facebook page.
Feb. 1-28, 11 a.m. to 6 p.m. daily.