Archived Reading Room
A story about second chances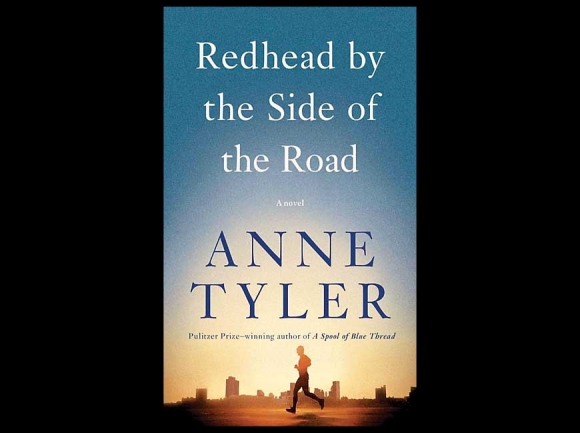 A friend in a book club to which I once belonged disliked Anne Tyler's novel, Saint Maybe. "I've read other novels by her," she said, "and her characters are always eccentrics."
Her comment brought a smile then and brings one now.
Most of us, I suspect, are eccentrics, at least in our private lives. We all practice idiosyncrasies that others would find humorous: the man who wants his sandwich sliced into two triangles rather than rectangles; the priest who, winter or summer, always wears sandals; the director of an oil company who daily at lunch pays a pianist to tickle the ivories; the woman who owns a hundred pair of shoes. Were someone to film a day in my life, I am convinced I would spend most of the time watching it on the floor, rolling with laughter.
In her latest novel, Redhead by the Side of the Road (Alfred A. Knopf, 2020, 178 pages) Tyler zooms in on Micah Mortimer. Like so many of Tyler's characters, Micah lives in Baltimore, where he is the superintendent of a small apartment building and the owner of Tech Hermit, his freelance computer fix-it business.
Here's a guy whose rigid habits and routine make the rest of us who like order and regularity look like the kings and queens of chaos. On each day of the week, Micah cleans a certain part of his apartment, even when everything is spick-and-span. He indulges in other quirks as well. When he drives his car, for example, he imagines himself being watched by "Traffic God … a fleet of men in shirtsleeves and green visors who frequently commented to one another on the perfection of Micah's driving. 'Notice how he uses his turn signal even when no one's behind him,' they would say." And when he cooks or cleans, he often talks to himself with a foreign accent.
Though Micah's sisters are a wild bunch — the scene of them gathered for a party had me laughing aloud — and though they are all married, Micah, who is in his early forties, has never walked down the aisle. When Redhead by the Side of the Road begins, we find him in a relationship with a schoolteacher, Cass Slade, who believes she is about to be evicted from her apartment for sheltering a cat. Michael's disengagement and lack of empathy for her distress put their relationship on rocky ground. When he can't figure out how he has hurt Cass, he thinks as so many men do of women: "He hated it when women expected you to read their minds."
Further complicating Micah's life is the arrival of Brink Adams, a college freshman from a well-to-do family who has abruptly left school and runs away from home. He shows up believing he's Micah's son from his mother's days in college, and though Micah eventually disabuses him of that notion — yes, he had dated Brink's mother, but that was all — Brink takes a liking to Micah. When Micah urges the young man to return his mother's desperate phone calls, and tells him either to call his mother or leave the house, Brink disappears again.
In these pages Tyler offers her readers her usual wide array of gifts: her keen observations of human beings, her humor, and her emotional insights. More than any other novelist I've read, Tyler takes her readers into the work world of her characters. Here we follow Micah as he visits the home of his clients, helping them with modems and routers, broken printers and hacked laptops, and in one case, locating a notebook of passwords for a woman whose deceased grandmother left her expensive electronic devices but with no means of access.
We also briefly visit Cass in her classroom of fourth-graders, where Micah has gone to repair a Wi-Fi connection. He listens in as Cass tries to explain to the reluctant children why caroling in a nursing home is important. Speaking of the elderly, Cass says, "They remember something that happened when they were, say, nine years old — same age as you all are now — but nobody else alive remembers it too. You don't think that's hard? You'll be singing to a roomful of broken hearts, I tell you. Try thinking of that when you decide you don't want to bother doing it."
That phrase — "a roomful of broken hearts" — is what first captures Micah's own heart, and comes into play again at the end of the novel when Micah says to Cass, "I'm a roomful of broken hearts."
Redhead by the Side of the Road is a story about second chances. It reminds us that while we often take a wrong turn, we also possess the ability to reverse direction and return to the right path.
Through Micah we also come to realize that we have the power, when we have the insight to bring it into play, of seeing ourselves in a different light. When Micah realizes he is missing some of the nuances in the people around him, he thinks, "Sometimes when he was dealing with people, he felt like he was operating one of those claw machines on a boardwalk, those shovel things where you tried to scoop up a prize but the controls were too unwieldy and you worked at too great a remove."
By the end of the story, Micah finally scoops up the prize.
Highly recommended.
(Jeff Minick is a writer and teacher. This email address is being protected from spambots. You need JavaScript enabled to view it.)