Archived Reading Room
A mystery tale with a canine hero
Wednesday, December 14, 2016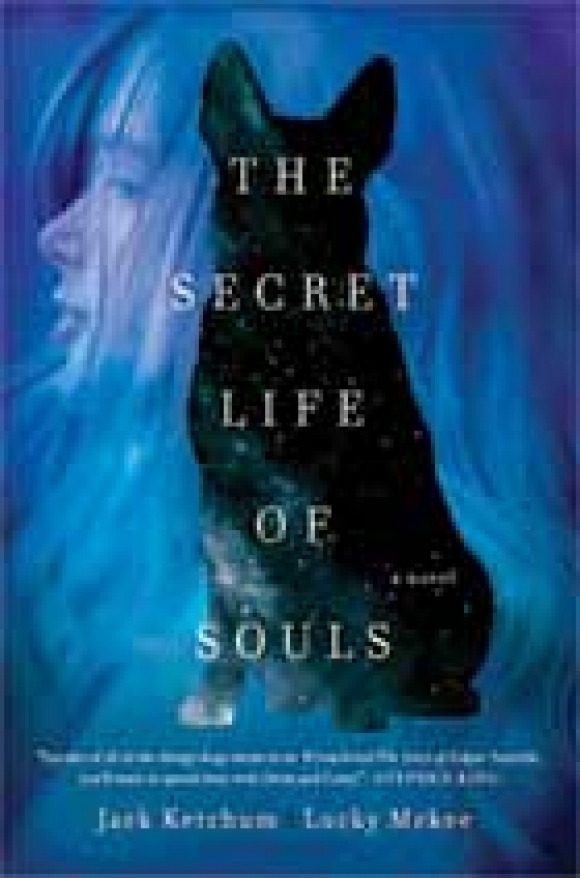 This is a delightful book and I am confident that it will be judged one of the best books of this year. All aspects of its release have been shrewdly designed to make it a seasonal favorite. It is a work of "popular fiction," and its parts (plot, character, etc.) are skillfully woven to make it a best seller in the upcoming holidays.
Here are the key components of The Secret of Souls: Delia Cross is an 11-year-old actress who is on threshold of fame. At present, she is noted for her winsome charm and wit and, following her stunning auditions, she is slated to sign a contract that will make her wealthy and famous.
However, this success comes with some daunting problems. There is Patricia Cross, an alcoholic, stage-struck mother who subjects Delia to a deadly regimen of rehearsals and training (Think Jon Benet Ramsey). Her father, Bart Cross is a lackluster lush who collects vintage cars. Then, there is her twin brother, Robbie, who is shy and possibly a bit envious of his famous sister, but spends most of his time in his workshop designing fantasy games and practical jokes. As for the agent, let's just call him Roman. He is a true scumbag who manages the family finances and Patricia's sexual needs. He is also a master at embezzeling funds.
Delia is surrounded by this family of parasites and, despite her charm and charisma, she appears to be a hapless victim ... except for one thing. The Secret Life of Souls has one more character: Caity. In fact, Caity may be the protagonist of this suspensful and exciting novel. Caity is a dog.
To be specific, Caity is Queensland Heeler, a breed noted for their devotion to their care-takers. Their courageous response to any threat to the humans that care for them is amazing. Caity sits at Delia's feet ... even at auditions, if allowed. She sleeps with her and the girl and her dog often sleep on the roof of the gently-sloped roof of the Cross house where they watch the sky for shooting stars.
Now, lets review my comment on Jon Benet Ramsey. Having a stagestruck mother is not the only similarity. No doubt, hundreds of authors have pondered the 20-year-old Jon Benet Ramsey case and wondered if it were possible to develop an "alternative cast."
Certainly, the co-authors of The Secret Life of Souls have taken such a variation to heart. For example, we may acknowledge the fact that Patsy Ramsey was nothing like Patricia Cross, but successful crime fiction thrives on black-hearted villains. Why not take some liberties with Delia and her "basket of dreadfuls." So, alcohol is a prevalent factor and greed and ambition are key factors with everyone, including the corrupt agent who often feels that his major duties are best provided in Patrica's bedroom.
However, our co-authors have created a fascinating substitute for murder. What if Delia is not murdered? What if she is horribly scarred in an accident that erases any possibility of a career as an actress? How does that change the motivations of the lechers and parasites?
And so it is, that on the night before the auditions that will launch Delia's career, she is given a mild sedative and sent to bed. Worried that the dog is becoming a problem, Patricia sends Caity packing by placing her in a kennel outside the house. The devoted dog immediately senses danger. There is nothing supernatural about Caity's keen awareness. Rather, she simply knows from watching the behavior of the others. To Caity, Patricia, Roman and even shy, inept Robbie are threats.
Delia has complained about the "ghosts" that live in the ornate dolls house in her bedroom, Patricia's dollhouse which, according to Delia is sometimes filled with flickering lights. Remember Robbie, Delia's twin brother, who loves to create practical jokes? By the time that the dog smells smoke, she begins a manic attempt to escape from the kennel. She succeeds, but at a terrible price to herself, arriving in Delia's bedroom with painful injuries to her body and legs. The dog's frantic barking alerts the household and Delia is finally removed from her burning bed, but with frightful scarring to her face ... a face which now bears the outline of her hands which had saved her eyes.
The immediate question is, what will happen to Delia's acting career now? Will she now live beyond the "public eye"? Will she simply vanish into obscurity? Normally, that would be Delia's fate, but it quickly becomes evident that Patricia has no intention of giving up her dream of becoming rich and famous. After consulting an "entertainment idol," called Pearl, Patricia simply regroups her resources and begins working on plans for a foundation with Delia as the inspiration for thousands of maimed and scarred individuals. With the assistance of Pearl, who is a hardened veteran of creating "autobiographies" for her clients. All she asks in return is a piece of the action.
As this tangled web becomes more complex, it becomes evident that Patricia Cross will carry out the deceptions, including the foundation and the creation of Delia's book. As for poor Delia, she is not a willing participant in this fiction. As Patricia stage-manages her daughter's "story," it becomes obvious that, should it prove necessary, she is perfectly capable of sacrificing her daughter to the deception.
The injured child spends every available moment with her dog. As the tension and threat increase, Caity becomes even more vigilant. At times the family members notice the low rumble of Caity's growl. She anticipates the moment when she will cease to be a "protector" and will become an avenger.
What makes this cunningly constructed novel work is Caity, who will, doubtless, take her place in fiction's parthenon of wonderful dogs. She "speaks" as a character. Eventually, she ceases to be a "singular first person as "I said," but speaks as "plural first person, as "We watched." What this suggests may explain the title of the novel. For me, she is most akin to Bob, Son of Battle which is a lost classic about a dog's devotion in the face of tragedy.
Gary Carden is a writer, playwright and storyteller who lives in Sylva. He can be reached This email address is being protected from spambots. You need JavaScript enabled to view it..