Archived Outdoors
Dress, drain and defend to prevent mosquito-borne illness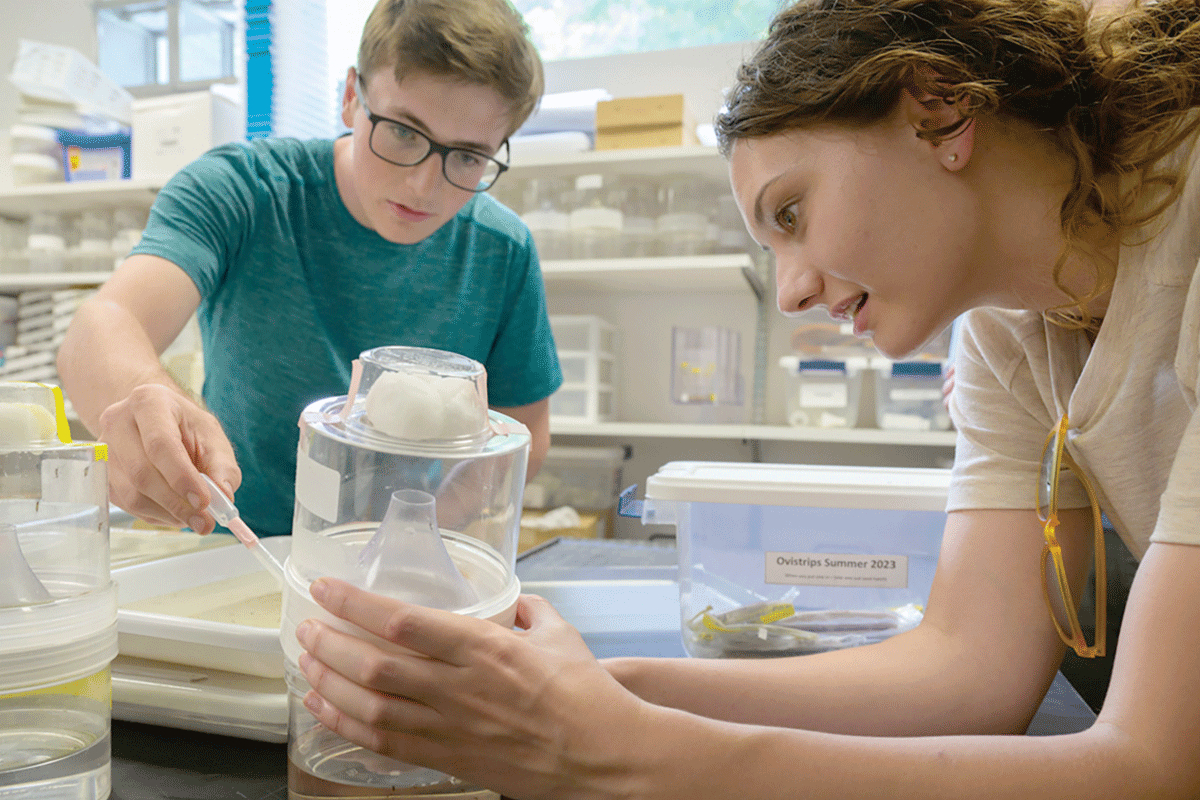 Evan Joseph and Madeline Craig conduct research within Western Carolina University's Mosquito and Vector-Borne Infectious Disease Facility. WCU photo
Recent cases of malaria in Texas and Florida have caused alarm about the potential for the disease to spread in warmer regions of the United States, but according to mosquito researcher Brian Byrd, a different type of mosquito-borne illness is of greater concern in Western North Carolina.
"The risk for malaria in our area is low," said Byrd, professor of environmental health sciences and supervisor of the Mosquito and Vector-Borne Infectious Disease Facility in the School of Health Sciences at Western Carolina University. "But La Crosse encephalitis is the most common mosquito-borne disease in North Carolina and predominately affects children in WNC counties, so it is important to remember the three 'Ds' of mosquito protection: 'dress, drain and defend.'"
Typically, La Crosse has mild or no symptoms, but when the brain swells, causing encephalitis, things can take a deadly turn. According to the Centers for Disease Control and Prevention, between 2010 and 2019, 683 cases were reported in the United States — of which 180 were in North Carolina. Nearly all of those occurred in the western region.
Important steps to prevent mosquito-borne illness are draining or covering standing water; dressing in loose, light-colored long sleeve shirts and pants; and defending by using a repellant recommended by the CDC. The Eastern treehole mosquito, or Aedes triseriatus, is the species responsible for carrying La Crosse. It is attracted to stagnant water for breeding.
Byrd and his team of current students and recent graduates have been working diligently the past week surveilling for mosquitoes at various spots on campus and doing studies to determine which mosquito traps work the best. The team has also been hatching eggs and studying the larvae and the different life cycles as well as seeing if any of the mosquitoes they caught carry La Crosse.
Byrd and his students have been doing mosquito research since 2008 and received a $150,000 grant in 2022 to further their efforts.