Archived News
Cherokee Schools water damage repair to total 'many millions'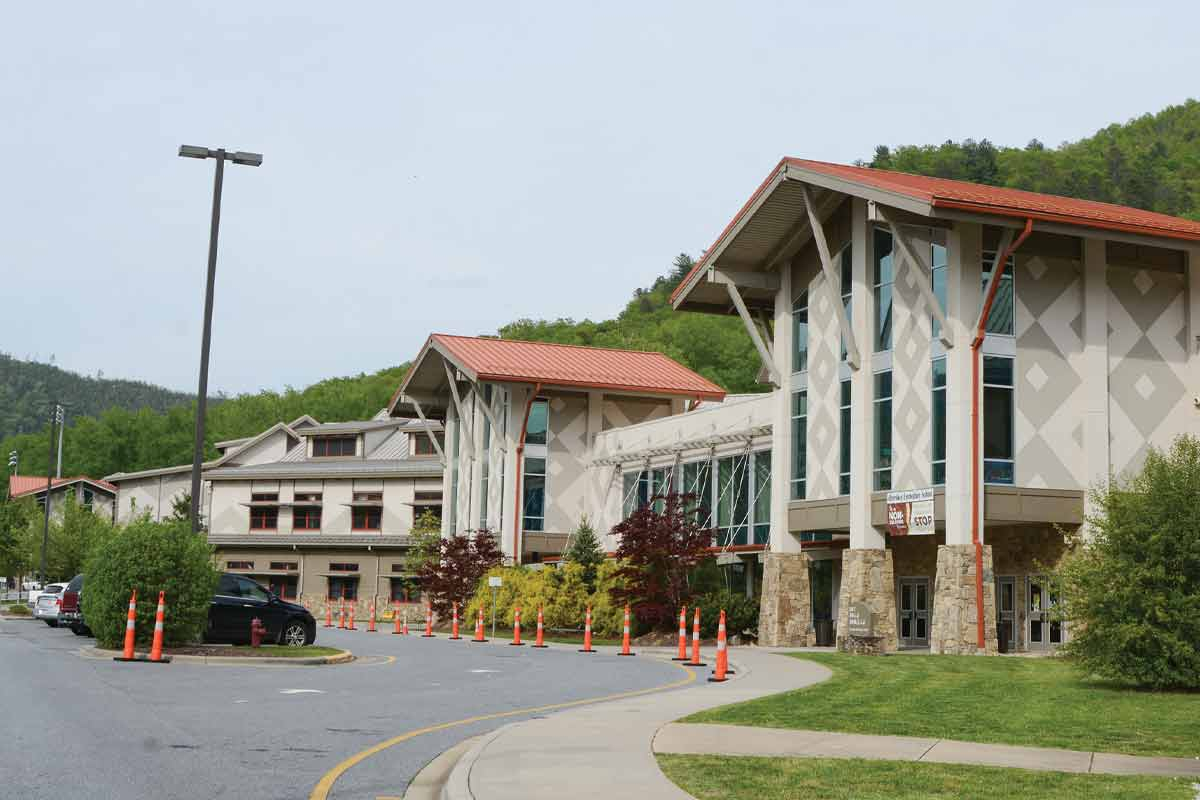 Cherokee Central Schools. File photo
T The Cherokee Tribal Council has approved $7.6 million for water damage repairs at Cherokee Central Schools, but that's expected to be a small part of the overall cost, according to a resolution the body passed unanimously June 1.

The school system was in the home stretch of a $22 million construction and renovation project last year when contractors found mold in the walls of the old central office building. The unwelcome discovery halted the project and prompted an investigation into the extent of the issue.
Tribal Council allocated $5 million in American Rescue Plan Funds toward the project in 2022, but design work, air quality monitoring and the first phase of repairs is expected to cost about $7.6 million. During the June 1 meeting, Tribal Council allocated an additional $2.6 million from the tribe's Endowment 2 account to meet that budget.
The same resolution that approved the funding also approved the Cherokee School Board's plan for addressing the issue, which it described to Tribal Council during a May 5 meeting that was not broadcast, "though with the understanding that the general plan may have to be revised as new details emerge." This plan includes a phased approach to assessing damage, designing repairs, monitoring air quality, making repairs to affected buildings and employing legal counsel and water infiltration experts.

"The total cost to repair all of the damaged buildings is not yet known because the extent of the damage is not yet known, but it is anticipated that the total cost to repair will be many millions of dollars and will take three to five years to complete," the resolution says.

Repairs are made more complicated — and therefore more expensive — because the buildings in question were constructed using structural insulated panels. These prefabricated panels contain foam insulation sandwiched between wooden facings.
The school system had not expected to face repairs of this magnitude on its still relatively new buildings. The first students arrived at Cherokee Central Schools in August 2009 following completion of the $140 million K-12 campus. In the resolution, submitted by Yellowhill Rep. T.W. Saunooke and the Cherokee School Board, it is implied that the board may seek compensation for these damages. The resolution authorizes the school board to employ "legal counsel and experts in water infiltration conditions in order to advise the Cherokee School Board and Tribal Council on potential legal recourse in these matters."