Archived Outdoors
Experience history in Cosby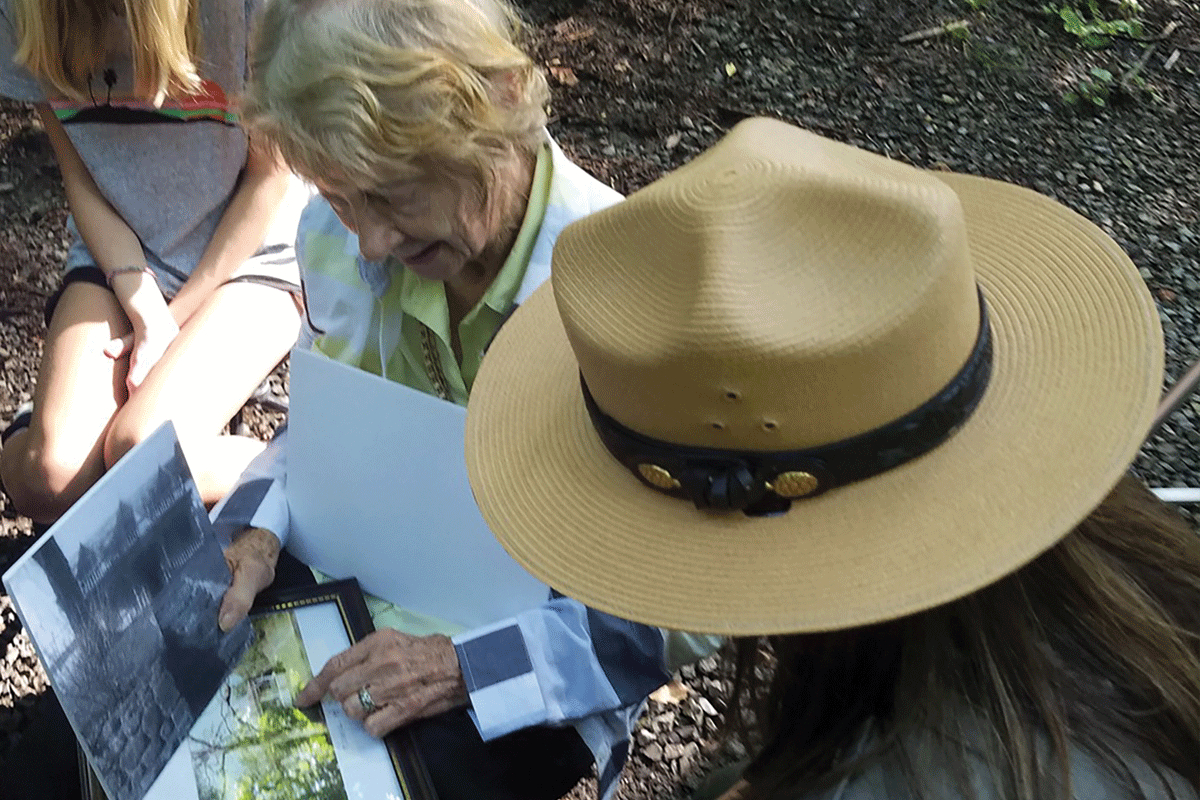 Imogene Wilson talks with Park Ranger Katie Corrigan about what the Cosby area was like before it became part of the park. NPS photo
A series of community programs celebrating the natural and cultural history of the Cosby area will be offered Fridays June 23 through July 14 at the Cosby Campground Amphitheater in the Great Smoky Mountains National Park.
A chance to learn about the Cherokee culture and stories through dance, music and storytelling from members of the Eastern Band of Cherokee Indians will kick off the series, 7-8 p.m. Friday, June 23.
Programs feature musicians, dancers, storytellers, moonshiners and former residents who once lived in the park, inviting visitors to step back in time while experiencing storytelling, dance, music and history walks. Enjoy traditional bluegrass music from the Mountain Edge Band and stories of the Cosby families 7-8 p.m. June 30; learn the details of making moonshine from Mark Ramsey, Digger Manes and Kelly Williamson 7-8 p.m. July 7; and participate in the Cosby Homecoming noon to 2 p.m. July 14, hearing stories from locals whose families once lived in the park and taking a history walk to learn what life was once like in Cosby.
In case of rain, programs will be moved to the covered picnic pavilion adjacent to Cosby Campground — all programs will be held rain or shine. For more information, contact Park Ranger Katie Corrigan at 865.436.1263 or This email address is being protected from spambots. You need JavaScript enabled to view it..