Archived News
Motion Makers donates $500 to children's program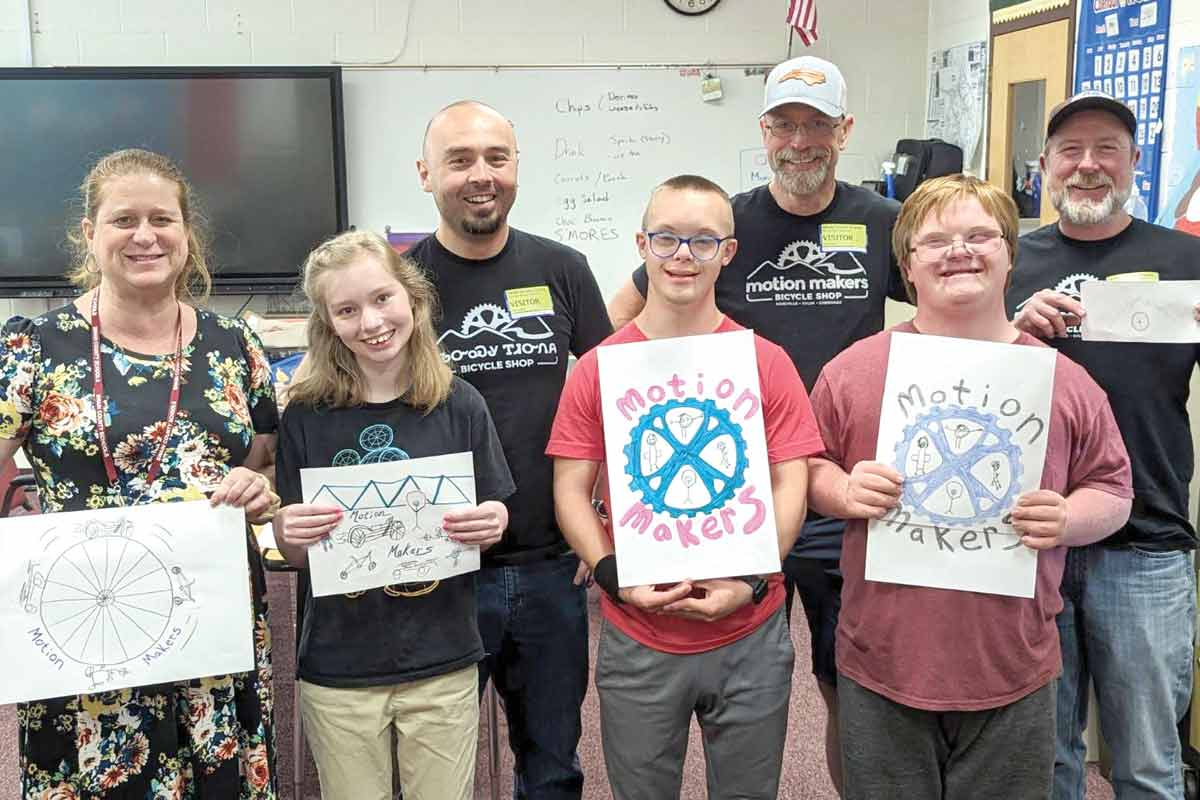 From left. Top row: Josh Haigler, Kevin Hessler, Bernard Hinker. Bottom row: Kim Holt, Eeva Haigler, Josiah Bjerkness and Nolan Griggs.
Swain County Exceptional Children's Teacher Kim Holt was thrilled to learn Motion Makers Bicycle Shop donated $500 to her program to help facilitate community learning activities for students.
The students, in turn, worked together to come up with tee shirt designs for Motion Makers. They picked their favorite design and are making the shirts now and they'll be available this summer. Proceeds from the shirts will go to the classroom.
"This donation will go a long way to teaching life skills," Holt said. "We take the skills we work on in the classroom such as social, money and independent living. This will also help us go out in the communities where the students live and lets them explore jobs they might be interested in. Our goals are to teach self-advocacy, independence and job skills so that when the students graduate high school, they can become a contributing member of their community."