Archived Outdoors
Team effort fixes water system at Cullowhee Community Garden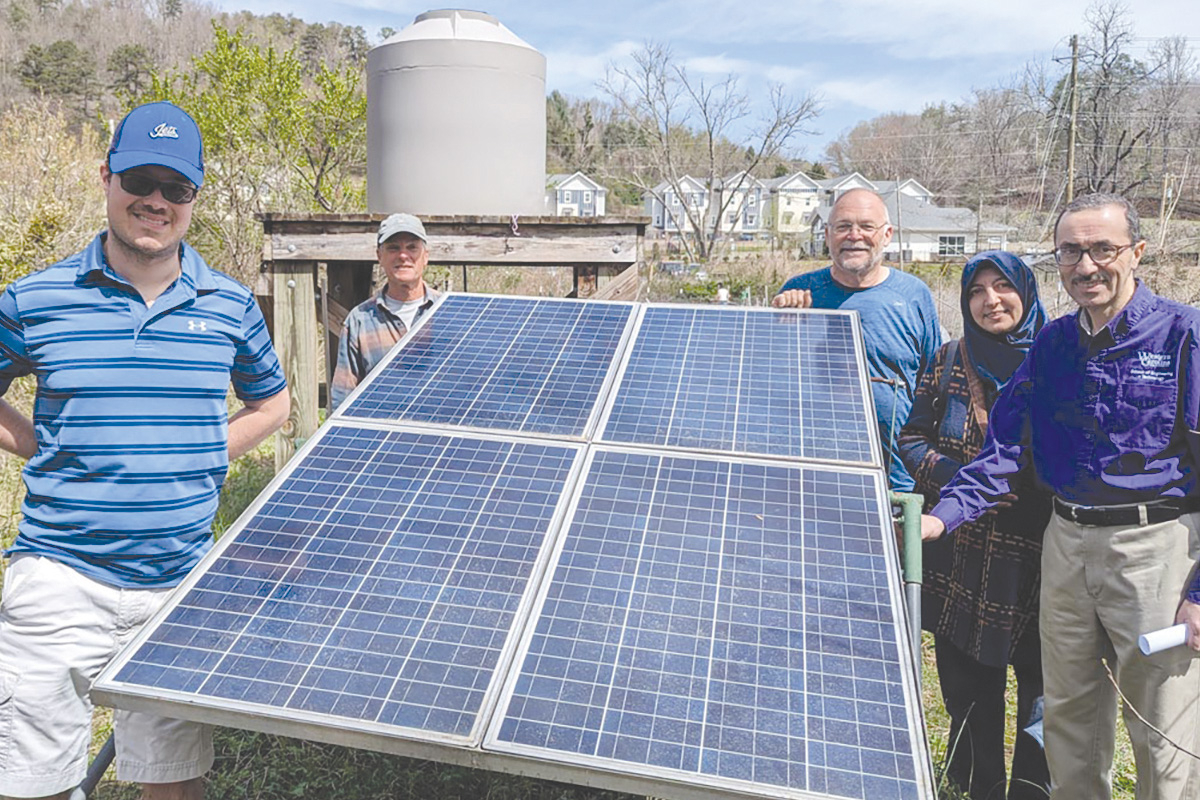 The team surrounds the newly functioning solar power system. WCU photo
When Western Carolina University registrar Larry Hammer began working a garden plot with his family in the Cullowhee Community Garden, he realized that the garden's water delivery system was not working like it needed to and had not been for years. He also knew exactly who to contact for help.
Hammer enlisted the help of Bora Karayaka, professor in WCU's College of Engineering and Technology, along with electrical engineering student Stefan LeClair, a senior from Fuquay Varina, to see if they could fix the issue with the garden's solar power system, which was designed to pump water from Cullowhee Creek. Flooding had ruined the solar panel's converter, but LeClair, with help from Karayaka, gathered measurements to build a waterproof box for the new converter and encase the batteries.
"Now it only takes 15 minutes to fill a tank and then get the water to the other storage tanks," Karayaka said.
The garden, which is under the direction of the Jackson County Health Department, charges no fee for community members to adopt a plot. Adoptees agree to grow only organic produce and donate half of their harvest back to the garden to combat food insecurity in Jackson County.
Volunteers are welcome to come help at the garden, located at 65 S. Painter Road in Cullowhee, 11 a.m. to 5 p.m. Wednesdays and 8 a.m. to noon Saturdays. Contact David Claxton at This email address is being protected from spambots. You need JavaScript enabled to view it. for more information.