Archived Opinion
We'll trust commissioners on library controversy
Wednesday, April 26, 2023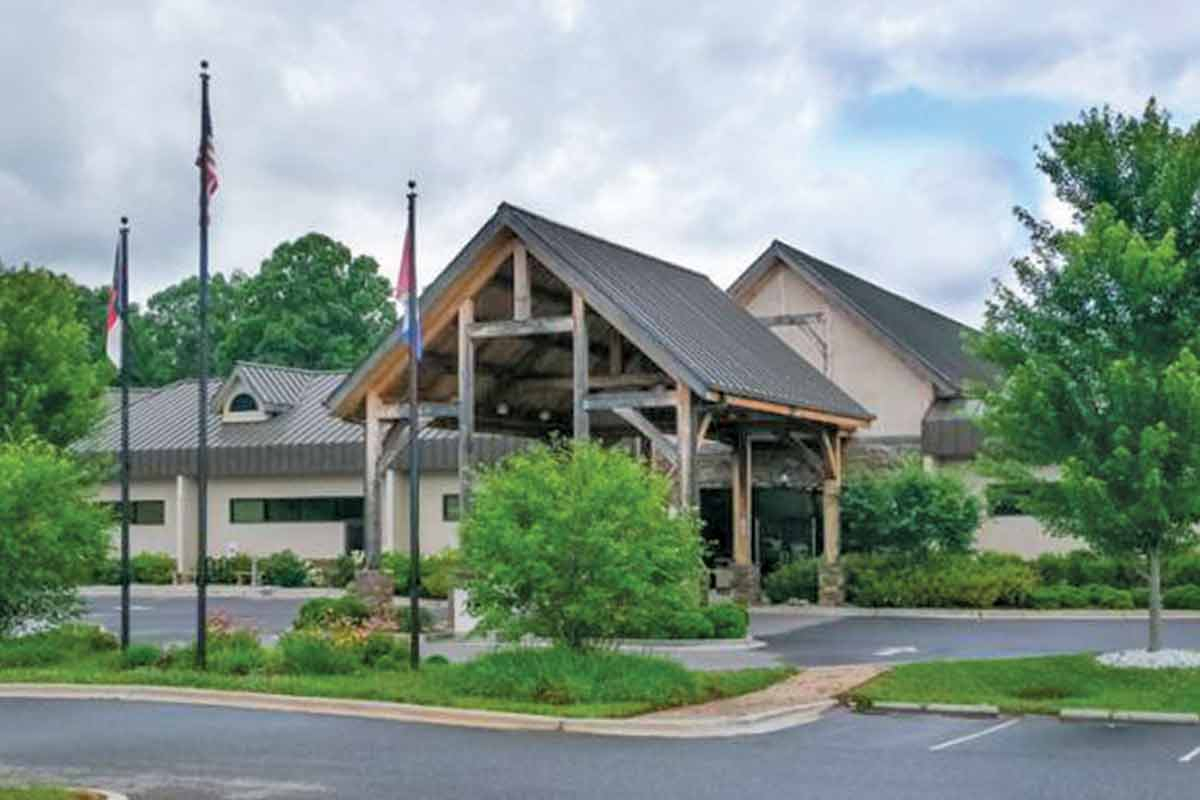 To the Editor:
Mr. Dan Kowal's second letter to the editor (April 12 edition of The Smoky Mountain News) is a doubling-down on the insults and distortions of his previous letter and requires a response. I'm glad he spoke with the Macon and Jackson librarians, but their account is only one side of the story. Ms. Hardison has only been the Macon librarian for about two months, and she was not involved in this controversy or personally knowledgeable about the vast majority of what occurred. Most of our dealings have been with the previous Macon head librarian and former FRL Director, Karen Wallace, and the newly-appointed director, Tracy Fitzmaurice.
In regard to the criticism about library forms, this is a new talking point from the FRL director, inaccurate in terms of key details and a total and utter distraction from the issues. First, several Franklin moms and dads attended a meeting of the Macon County Library Board at the Highlands library last August. At this meeting Karen Wallace provided us with the materials reconsideration forms. She also said point blank that submitting forms was not the only way to initiate a reconsideration of a book, its placement in a specific section or other library policies, and that showing up to a FRL board meeting and voicing a specific concern had the same effect. We got this directly from the Fontana Regional Director at the time.
So, we did both. We submitted some forms requesting books be moved from the teens section to the adult section and we attended meetings regularly and voiced our concerns. We were actually reluctant to use the forms, because we did not want that to give rise to charges that we wanted to remove or ban books, because that is not our goal. (Did you hear me? We do not want to ban or remove books. Full stop.) Ironically, now Mrs. Fitzmaurice, Mr. Kowal and others want to make this debate about paperwork: "You didn't submit the forms! You didn't follow procedure!" If we had submitted more forms, we would have been criticized for that.
As to books being "properly vetted" as Mr. Kowal claims, that is highly debatable. We have spoken to the head librarians about their process of selection, and they've admitted that library staff do not read books before they are purchased and shelved, even if they have a lot of sexual content and are placed in the teen's section. They give a lot of deference to glowing reviews found on various online sites and awards given to books, many of which are given specifically to books that feature sexual topics, such as the Stonewall Award. These things carry more weight with them than the concerns of actual parents in the community and are cited in answer to our forms as to why they won't move explicit books to the adult section.
Mr. Kowal goes on to accuse us of demonizing the library staff and "the LGBTQ community." This is false, and an example of his demonization of us. We have never demonized LGBTQ people. That is a lie meant to "escalate fear, division, and disinformation within our community," the very thing he accuses us of doing. And regarding library staff, we have clearly and consistently pointed out the flaws in their selection criteria for minors and their display policy, and challenged some of their actions and biases, but we have not attacked or vilified them personally.
Mr. Kowal slams concerned citizens for pointing out that the Fontana Regional Library directors and board have implemented policies that sexualize children. Wikipedia defines "sexualize" as "to make something sexual in character or quality or to become aware of sexuality." When a child picks up a book from a display in the children's section entitled "Julian Is A Mermaid" and sees illustrations of a little boy around age 5 repeatedly undressing down to his underwear, donning womens' clothes, and joining a pride parade with adult drag queens, that is sexualization. When a teenager (or God forbid, an even younger child) picks up "Gender Queer" (now shelved in the adult section, but displayed in the teens section this past September) and views illustrations of two girls engaging in oral sex with the assistance of a wearable dildo, that is sexualization. Whether they intended to sexualize children is beside the point. Sexualization is the clear effect.
I'm glad that the FRL board and the Macon County Commissioners are going to sit down and attempt to renegotiate the terms of our agreement. It's outrageous that after all we have invested in the Fontana library system over the past 79 years, they would confiscate all the library resources in our Franklin and Nantahala libraries (but not the Highlands library, oddly enough) if we voted to leave. That, and the policies that have subjected children to sexually explicit and sexualizing material have got to be seriously revised. We have followed the process, now we entrust this to our commissioners to resolve in the best manner possible.
Rebecca Tipton
Franklin
Leave a comment
3

comments
Every accusation is a confession.

The obsession with others' sexuality speaks more to the state of mind of the accuser than any actual issues.

Wednesday, 04/26/2023

I know any conversation with somebody as ideologically backward as Rebecca Tipton is pointless, but I would love if she could clarify what she believes to be the very first "obscene" book to appear on library shelves and what year that was. This issue is going to be settled in court the same way it went in Llano county and Idaho, but I love watching bigots try to defend their unconstitutional actions.

Wednesday, 04/26/2023

This lady is THE WORST. You should see her jittery rants delivered at county commissioner meetings. She looks like a walking, talking nervous breakdown. I can't wait to see how well she copes once the ALCU is done suing the county commissioners she loves so much fir violating the constitution. I hate to break it to someone who is clearly struggling with something much larger than her hatred of books, but spewing religious extremism is not a winning strategy in a court of law. Maybe she can log off her moms for liberty facebook page long enough to find a book her kids can read without causing their mom so much grief.

Wednesday, 04/26/2023