Archived Opinion
What happened to all the smiles?
Wednesday, April 26, 2023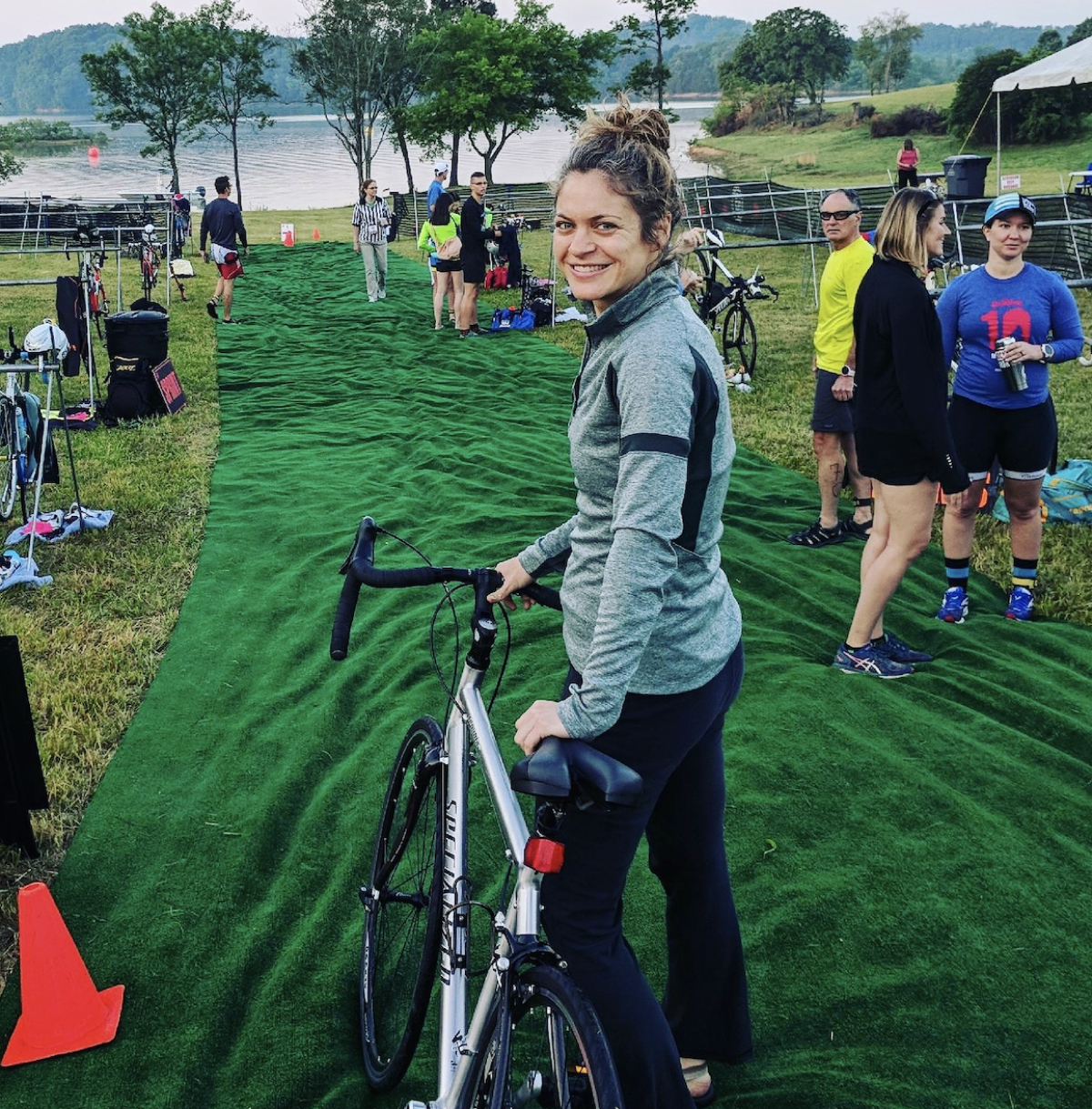 During a recent trip to the grocery store I noticed that everyone looked stone faced. The only people who were smiling and looked lively were the children skipping alongside their caretakers. It made me realize that if people would smile a little more and not look so miserable, the world could be a brighter place. After I had this thought, I began thinking of other ways that we as individuals can add more light to a seemingly dark world.
In generations past, there was no 24-hour news cycle or social media. We woke up, went to work and school, attended afternoon activities, came home, ate dinner, watched a little TV and went to bed. If we wanted to watch the news, we had to be sure to catch it at 6 p.m. or 11 p.m.
Otherwise, you had to wait until the following day to find out what was going on.
This was our norm, so we didn't think much of it. Upon reflection, it was nice to be oblivious all day and solely focus on the activities and events in our own little bubbles. Oh, how times have changed. We now live in a world of constant notifications, updates and news briefs. Many of us are on screens for a large part of the day, whether it's for work or by personal choice.
Our brains and nervous systems have not evolved as rapidly as technology, and this discord is wreaking havoc on many people's mental health. Additionally, there's nothing we can do about the availability of stimuli. It's probably only going to get worse and worse. There is, however, something we can do about our exposure to it. Further, there are some things we can easily do to offer more light into a world consumed with worry and fear.
The first action someone can take to offer more light into the world is to stop complaining. The act of complaining is one of the lowest vibrational behaviors a human can exhibit. Not only is it annoying to other people, but it decreases energy levels and doesn't accomplish anything. In fact, studies have shown that complaining impacts the brain and body. It makes you more likely to think negatively and impair your memory. According to a 1996 study at Stanford University, MRI scans show that constant complaining can lead to shrinking of the hippocampus, the region in your brain responsible for cognitive functioning. It increases cortisol and can even shorten your lifespan because optimists tend to live significantly longer than pessimists.
Secondly, change your outlook on life. Instead of focusing on all of the sad, scary or frustrating events and situations in today's world, focus on the good. We're hardwired to worry. It's an old mechanism that's meant to protect us, but since we're no longer foraging for every meal or running from lions, the adrenaline generated from worry gets stored in our bodies which exacerbates stress and negativity.
To help encourage a more positive outlook, we can do a few things to burn off this extra adrenaline. Exercise and enjoying nature are two of the best ways to metabolize adrenaline and calm the nervous system. It doesn't have to be running or cycling or swimming. Something as simple as a long walk or gardening will accomplish this. Nature is always ready to offer reprieve. Most of us stay inside a large portion of the day due to work and personal responsibilities. We must be intentional about getting outside, absorbing vitamin D and relishing in the beautiful gifts offered by Mother Earth, such as blossoming flowers, quiet hiking trails or running creeks.
Another way to offer light is to look to our young people for inspiration. Children and adolescents still know how to laugh and enjoy the simple things in life. If we allow ourselves, we can let their positive energy elevate our own. The kids in my life are full of hopes, dreams and determination. I love watching them work hard at sports and school and dream big. I also am humbled by the way they eloquently navigate this very complicated world in which we now live. They are growing up amidst pandemics, mass shootings, extreme political unrest, climate change and other very heavy matters that were off the radar when many of us were growing up.
Lastly, we need to accept our world as it is and go into each day on the offensive instead of the defensive. We can intentionally put away our phones and computers to minimize access to the stream of information and updates. Life is never going to be like it was "when we were kids." With that thought in mind, instead of missing the old days, we need to lean into the present and work hard to be a source of encouragement to those around us. That is the single best way to brighten our world.
Circling back to the beginning of this column, I encourage everyone to smile a little more. It's as if we've forgotten how to smile at a stranger. We are all one human race, after all. Despite our many differences, we are social beings who seek connection. There's a quote by Alan Ruffus that says, "Smile, your soul's watching." When we smile, we tell our soul to be grateful and that's when true change begins.
(Susanna Shetley is a writer, editor and digital media specialist with The Smoky Mountain News, Smoky Mountain Living and Mountain South Media. This email address is being protected from spambots. You need JavaScript enabled to view it..)
Leave a comment
5

comments
The two plus yrs of wearing a mask took it's toll on the smiles. Even if you did smile no one knew it, all in the name of protection which was never the case. There is a lesson here that I hope everyone learned from.

Sunday, 04/30/2023

Your ideas are excellent. The people of Ukraine are a great example of living in the face of adversity. The news has made a large portion of the population angry and fearful. Instead of smiling, we see guns. We see hate. It's unfortunate that the fake world that we live in has turned us into a country where people from other places don't want to visit.
If you see me out and about, I'll smile at you, and you can smile back! ;-)

Sunday, 04/30/2023

I think smiles disappeared when we were mandated to wear masks thru the Pandemic. You'd pass people in the aisles of a department store or grocery store and no one smiled because a mask hid your expression. I have been trying to stay in awareness that the masks are gone and to show a simple greeting to all , in the form of a smile. ?

Thursday, 04/27/2023

I read your beautiful editorial first yesterday, Susanna. THe Opinion page is always my first read, by the way.
I've noticed the same, and I'm aware that as I've aged, I've inherited the downturned corners of mouth that I recall in my beloved Aunt Juanita. So I've been making sure I'm smiling in public. You're so right.

One minor bone to pick: The first paragraph of the opinion essay mentions the usual morning family routine. It doesn't mention--understandably--the caregiver's sitting down to peruse the local newspaper after the kids are off to school, or early before they get up. Reading the dear old Birmingham Post-Herald was part of my morning routine--but that was way back when we had a daily morning newspaper and a daily afternoon paper. How I miss them.
Thank you all, Smoky Mountain News and Rumble, for keeping us connected to our communities. Everyone should read you cover to cover.

Thursday, 04/27/2023

Thank you, Susanna, well said!

Wednesday, 04/26/2023