Archived Opinion
Life without the phone? Simply unimaginable
Wednesday, April 19, 2023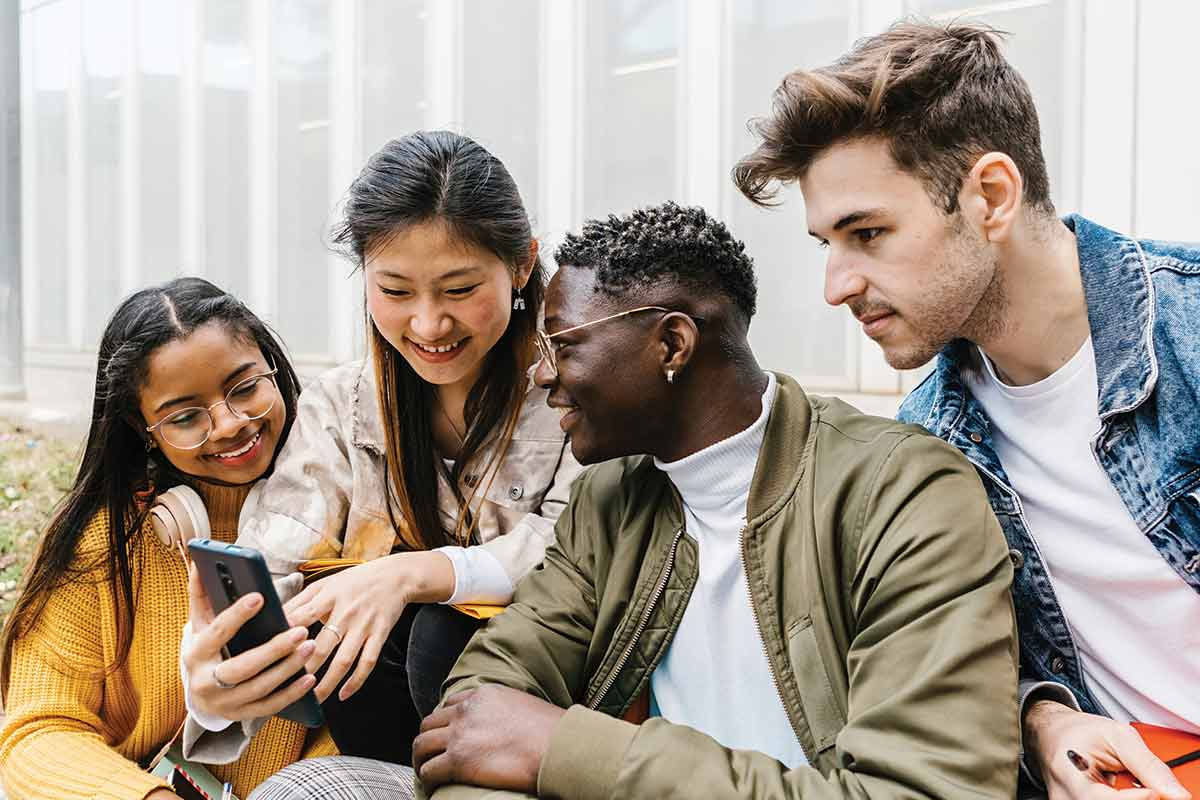 I hear tell of people, a precious few, who are not permanently tethered to their phones, people who are able to go hours at a time without being accessible or needing to access someone else. People who dare to be unavailable for a period of time, if you can imagine such a thing. Do you know anyone like that?
Some of these same people are also not on Facebook or any other form of social media. I consider such people to be intrepid non-conformists in the manner of Henry David Thoreau, who in the middle of the 19th century built a cabin on Walden Pond and retreated from society for a couple of years in search of the simple life, one of contemplation, self-reliance, and solitude.
Nearly two centuries later, people who have managed to resist what sometimes feels like the sheer inevitability of our collective participation in social media and perpetual technological "interconnectedness," are following a similar path, but they find their solitude in the stillness of technological disconnection. They do not trouble themselves over how many "likes" a photo of their eggs benedict have accumulated since this morning when they posted it on Instagram, nor do they feel somehow diminished because their friends, the Worthingtons, are touring Spain and they are not.
Now, when I talk with my grown children about "a time before cell phones," I might as well be talking about "a time before electricity" or "a time before roads." All of it is equally incomprehensible. The cell phone is just as much a part of the fabric of their daily lives as turning on the light in the bathroom at night or driving to school in the morning, not something they would give a second thought about unless the electricity is suddenly out or the road unexpectedly closed.
And then what? It is a peculiar sort of calamity. It feels a little bit thrilling, a little taste of unpredictability, but mostly it feels unsettling, a reminder of how the feeling of being in control is mostly an illusion. What happens when you are addicted to something that is both the source of and the solution to your anxiety? That is our predicament with our phones.
Last year on Christmas morning, our daughter inexplicably lost her brand new iPhone while we were opening gifts. It was there, and then it wasn't. We spent hours, and then days, and then weeks looking everywhere for it, and I do mean everywhere, retracing steps, examining every conceivable scenario, and developing wild theories until finally calling off the search and consigning the case to the category of unsolved mysteries.
The phone was never found, so she had to grit her teeth and plunder her savings for another phone, because, well, the prospect of not having a phone for more than a few days was not only untenable, but quite literally unbearable, as it is not only for most people of her generation, but most people in general these days.
"My life is in that phone," she said. Quite so. And there you have it.
I am certainly not immune. Instead of reading "Finnegan's Wake," or learning how to speak French, or practicing on my guitar, I have developed a fun little community on my Facebook page centered around the game Wordle. There must be nearly 20 of us by now, posting our Wordle scores every day and comparing strategies, celebrating our good scores and lamenting our poor ones, laughing and commiserating like friends at the barbershop. There is talk of actually getting together this summer for a meal or something, since few of these people have actually ever met in "real life."
Wordle only takes about 10 minutes out of my day, though, and I wouldn't want to give up our little ragtag community. On the other hand, over the years, I've engaged in lengthy and pointless political debates with both friends and total strangers, and, even worse, spent countless hours pondering or fuming over reader comments on various news articles, sometimes even responding, which is about as worthwhile as punching yourself in the face. Spend an hour reading people's comments on any number of topics on social media, and you'll end up wondering why you ever believed democracy was a good idea.
The key to all of this is either developing the discipline to limit yourself to a certain amount of time and a certain level and type of activity on your iPhone or iPad or laptop so that you also have time to read and learn a language and play the guitar, or else admit you have a problem, go to Walden Pond, and throw every one of your devices right in the center of it.
There is already a 12-step program for Internet and technology addicts, called ITAA. I expect attendance to grow exponentially over the next few years, as people finally figure out that there are even worse calamities than losing their phone.
Rip Van Winkle went for a walk, drank a potion, and went to sleep for 20 years. When he finally woke up, everything had changed. He could not get that time back. I wonder if social media is our potion and what we'll lament when we wake up.
(Chris Cox is a writer and teacher who lives in Haywood County. This email address is being protected from spambots. You need JavaScript enabled to view it..)
Leave a comment
2

comments
Amen! I work in Technolgy and have been tethered by pagers, big then little then big cell phones since 1993. I hate carrying a cell phone. Our friends flew from multiple places in the US to Key West in 2017 and our 1st dinner out with the 10 of us was spent looking at phones and no one talking then the bazillion pics to take of same shot with each cell phone. OK. I love the iPhone features, that is some cool stuff, but I just don't need updates every 4 seconds. I leave my cell all over the house and I am OK with it. My friends hate it. I had to get an Apple watch just so I don't have to keep my phone on me for texts only. I have basically been 24 hr on-call for 30 years and don't need it for personal life. Total hypocrite comment is...the iPhone is a really, really cool toy.

Friday, 04/21/2023

Wordle 670 3/6

⬛⬛?⬛⬛
?⬛?⬛⬛
?????

Thursday, 04/20/2023