Archived Opinion
Work together, resolve library controversy
Wednesday, April 12, 2023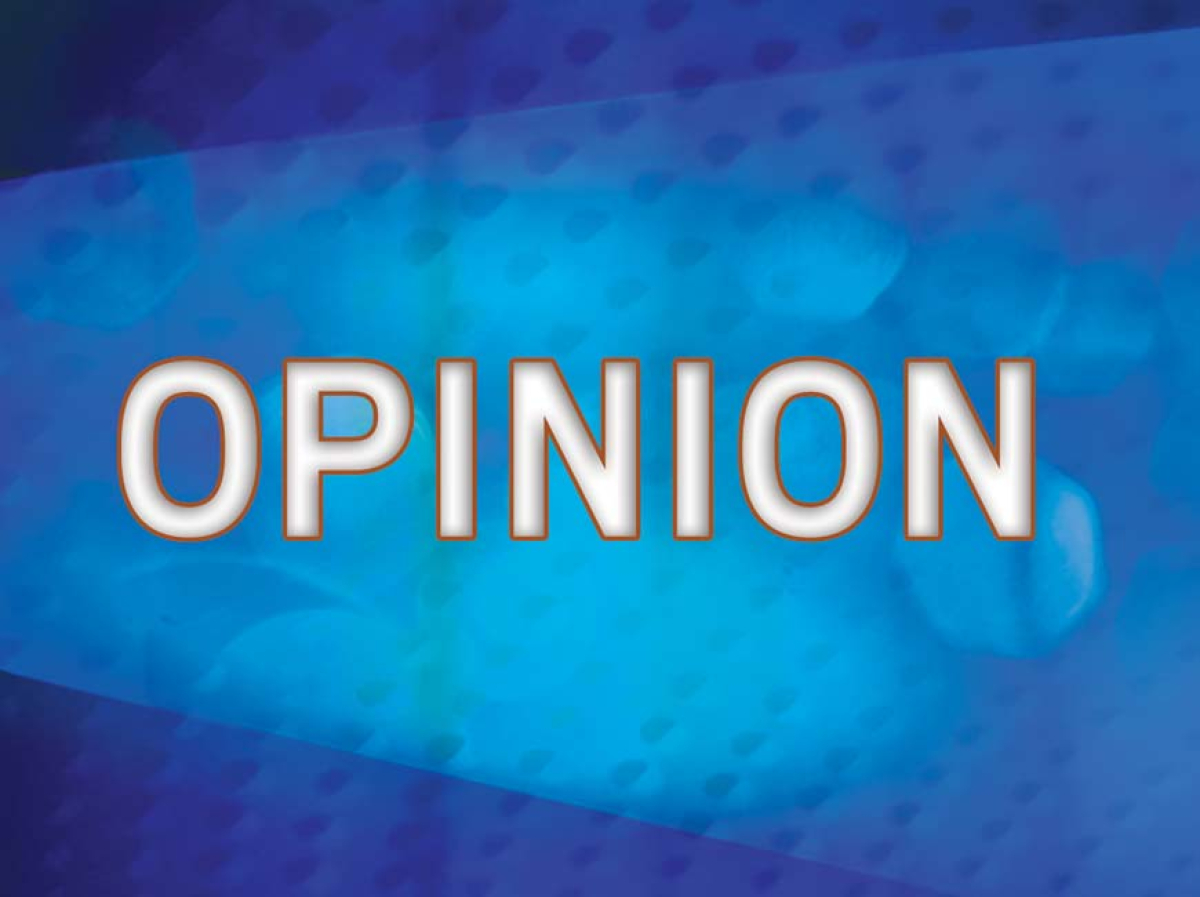 To the Editor:
I was wrong in my previous letter ("Use common sense with library controversy," April 5, SMN). The library has not been stonewalling the concerned citizens. After publication of my previous letter about our library, I spoke with the directors of the Macon and Jackson county libraries.
I learned that our Macon County librarian, Abby Hardison, had agreed to curtail the PRIDE displays in the children's section back in February. She also spent hours with some of the folks to help them buy Christian books for the library.

Further, while she provided a Request for Reconsideration to them to challenge certain books in circulation, the group has refused to return the form. Then they went on to the Macon County Commissioner meetings to complain and make spectacle, which shows that they are not serious about reasonable solutions or compromise. This alone should be grounds for the commissioners to disregard their request to withdraw from Fontana. They refuse to follow procedure, and instead prefer to escalate fear, division, and disinformation within our community.
The fact that none of this information made it in their full-page ad in the Franklin Press speaks volumes about their lack of integrity. Further, their accusations of an agenda by library staff to sexualize our children is an abject lie. It is character assassination, pure and simple.
As the librarians have explained many times to anyone who will listen, there are strict laws about materials in a public library. A single person cannot remove a book or other material, and there is a procedure that has been ignored.

Given the precedents of many court cases across this state and nation, materials that have been properly vetted cannot be easily removed, restricted or labeled based on content. One head librarian in North Carolina removed a book with the intention of de-escalating tensions in a community, only to be sued for doing so.

When libraries have been removed from consortiums and run by a county, they have all but fallen apart, even when the county spent millions of dollars to run it. More interesting is that libraries run by counties can still be sued for failing to include materials requested by their constituents.
We need to stop demonizing our professional library staff and the LGBTQ+ community. We need to ignore the disingenuous campaign to vilify our librarians and work together for solutions.

We don't need Macon County Pizza Gate conspiracies that damage and threaten real people's lives. Let the librarians do their jobs in peace, and instead try to help with the many actual needs of the residents of Macon County. Our county commissioners have their hands full with these, and I have confidence that they will follow all relevant laws regarding our library and our sacred First Amendment rights.
It seems there is a case to restrict a few books in order to keep our children safe from graphically displayed sexual acts. When in doubt, take the time, follow the instructions and allow the process to work. It just might.
Dan Kowal
Franklin

Leave a comment
4

comments
The "pornographic" books ARE in a special section, it's called the "Adult" section and it IS separate from the "Children's" section. I also invite the reader to try and find theses pornographic materials, I've never seen them and I've worked for FRL for over 10 years. Also, I agree, perhaps we should put the Bible in the pornographic section as it approves of sex outside marriage and multiple wives, i.e. Jacob and his wives, Rachel and Leah and their respective handmaids. It also talks about genocide and other horrible atrocities visited upon certain peoples because of race, religion or social status, sound familiar? Jesus himself kept company with people that society deemed unfit, lepers and prostitutes, just to name a couple. I wonder if he were to appear in modern society, still administering to the poor and unfortunates of society, how vilified would he be? Would he be recognized for the savior he is, or demonized for having an open mind and a loving heart and challenging people's mindsets or "threatening" their beliefs and viewpoints? WWJD?????

Saturday, 04/22/2023

Have either of you ever been inside any public library? What is your idea of "sexual" content? Anything that mentions sex? When exactly do you believe books that mention sex first began appearing on library shelves? Have you ever read the bible? Like Ezekiel 23:20? Should the bible be in a special section because of passages that mention parts of human nature like bodies, sex, reproduction, etc.? If you are a parent, do not let your children read anything that you believe to be inappropriate. That's how libraries operated until the "parental rights" crowd went Qanon crazy during the pandemic and started accusing teachers, medical professionals, and librarians of being evil "groomers" who are complicit in a plot to destroy the world or something. You people need to google "Tropic of Cancer" by Henry Miller and read about court case that addresses the issue that has you both up in arms over something you clearly can't understand.

Saturday, 04/15/2023

Explicit sexual material, especially of a deviant nature does not belong in libraries where young children are present.

Friday, 04/14/2023

Wow sounds to me you feel it is ok the talk bad about people. I really didn't like the tone this author used. Here are people trying to protect our kids and your worried about yourself and the people working at the library. Shouldn't both matter?. I feel if you can't keep books concerning sexual content from the library they should be put in a private room. If the library can't fix this then we should move forward on another path. I think I'd you wanted to convince somebody about Fontana libraries you should have given out some respect to get respect.

Thursday, 04/13/2023