Archived Outdoors
Celebrate spring at NOC
Wednesday, April 12, 2023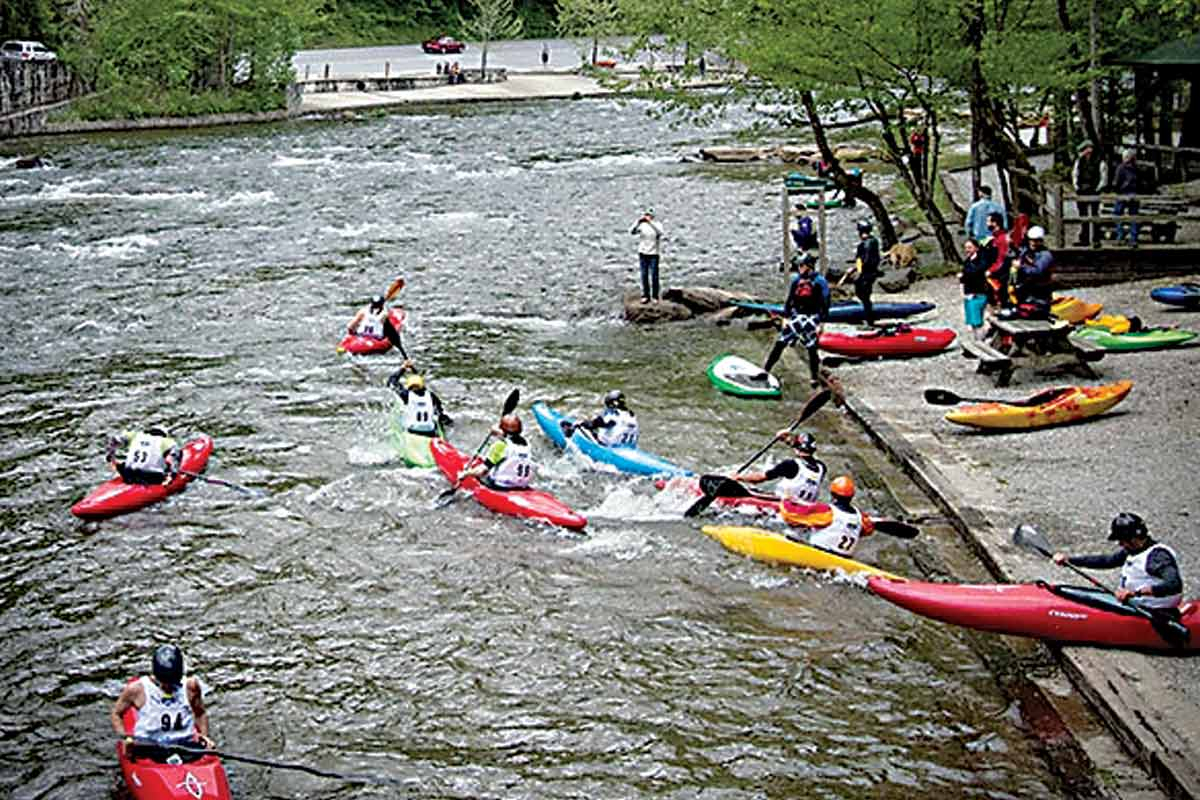 Paddlers try out kayaks at a former Spring Fling event. NOC photo
Nantahala Outdoor Center will kick off its 2023 season with the annual Spring Fling Celebration Saturday, April 22, at the NOC property in Swain County.
The day will feature an Upper Nantahala and Cascades river release, sales and deals on paddling gear and apparel, giveaways, live entertainment and boat demos.
The river release will occur 10 a.m. to 4 p.m., with kids Earth Day activities 11 a.m. to noon. Kayak demos will take place on the riverside 3-6 p.m. as Asheville Junction offers live music.
Meanwhile, Jackson Kayak will offer three clinics, to be filled on a first-come, first-served basis:
• A ladies' paddle and freestyle session will take place at 1 p.m., led by Junior World Champion Abby Holcombe and U.S. Team Member Emily Wade. The group will paddle from Surfing Rapid to the bridge, and ladies who are up for an hour of freestyle fun and instruction can continue on for on-water coaching from two of the country's best female kayakers.
• At 2 p.m. Team JK will lead a fun float and paddle down the Nantahala. Team JK will help break down the river, find each place to play and make this run a JOY lap for all who join.
• From 11 a.m. to 3 p.m., Team JK will demo Gnarvana boats on the Cascades, with all three sizes available for demo.
In addition to Jackson, Pyranha Kayaks and Dagger Kayaks will be hanging out on the NOC boats, offering a chance to try their newest boats. Chris Hipgrave, Emily Jackson and the Hargrove family will be riverside to answer questions, and experienced retail and river guides will be there to help with any safety gear and apparel needs.
To learn more, visit noc.com.