Archived Opinion
NC's repeal of handgun licensing is shameful
Wednesday, April 05, 2023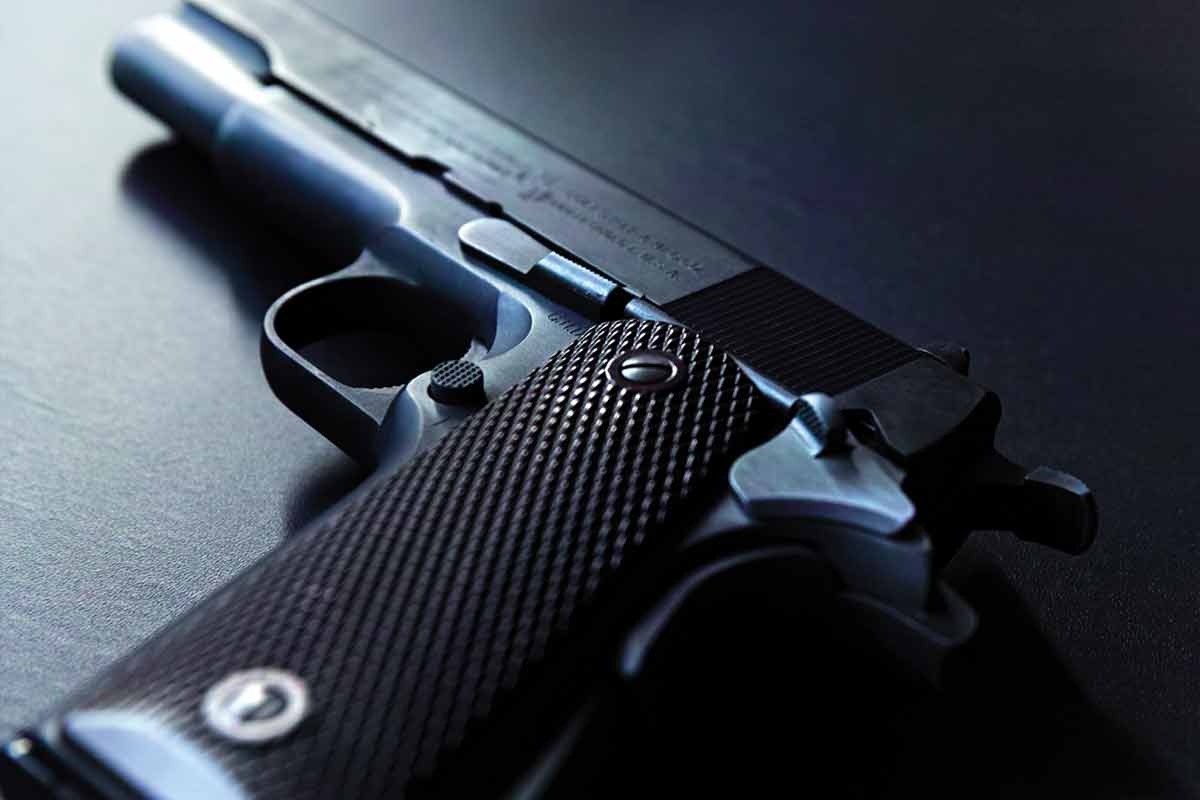 That's a tragically dubious distinction, especially since our elected leaders don't appear even vaguely interested in doing anything to combat this rising epidemic. In fact, in North Carolina lawmakers — including the GOP leadership and every rank-and-file Republican — voted last week to make it easier to acquire handguns. And a smaller group of GOP lawmakers — with Rep. Mike Clampitt, (R-Swain), leading the way — held a press conference encouraging support for tightening drunk driving laws as a way of saving children while ignoring the gun issue.
According to the Kaiser Family Foundation, gun violence — homicides, accidental deaths and suicides — killed 4,357 children in the United States in 2020. Last year, more than two-thirds of the gun deaths — 2,279 — were homicides. Suicides made up 30% of the gun deaths at 1,078.
Access to guns is a huge part of this problem. David Hemenway, a professor of health policy at Harvard and co-director of the Harvard Injury Control Research Center, told the New York Times that the proliferation of guns would likely lead to more deaths among children.
"When there are more guns around, there's more death. It's just so easy when you get in arguments, when you rob somebody — if you have a gun, it's so much easier to kill."

Which makes what North Carolina lawmakers did last week so much more appalling. With three Democrats not in the chamber for various reasons, Republicans had the votes to override Gov. Roy Cooper's veto of a bill that did away with the requirement that local sheriffs issue permits for the purchase of handguns. The measure also allows concealed permit holders to carry guns in schools that double as places of worship and launches a two-year firearm safe-storage campaign.
Buyers still must undergo a federal background check, but only if the purchase is from a federally licensed gun dealer. Gun show purchases and those made online are easy workarounds for someone wanting to avoid a federal background check.
Even before the General Assembly overrode Cooper's veto of the local licensing program, North Carolinians Against Gun Violence estimated that 22% of purchases were made without obtaining a permit. No doubt that number will soar in the coming months and years even though a 2022 poll conducted by WRAL in Raleigh found 90% of North Carolinians supported local licensing laws.
The General Assembly vote, by the way, occurred two days after a shooting at a Nashville, Tennessee, school killed three students and three adults.
Clampitt's proposal to tighten the standard for drunk driving from .08 to .05 would make North Carolina only the second state in the nation — after Utah — to endorse such a strict standard for DUIs. He said during the press conference that the bill would protect children from being needlessly harmed or killed by drunk drivers. Though there is little support for the measure, no one's arguing that lawmakers shouldn't discuss and debate alcohol laws and make changes as they deem necessary.
But when a reporter asked about tightening gun laws to protect children, those at the news conference in Raleigh — according to WRAL News — "struggled to explain why similar arguments haven't caught on with GOP lawmakers who consistently reject them from gun control advocates."

"Clampitt called the two issues 'apples and oranges' and said that he didn't want to politicize his press conference on the DWI bills. (State Insurance Commissioner Mike) Causey said the comparison between guns and alcohol might not be a fair one, but he acknowledged "some similarities," according to WRAL.
Guns are killing thousands of children a year in the U.S. and easy access is exacerbating the problem. That's not an opinion, it's fact. Once again, though, lawmakers are unwilling to craft legislation to slow this slaughter because they fear repercussions from voters, the gun lobby or both. It's shameful, but that's the world we live in.
(Scott McLeod can be reached at This email address is being protected from spambots. You need JavaScript enabled to view it..)