Archived News
Serendipity during the Lenten season
Wednesday, March 29, 2023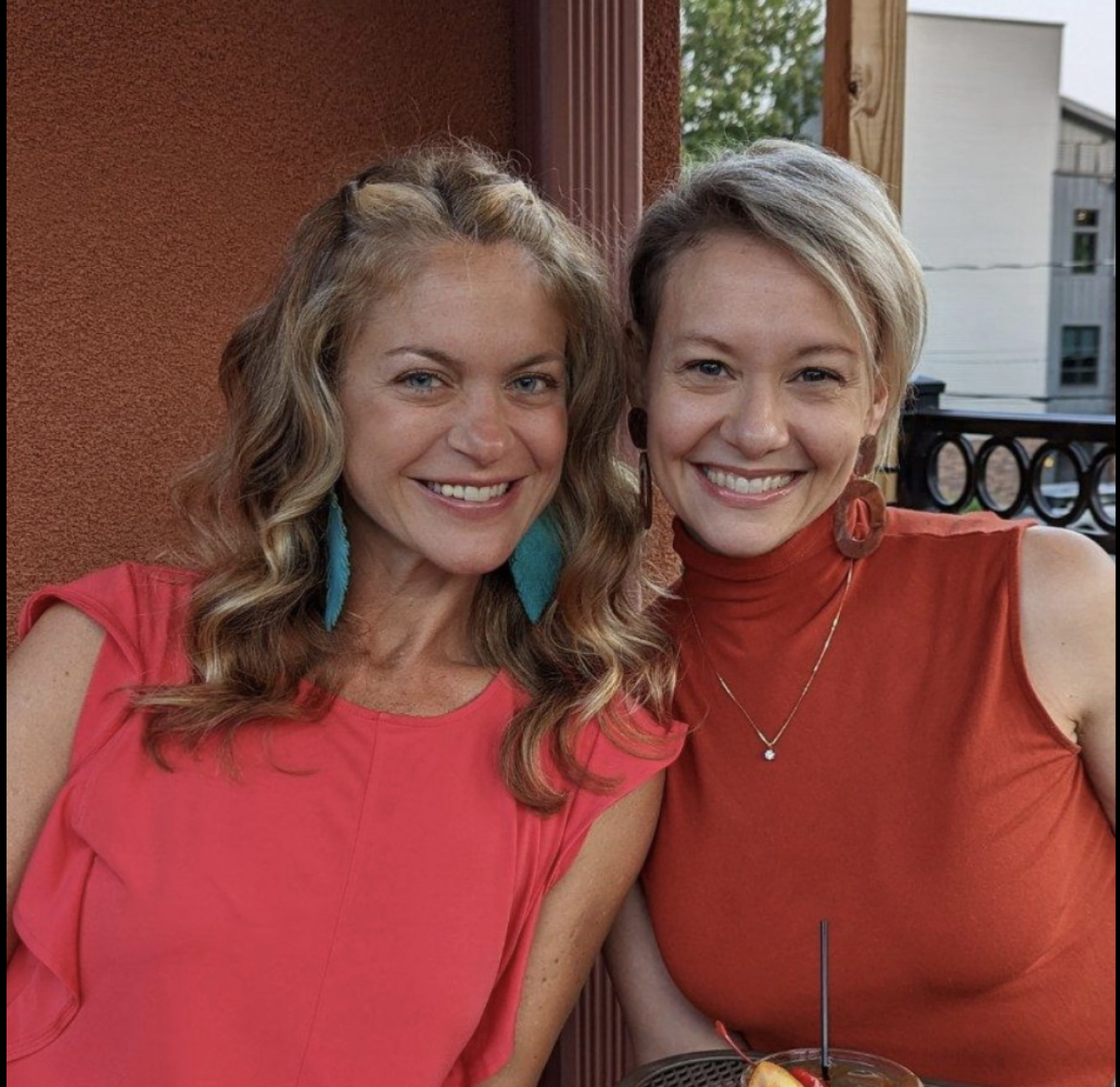 This year for Lent I took on a challenge instead of giving up something. I challenged myself to communicate more with friends and family who are not in my daily realm.
It's easy to go through life and only touch base with the people who impact our everyday routines and schedules, but once we take the time to see or talk with an old friend or someone we've lost touch with, it's refreshing and energizing. After I put my Lenten intention out into the universe, some interesting things transpired.
I've written about my friend, Lana, in a previous column after she and I went to an Elton John concert last fall. We've been best friends since seventh grade when we met at a sleepover but haven't kept in touch nearly enough through the years. Recently I had Lana as a guest on my podcast. Instead of talking about a particular topic, we simply chatted about our lives and the evolution of our friendship. The conversation was organic and authentic. My listeners really enjoyed the episode and commented how genuine it sounded, encouraging many of them to reach out to some of their best friends with whom they haven't spoken to in a while.
In another episode, I talked about the topic of curiosity. I'm a big fan of curiosity. One of my favorite quotes is from Ted Lasso when he says, "Be curious, not judgmental." During the podcast episode, I mentioned that I wanted a shirt that said "Stay Curious." About five days later, I received a package in the mail with a sky blue shirt and the words "Stay Curious" printed on the front. There was no card or indication who it was from. Then a text came through on my phone. My best friend from graduate school, Traci, who now lives outside of New York City, had listened to the episode and shipped me the shirt.
Aimee is another good friend. She went to my high school, but we really became close in our early twenties. Through marriages, divorces and raising children, we continued following one another on social media and talking briefly, but it was hard to meet up in person. Within the past couple of months, we've been texting quite a bit and are meeting for lunch this week.
On St. Patrick's Day, my dad had a bad fall and broke his neck. Luckily, there were no additional complications. He was first seen at Haywood then transferred to Mission once the fracture was revealed on an X-ray. He's been at Mission ever since and will hopefully be transitioning to a rehabilitation facility soon.
Since he was unable to manage phone calls at first, I talked on the phone with my aunt and uncle in South Carolina who I haven't spoken to in many years. I also spoke on the phone with several of his colleagues from Young Transportation where he worked for 21 years after retiring from a career in education. Even though it took time to make all these phone calls, it was nice to hear their voices, especially because they reminded me of a time in my life when my mom was still alive.
One day on the way back from visiting my dad at the hospital, I took a call from an old friend from my days as a baton twirler. The person on the other end of the line was my baton teacher's daughter. Growing up, my sister and I were at the gym many days a week practicing baton and often our weekends and summers were spent at baton competitions and camps. During these years, all the moms and daughters became very close.
A group of women from my baton world meet for lunch periodically in Asheville. Several months before my mom's passing, she and I joined the group and it was fun to reminisce on old times and catch up with everyone. That was probably in 2015. I haven't joined them for lunch since then, but I have it on the calendar to meet them this month.
I've been learning a lot over the past year about the law of attraction and putting desires into the universe. After I made the statement on Ash Wednesday that I wanted to reconnect with friends and family members, the universe stepped in and helped make that happen.
My podcast has been such a joy in my life and a catalyst for engaging with friends, new and old. In contrast, my dad's injury was not necessarily a positive, but a silver lining was that it required me to communicate with my aunt and uncle, my dad's old colleagues, and my baton friends.
In the darkness, we have to find the light. Even though it's been challenging worrying about my dad, driving back and forth to the hospital while managing work and my kids, it's also been nice to reconnect with people from my past.
I'm hopeful life will settle down soon into a more even, predictable routine, but even when it does, I plan to keep the lines of communication open and ongoing with all of these wonderful individuals. Yes, it's important to keep our eyes forward and be mindful of present moments and future plans and goals. At the same time, there's something deeply meaningful about remembering where we come from and staying connected with previous versions of ourselves, especially the versions that brought joy to our lives.
(Susanna Shetley is a writer, editor and digital media specialist. This email address is being protected from spambots. You need JavaScript enabled to view it..)