Archived News
Government, union prepare for impact of mill closing
Wednesday, March 29, 2023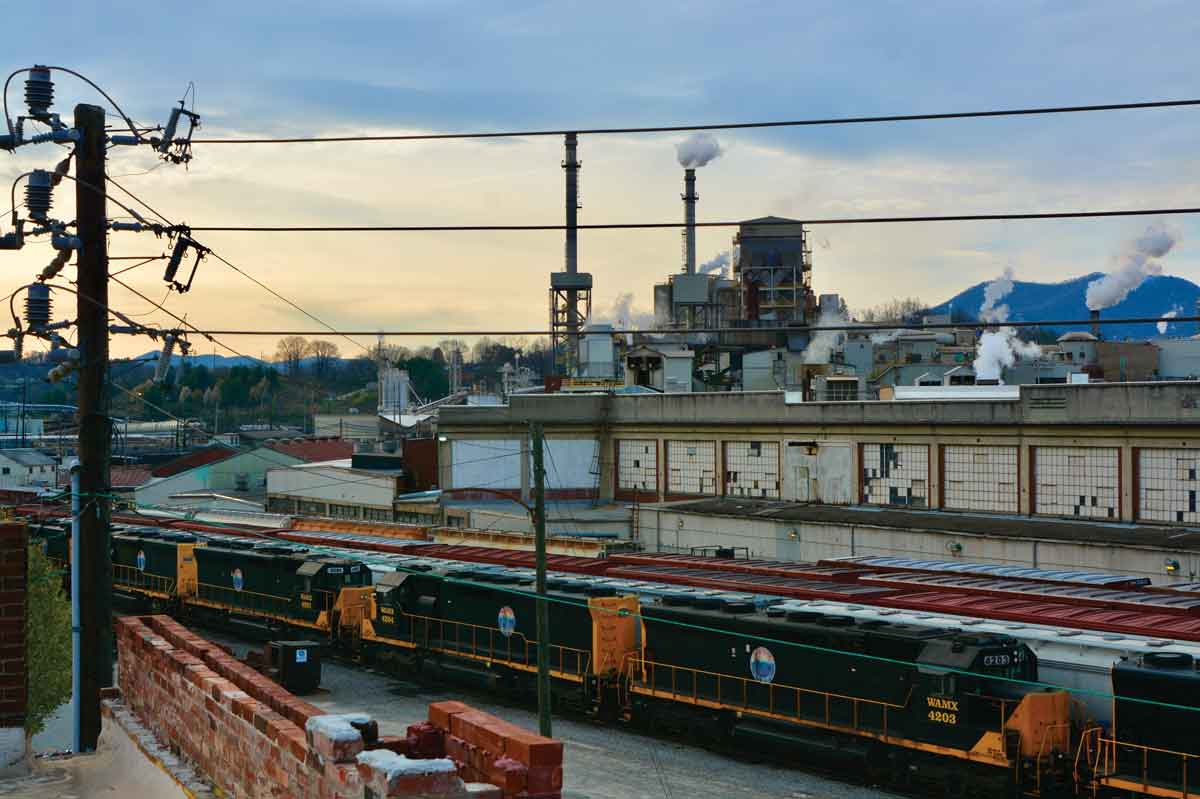 For some workers at Pactiv Evergreen's Canton paper mill, the last day of work could come as early as June 9. Cory Vaillancourt photo
The initial shock of Pactiv Evergreen's announcement that its Canton paper mill would soon cease operations hasn't quite worn off for some, but the various parties affected by the closing have begun to take actions to mitigate the impact that has only just begun.
A March 21 letter from the general manager of Pactiv Evergreen's Canton and Waynesville operations, John McCarthy, said the company would start mailing out mandated WARN notices to workers beginning on Thursday, March 23.
"The advance notice is intended to give workers and their families transition time to adjust to the prospective loss of employment, to seek and to obtain other employment, and if necessary, to enter skill training or retraining programs that would allow these workers to successfully compete in the job market," McCarthy said.
The Worker Adjustment and Retraining Notification Act of 1988 is a federal law that requires a company to provide at least 60 days' notice of mass layoffs. McCarthy's letter says the notices will be provided in advance of the 60-day window because the earliest release date for any employee will be June 9.
Employees who do not receive the notices by March 30 are asked to call the company's human resources department. The letters will contain each individual employee's last date of employment.
The union that represents most of those workers was placed under control of its Pittsburgh-based international union on March 22, stripping local officers of their titles and power.
"This is a common practice when there is a closure," said Daniel Flippo, District 9 President of the United Steelworkers Union. "It's no reflection of the officers and leadership."
Flippo told The Smoky Mountain News that the practice of administratorship ensures continuity in the union's operations when workers begin to be let go from their jobs. The move also ensures that contract rights and grievance procedures can be enforced until the very last worker leaves the mill for the final time.
The Smokey Mountain Local 507 represents the majority of the mill's estimated 1,000 workers.
Flippo said local officers would continue to help with operations for as long as possible, and that Alan Jones, a staff representative with the USW, would be heavily involved and serve as the administrator.
In the past, Jones has been involved with collective bargaining agreements, contract administration, union organization and legislative advocacy, according to a USW website. Jones was also a 2020 candidate for the North Carolina House seat currently occupied by Rep. Mark Pless (R-Haywood).
The next task, according to Flippo, is for the union to engage in effects bargaining with Pactiv Evergreen, which centers around closure responsibilities and workers' rights. Negotiations could cover anything from health care coverage to shutdown protocols to severance pay.
Troy Dills, who was president until the international union stepped in, had called for effects bargaining with Pactiv Evergreen to take place from March 28 to March 30. Dills says that hasn't changed, but the administrator now has the authority to make decisions on the timing of the negotiations.
"I'm no longer president of the local," Dills said. "I didn't want to step out of the role of president but that's the process and this is a transition."
Dills said that at the discretion of the administrator, he'll work to prevent disruption of the local's operations.
Administrators from the Town of Canton's various departments are also working to prevent disruptions, especially in the town's annual budget and in the services it provides its citizens.
Staff met with Mayor Zeb Smathers and members of the town board March 23 to begin to prepare for the financial impact of the closing, estimated by Town Manager Nick Scheuer at roughly $3 million.
"While we won't be facing those numbers this fiscal year, we need to be prepared for the future," Scheuer said in kicking off the special called budget session.
Local government units in North Carolina must pass annual budgets by July 1 each year, and the town was in the middle of an otherwise normal budget planning process when news of the mill's impending closure broke March 6.
"This is another level of heartbreak that mill closure has brought," Smathers said. "It's heartbreaking, all the ideas and things we were going to do that would help the citizens of the town just a month ago."
Real and personal property taxes are assessed on Jan. 1 of each year, so Pactiv Evergreen will still be responsible for those costs, at least through the end of this year.
The immediate concern for the town is a forthcoming decrease in water revenue, and an undetermined decrease in sales tax revenue as a result of the loss of roughly 1,000 local jobs.
Canton CFO Natalie Walker presented to aldermen and alderwomen a revised budget that included cuts offered up by heads of police, fire, recreation, streets and sanitation.
The revised budgets trimmed $220,000 from original requests.
"Even with those cuts, we think [the budget] is too high," Walker told the board as they picked through remaining requests from department heads.
Scheuer said they'd worked to eliminate as many budget items and contractual services as possible without impacting town services, and that the front office staff has begun performing mopping and cleaning services at town hall.
Smathers commended the individual departments for their "selfless" budgets, before Walker said she'd go back and reevaluate the town's annual budget, maybe have some more talks with department heads and then present the recommended budget in the next few months.
Walker hopes to find another $100,000 to $250,000 to cut.
"I'm gonna be honest with y'all, I have been dreading this moment," said Smathers, who added that he was looking for ways to help Canton without sacrificing the town's safety, or its soul.
On that note, Smathers mentioned that staff was still working to fund the all-abilities playground planned for Recreation Park, and that the town's popular "Pickin' in the Park" series would be fully funded.