Archived News
Pattillo settles into new role as Bryson City town manager
Wednesday, March 29, 2023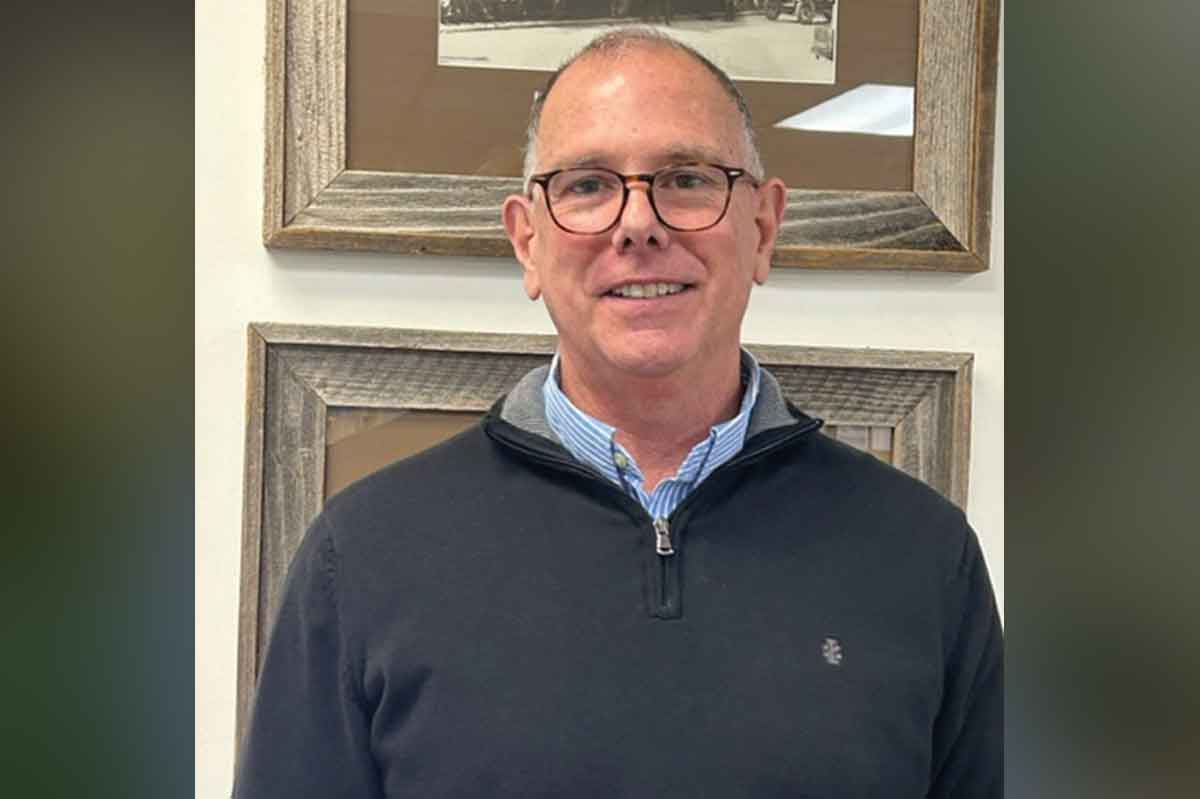 Sam Pattillo has been on the job for over month now, and while he said there's a steep learning curve, he also feels like he's settling into the new gig. Donated photo
Sam Pattillo has been in leadership roles for some time now, but his latest move to become Bryson City's town manager is a step in a whole new direction.
Pattillo took over for Regina Mathis in February after she announced she was leaving in January to take a job with the League of Municipalities, and although he admitted there's a lot to learn, he feels as though he's settling into the new gig.
Pattillo, a Swain County native, previously worked in the county's education system and was superintendent from 2013-2017. In addition, he'd previously taught or served as principal at several schools and was the high school football coach. He'd also worked extensively in the past with Mathis, the former town manager who also spent her career with Swain County Schools. Now he'll work with her again in her new role. Pattillo said he is grateful that she turned over a soundly operating town office.
"First of all, Regina did a great job," Pattillo said. "We really focused on a good transition. We felt that was the most important thing, including taking the strategic goals the board has in place and continuing with that. So far, I feel like that piece has gone very well and the board and the mayor have been supportive."
Pattillo believes there are some parallels between working in the education system and public administration. One is simply a matter of leadership style, and that's something that typically translates well anywhere you go.
"I think you have to manage by your personality," he said. "I think everybody's personalities are a little different. It's the relationship with the people you work around and also your relationships with people who you serve. This is a position of servitude; you're here to try and help people and to have an organization that is very helpful to business people, the contractors that are coming in and the residents."
Pattillo added that as both an educator and a town manager you have to wear a lot of hats and be knowledgeable about a wide range of things.
"A lot of times, public educators experience a lot of different things and have a lot of different roles," he said. "But still, the learning curve for me is very steep right now. Fortunately, I've been so impressed with this organization and what they're accomplishing and how they're progressing."
Pattillo also pointed out a few key differences between school and town administration, especially when it comes to budgeting. Whereas the school's budget is set and earmarked from the get-go, with the town, so much of what must be done requires healthy tax revenue, as well as seeking out other sources of financing.
"Grants are important for this town, as well as many towns across North Carolina," Pattillo said. "We're currently working on a lot of different projects. I think, our board and our mayor have been very progressive in thinking about infrastructure, with growth — not only the wastewater treatment plant, but also just infrastructure with sewer and water."
Like other towns in the region and across the country, there's plenty of aging infrastructure that needs to be replaced. It's been well reported that Bryson City has been working on increasing the capacity of its wastewater treatment plant, but many of the issues are caused by an influx of water entering the system during heavy rain events, which can lead to the plant nearing its capacity. This is due to aging pipes that cause leaks — leaks that can often be tough to detect.
One step to address those problems has been the town's hiring of an engineer.
"That was a big investment," Pattillo said. "But I think it was a very wise decision because of the things that they are wanting to do and moving forward. And he has knowledge of our town and has a lot experience working with grants and developing plans to improve infrastructure."
This focus on infrastructure is important, not only as the town and surrounding areas grow, but particularly during seasons that generate the most tourism traffic. Pattillo said there are three "major" projects on the way that will involve going underneath roads and sidewalks to get to certain runs of pipe, adding that town staff are currently working on scheduling those in a manner to ensure efficiency and minimal disruption.
"That's always hard to try to juggle everything with that because you're on a schedule with the grant," Pattillo said. "But you also have to try to schedule when the Department of Transportation is paving anyway. You try not to dig up something that has just been completed and paved over."
Like other rural areas of Western North Carolina, getting residents high-speed internet is a priority for Swain County and Bryson City. Pattillo believes the best way to do that is the use of fiber-optic cables. Although that can be difficult since they're expensive to install and may only serve small pockets of people in certain areas, he said it's necessary to ensure everyone is on a level playing field, especially kids who may need that utility to do schoolwork.
"You need connectivity," Pattillo said. "Fiber directly into schools and directly into residences is connectivity, because you're able to compete with folks in The Triangle area."