Archived News
Something better: Billingsley to headline Salvage Station
Wednesday, March 22, 2023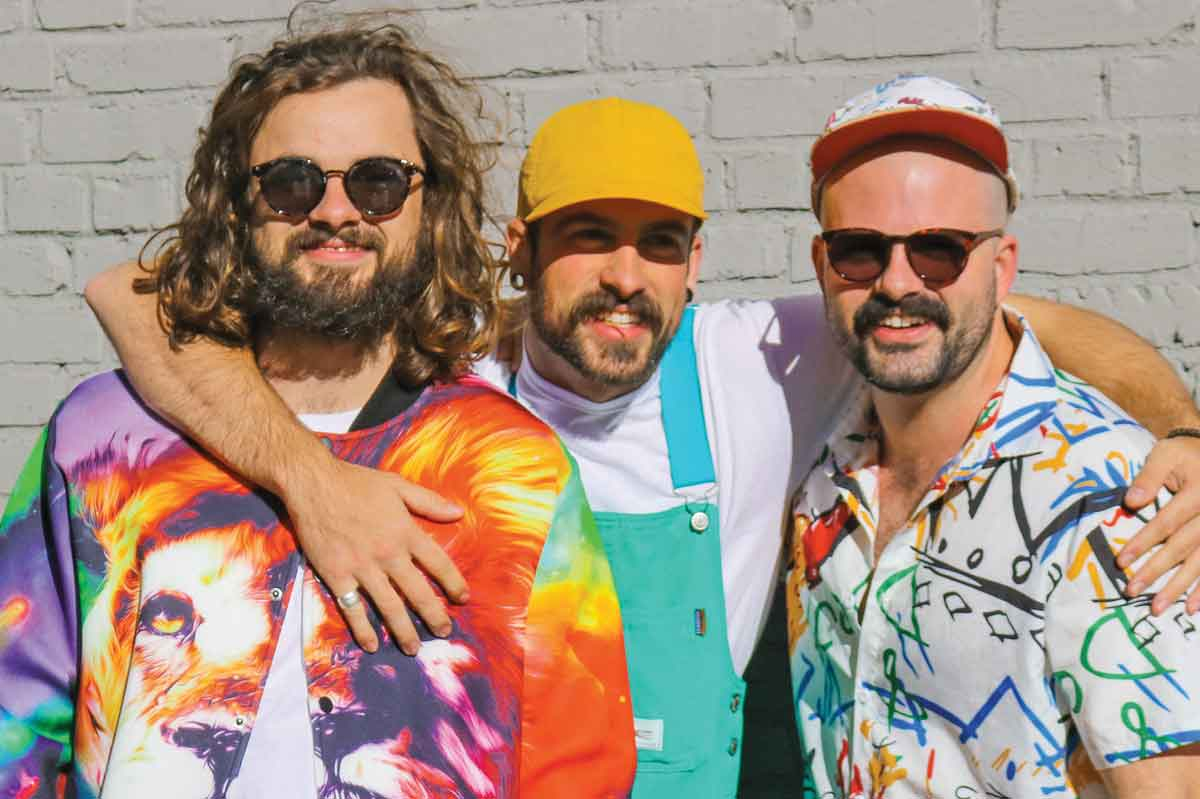 Regional rock act Billingsley will play Asheville on March 26. (Donated photo)
In the sacred realm that is rock-n-roll music, the formation of the power trio remains iconic. On paper, it's a straightforward setup of electric guitar, bass, and drums. But, in method, it conjures an immortal, melodic triangle of intricate sound and improvisation possibility.
Simply put, the space between the musicians in a rock trio is what opens up the sonic textures and subtle tones. In a power triangle, you can't hide behind others onstage or in the studio. You're purposely vulnerable, which is, in essence, the beauty of the entire operation — vulnerability equals progress and discover.
And for rock trio Billingsley, the siblings — Wilson, Grant and Bennett — have built quite a following around its native Hendersonville, Asheville and greater Western North Carolina since its formation in 2016. With a keen focus on rock, soul and pop sensibilities, the real prowess and talent within the ensemble lies amid the intricate musicianship of the Billingsley brothers.
Smoky Mountain News: With the band being all brothers, how did y'all first get into music, let alone become a group?
Wilson Billingsley: Our dad is a musician and songwriter. He basically just stuck us on instruments one day when we were kids and said, "Have at it." It was a pretty organic thing from the jump. I think he waited until Bennett, the youngest, was in kindergarten, but then handed all of us instruments.
Six months later, we did the talent show at our elementary school. I think that was our "first big gig," the Etowah Elementary school gymnasium. From there, and for the next several years, we basically built up our chops playing at church, mostly with dad. The thing about playing in church was that it taught you how to be in front of lots of people.
[In church], you kind of squash the stage fright thing pretty quick when you play in front of several hundred people every few weeks for most of middle and high school. You get your playing to be pretty consistent, too, because you don't want to screw up one of God's songs, especially in His own house.
We just finished off four new tunes at Giraffe Studios in Hendersonville, run by our good pal Andy Bishop. The hopes for the new music is always the same — we want folks to listen to the music and enjoy it. It sounds cliché, but the point of making music is connection. We write songs and music that we enjoy, and that means something to us. And if one of our tunes hits you in the right spot, makes you feel something or validates something that you're already feeling — that's the magic.
SMN: In an uncertain era of the music industry, what is it that keeps you going and inspired to push ahead and overcome the tough challenges of being a musical act that records and performs in the digital age?
WB: We really have a lot of fun doing this. It's just a great outlet, and weirdly feels like something we're "meant to be doing." No matter the emotion, good, bad, or in between, writing and playing music connects to all of that. You can transmute life experiences and emotion into an art form that you then go out and share with people, and that's pretty special. You never know who's going to relate to what, and so there's always an element of mystery and surprise.
I think it also helps a lot that we're brothers. There's a certain accountability there that underlies everything, where we have a level of trust in each other, and a bond formed over a lifetime of shared experience. And there's a musical intuition that takes the wheel in a live environment.
In the breakdown of any given song, a quick glance and head nod will let someone know to keep it rolling on this section of the tune. If we hit a "sweet spot" in groove, we can stretch it out and build it into something brand new that we haven't played before. Some songs will only sound a certain way once — where there's a strong level of trust, there's also lots of freedom to improvise.
SMN: Why the guitar? What is it about that instrument that you can express yourself and communicate with others compared to other instruments and artistic realms?
WB: I just feel at home on the instrument. I'm a total guitar nerd. I love playing it, love listening to others play it. One of my favorite things is to discover guys just doing wild stuff on the instrument. When I hear some nut ripping a guitar solo that's way out of my league, I get all excited and want to go play.
And I call it playing, not practicing. But, that's just me. The instrument really lends itself to an unlimited set of possibilities, and the string bending thing is just so much fun. Want to get a pianist mad? Ask'em to bend a C up to a C sharp during a blues shuffle in G — you can't.
Want to go?
Rock/jam ensemble Billingsley will host its "Spring Break Party" with indie-soul act Hustle Souls at 8 p.m. Sunday, March 26, at the Salvage Station in Asheville.
General admission tickets are $10 in advance, $12 day-of-show. Ages 18 and over. Doors open at 7 p.m. Free onsite parking.
For more information and/or to purchase tickets, click on salvagestation.com/events. To learn about Billingsley, go to billingsleyrocks.com.