Archived News
Canton to host 5K Saturday; proceeds to go toward all-abilities playground equipment
Wednesday, March 22, 2023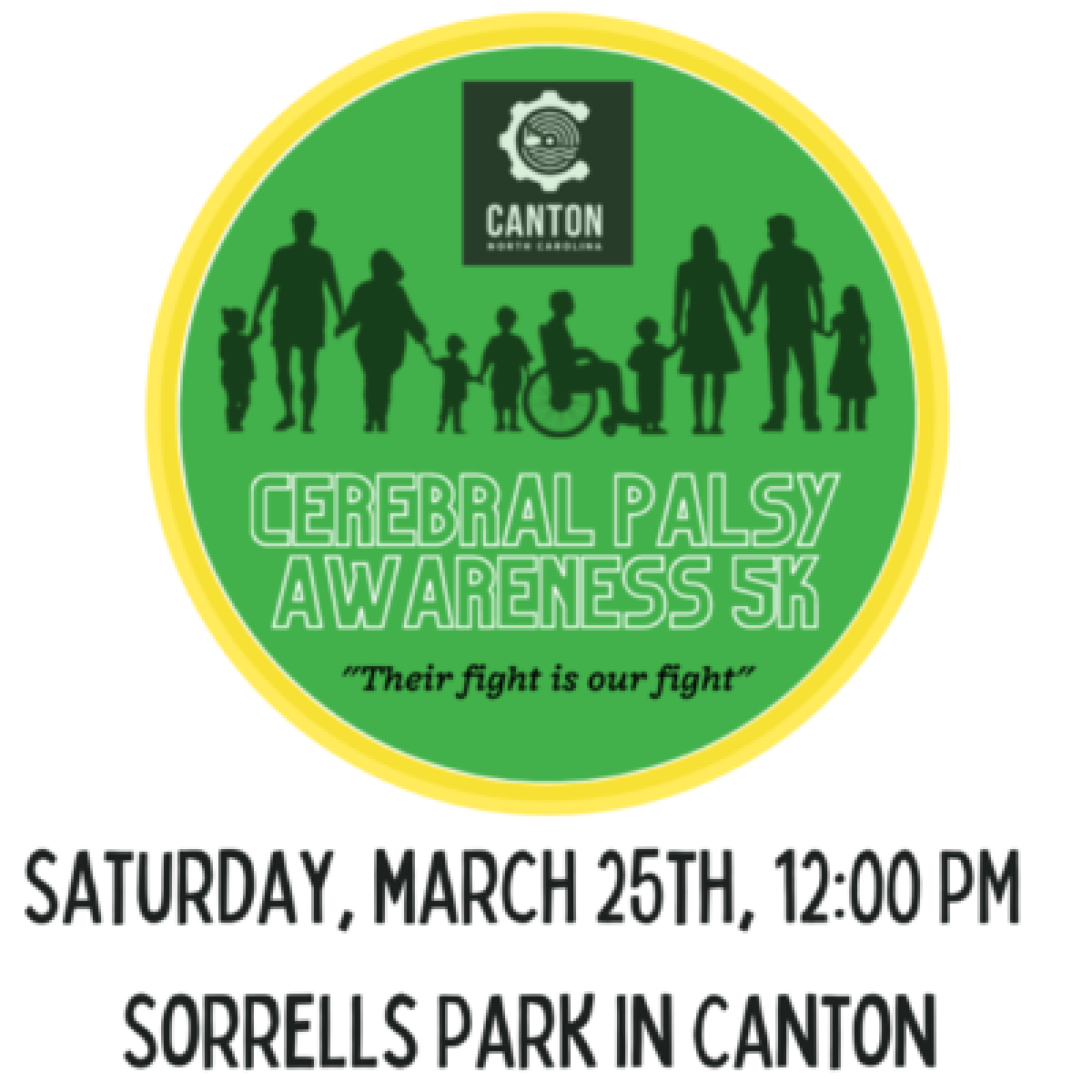 The Luc Gibson Foundation and the Town of Canton are hosting the Inaugural Cerebral Palsy 5K this Saturday, March 25 at Sorrells Park.
All funds will be used to support the purchase of all-abilities playground equipment in the area.
Family fun and food trucks will be open starting at 11 a.m. and will include face painting, therapy dogs and information about resources in our area. The competitive and non-competitive 5K will begin at noon.
The 5K route will begin at Sorrells Park, include two laps around the Canton Rec Park area and conclude at Sorrells Park. It is handicapped and stroller accessible.

"We are excited to see our town come together to celebrate and honor different abilities, as well as raise awareness and funds for an important need in our community," said race organizer Tenisea Higgins. "We hope that our event will continue to have a positive impact for years to come, and hope that it will become an annual event. That will only happen if we have a successful inaugural event. I would encourage all our community to rally around this cause, because it will touch so many lives."