Archived Reading Room
Anne Tyler gives us another never-ending song
Wednesday, March 15, 2023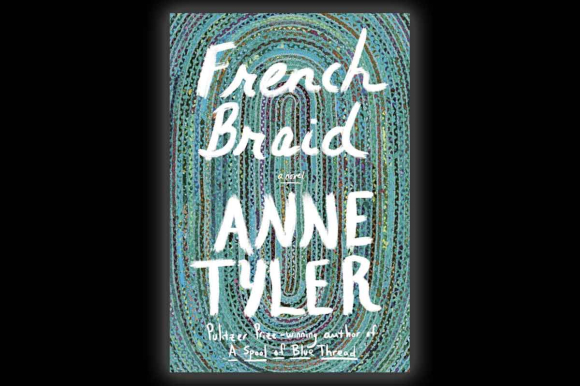 It's always nice when the good things just keep coming.
Born in 1941, Anne Tyler grew up in North Carolina, graduated at the age of 19 from Duke University in Russian literature, studied at Columbia, and returned to Duke, where she married Taghi Modarassi, a resident in child psychiatry. Her first novel, "If Morning Ever Comes," appeared in 1964. Soon afterwards, the couple moved to Baltimore, where Tyler has since lived and which is the setting for most of her fiction, including her 1989 Pulitzer Prize-winner, "Breathing Lessons."
About 40 years ago, I read my first Anne Tyler novel, and estimate that I have since read a dozen more. Her stories left their mark on me. Books like "The Accidental Tourist" and "Dinner at the Homesick Restaurant" showed me that ordinary human beings were far more eccentric than I'd realized. In my favorite of her books, "Saint Maybe," she taught me some lessons about faith and forgiveness that I really needed at the time, and which have stuck with me for three decades.
And now, age 80, Anne Tyler has brought all of us yet another gift in print, "French Braid" (Alfred A. Knopf, 2022, 256 pages).
Needing a copy of Shakespeare's "The Taming of the Shrew," I headed for the public library. One book led to another, and I found Tyler's "Vinegar Girl: The Taming of the Shrew Retold.' Sitting alongside it was "French Braid," which I'd never heard of and which stunned me a bit, as I wasn't aware that Tyler was still writing.
Back home, I reread "Vinegar Girl," to which I'd given a nod several years ago in The Smoky Mountain News, and found myself as delighted by this tale of Kate Battista as I was when I first met her. Kate's an unhappy, bookish, and short-tempered woman in her late twenties, caring for her scientist-father and her teenage sister. When her father's brilliant lab assistant, Pyotr, is due to be deported — his visa has expired — her father cooks up a plan to have Kate marry Pyotr and so keep him in the country.
Here's an entertaining story with all the Tyler touches: humor, pathos, and men and women making their way through difficulties and relationships. The book brought many smiles, and Kate's impassioned speech at the end regarding men — it's highly complementary, guys, so no fears — made me want to stand up and cheer.
Though "French Braid" tells a very different story, all the elements that characterize Tyler's fiction are present. Beginning way back in 1959, we join the Garretts, Mercy, her husband Robin, and their three children — Alice, Lily, and David — and follow them up to the present. By the time "French Braid" closes, Mercy and Robin's children are themselves grandparents, different from one another but still bound together by family ties.
Perhaps the character who changes most is Mercy. When we meet her, though she never gives up the painting she loves, she is first and foremost a mother and a wife. Once the three children have flown the nest, however, she rents a studio not only for her work, but as a place to live, gradually moving most of her personal belongings out of the house and into the studio. She and Robin remain married, and she seems to feel an offhanded affection for her husband, but she wants a different life for herself. "Sometimes people live first one life and then another life," she says at one point to her granddaughter. "First a family life and then later a whole other kind of life. That's what I'm doing."
This transition becomes permanent. Her relationship with Robin grows so distant that when he throws a surprise party for their golden anniversary, inviting their children and grandchildren, Mercy has to ask the cause of the celebration. Meanwhile, some of us will have questions of our own. Who's paying Mercy's bills all these years while she lives in her studio, works at her painting, and eventually finds a small market painting pictures of clients' homes? Wouldn't that be Robin? What might her children, and we as readers, have thought had it been Robin who abandoned his home and his marriage? And why is Mercy unable to live a dual life from home, a painter by day and a wife by night, so to speak?
These inquiries as well as the twists and turns taken by the Garrett children — we're never quite sure why, for example, David marries a woman so much older than himself, so different from him and his sisters — are never fully explained and give us much to ponder, which is, perhaps, Tyler's intention.
At the end of "French Braid," David and his wife Greta are visited for a while during COVID by their son Nicholas and their grandson, Benny, who serenades his grandparents with "one of those eternal loop songs:"
This is the song that never ends,
Yes, it goes on and on, my friends,
Some people started singing it not know what it was,
And they'll continues singing it forever just because….
Perhaps this is the underlying message in all of Anne Tyler's stories and novels, that we're all part of a song, which we started singing at birth without really knowing the tune or even that we were singing, and that though we each sing our own song, as did Mercy, we're accompanied by a chorus of those we love and cherish.
(Jeff Minick reviews books and has written four of his own: two novels, "Amanda Bell" and "Dust On Their Wings," and two works of nonfiction, "Learning As I Go" and "Movies Make the Man." This email address is being protected from spambots. You need JavaScript enabled to view it.)