Archived Arts & Entertainment
'And we could all together': A conversation with Lyle Lovett
Tuesday, February 28, 2023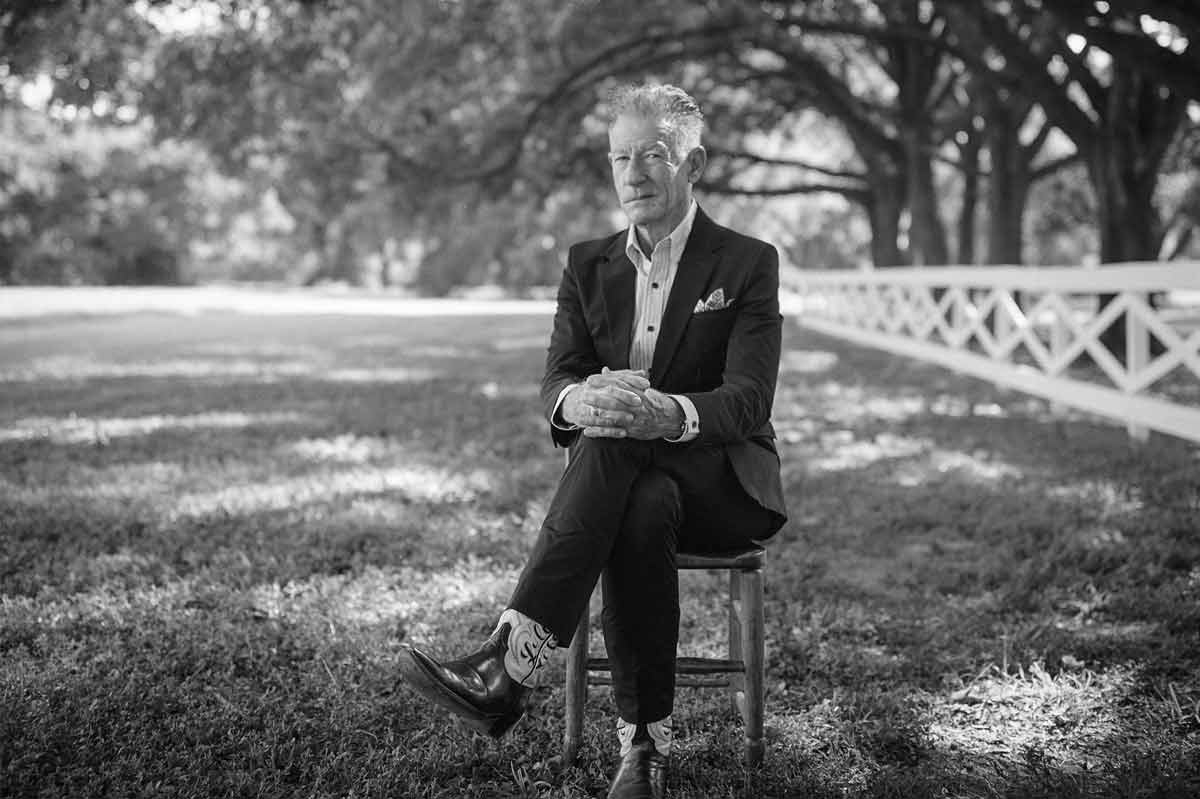 Lyle Lovett. (Michael Wilson photo)
From humble beginnings as a teenage singer-songwriter in his native Texas to gracing some of the most iconic stages the world over, Lyle Lovett remains a true American musical treasure.
At 65, the beloved Grammy-winning musician still stands proudly at the crossroads of Americana, country and folk music. And more so with a deep, unrelenting sense of curiosity and collaboration, this childlike wonder of discovery and destiny emanating from his heart and soul.
In conversation, Lovett is keenly introspective, where's it more about gratitude and appreciation of being in "the now" than anything else. It's about not focusing on the past or worrying about the future, but to be present, and also to realize how everything is all one moment, anyhow — that place where the real intrinsic beauty of the universe resides.
Smoky Mountain News: Sonically, or perhaps artistically, where are you right now? What's the landscape look like?
Lyle Lovett: You know, I still enjoy playing. The record ["12th of June"] came out in [2022], and we're still playing songs from the album, as well as songs from my past. I mean, artistically, it's all been one kind of through line. Everything's been connected. So, my process continues to be what it's always been — I play live and I make up stuff along the way.
SMN: I guess with any kind of artistic endeavor, in the back of your mind you're like, "What does this all add up to?" But, then you realize that it's just all one thing, anyways.
LL: Well, that's a great way to say it. It's kind of all one thing. It's not a matter of starting or stopping, ever. It's a matter of keeping going. Everything is connected, everything inspires everything else. It's not, "I'm going to sit down and write for my next album." Your life goes on, your personal life and professional life.
Everything is connected. You're not just able to stop one thing and start something else. For my career and personal life, everything has happened at the same time — you just kind of keep those files open all the time.
SMN: If you're caught up with thinking about the next step, you're never going to be satisfied — you're never going to enjoy where you are.
LL: You're saying all the things that I think. [Laughs]. It's so important to appreciate where you are, to live every day — the right now is all we have. You can't look past anything, you can't think about the results. When you're trying to do good work, you can't imagine an impact. You just have to think about your work — the impact will take care of itself. The impact will be whatever it is, but the work is what's important.
At my age, I don't have ambition, in terms of the music business. My motivation really comes from just wanting to do a good job in my little corner of the music business. I want to serve the audience that I have and do good work — anything beyond that is a bonus, really.
SMN: To that, I would surmise you're someone that's always harnessed and held gratitude throughout all of this.
LL: Well, there are people who work for a living, who do jobs that they're not thrilled with, people who look forward to the end of the day and to vacation time. I'm fortunate that my job — if you want to call it a job — is engaging in something I just love to do, and would do anyway. I want to play music with my friends, whether I were able to do it onstage in front of an audience or not.
When I started playing in 1976, I was 18 years old. I thought it a summer job. A high school buddy of mine and I got a gig at a local restaurant, not far from where we grew up, called The Mariner [in Houston, Texas]. It was a steak and seafood restaurant that had live entertainment in the bar as people waited for their tables.
And we played [The Mariner] just a couple nights a week because their regular guy wanted an extra couple of nights a week off that summer to be with his family. So, we were kind of the fill-in band. And, I really thought at the time, "Well, this is a cool summer job."
But, somehow or another, I just didn't stop when I went back to school that fall. I started figuring out how to book myself, figuring out play up in College Station [while attending Texas A&M].
I just never stopped playing. I was 18 years old, and I would have never imagined that this would become my whole life. It's a great feeling to be able to do something you love to do, and to be blessed to be able to sustain it.
Early in my career, journalists would ask, "What does success mean to you?" Well, my answer today is that same as it was then — [success is] being able to do what you love to do, the way you want to do it, and being able to keep doing it.
Want to go?
Acclaimed Americana/country singer-songwriter Lyle Lovett & His Acoustic Group will perform at 7:30 p.m. Saturday, March 4, at the Smoky Mountain Center for the Performing Arts in Franklin.
Tickets start at $38, with priority seating available. smokymountainarts.com or 866.273.4615.