Archived News
Hung jury leads to mistrial in police-involved wrongful death case
Thursday, February 16, 2023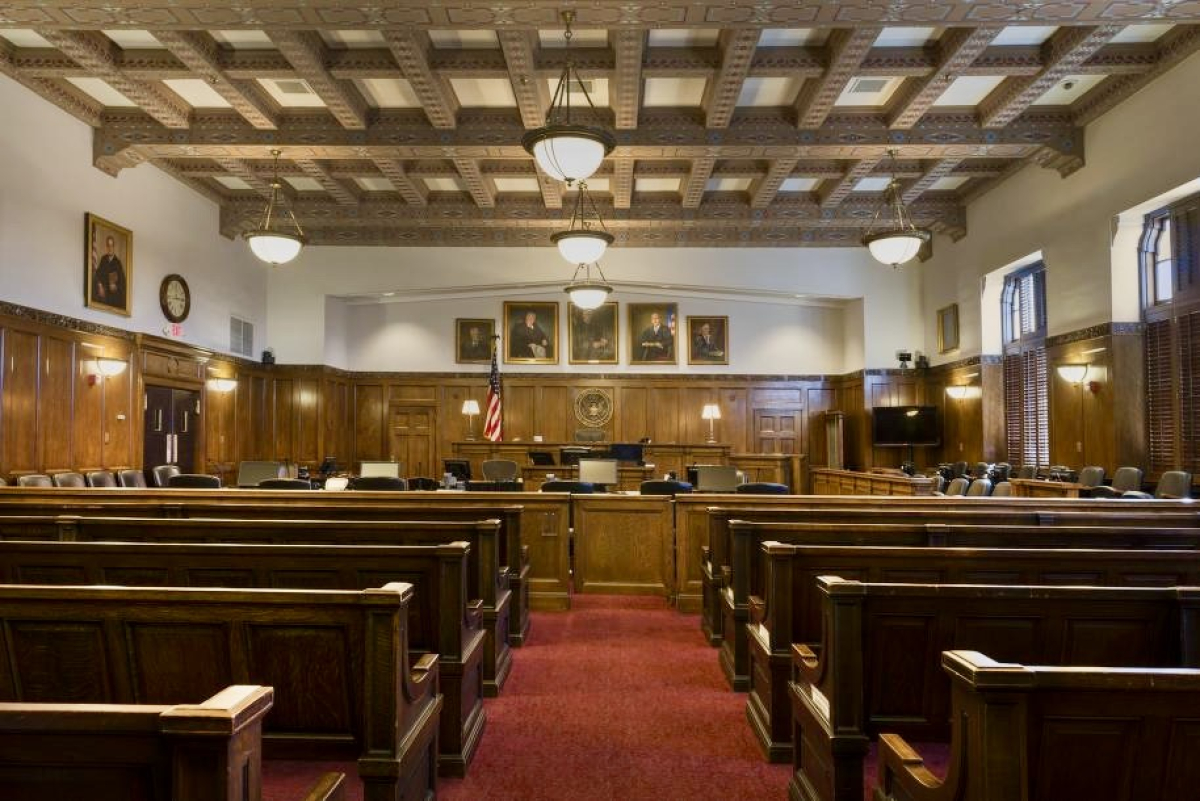 The case of Knibbs vs. Momphard was tried in the Asheville Federal Courthouse.
Library of Congress photo
After a seven-day trial and several hours of jury deliberations, the U.S. District Court for the Western District of North Carolina failed to return a verdict in the case of a Macon County Sheriff's Deputy who shot and killed a Macon County man nearly five years ago.
Scott Knibbs died at his home in April, 2018, after an encounter with Deputy Anthony Momphard. Because of her political connection to Macon County Sheriff Robbie Holland, District Attorney Ashley Welch passed the case along to Greg Newman, then a district attorney in Henderson County. Newman determined Momphard's actions didn't meet the standard to be charged criminally.
Knibbs' widow, Melissa, subsequently filed a civil suit against Momphard claiming he'd violated her husband's civil rights.
In 2020, U.S. District Judge Max O. Cogburn, Jr. granted Momphard's motion for summary judgement after determining Momphard was entitled to qualified immunity. Qualified immunity protects law enforcement officers from liability unless it can be clearly established that the officer violated a constitutional right.
"What happens in these cases is that the plaintiff almost always loses because of qualified immunity," Waynesville attorney Mark Melrose, representing Knibbs, told The Smoky Mountain News in 2022.
Melrose appealed, and the Fourth Circuit Court of Appeals reversed parts of the judgment, essentially determining that Momphard didn't actually meet the standard for qualified immunity and sent the case back to Cogburn's court for trial. That trial began Monday, Feb. 6, and closing arguments were delivered the afternoon of Wednesday, Feb. 15.
Jurors began their deliberations shortly thereafter and continued into Feb. 16; however, they failed to reach a verdict and informed Cogburn that they were deadlocked. Cogburn ruled a mistrial and informed the attorneys for each side that another trial would be scheduled.
SMN News Editor Kyle Perrotti has been covering the trial, and contributed to this report. Look for Perrotti's detailed coverage of the trial and its consequences in the next issue of The Smoky Mountain News, online and on newsstands on Wednesday, Feb. 22.