Archived News
Know before you go: cemetery etiquette
Wednesday, February 01, 2023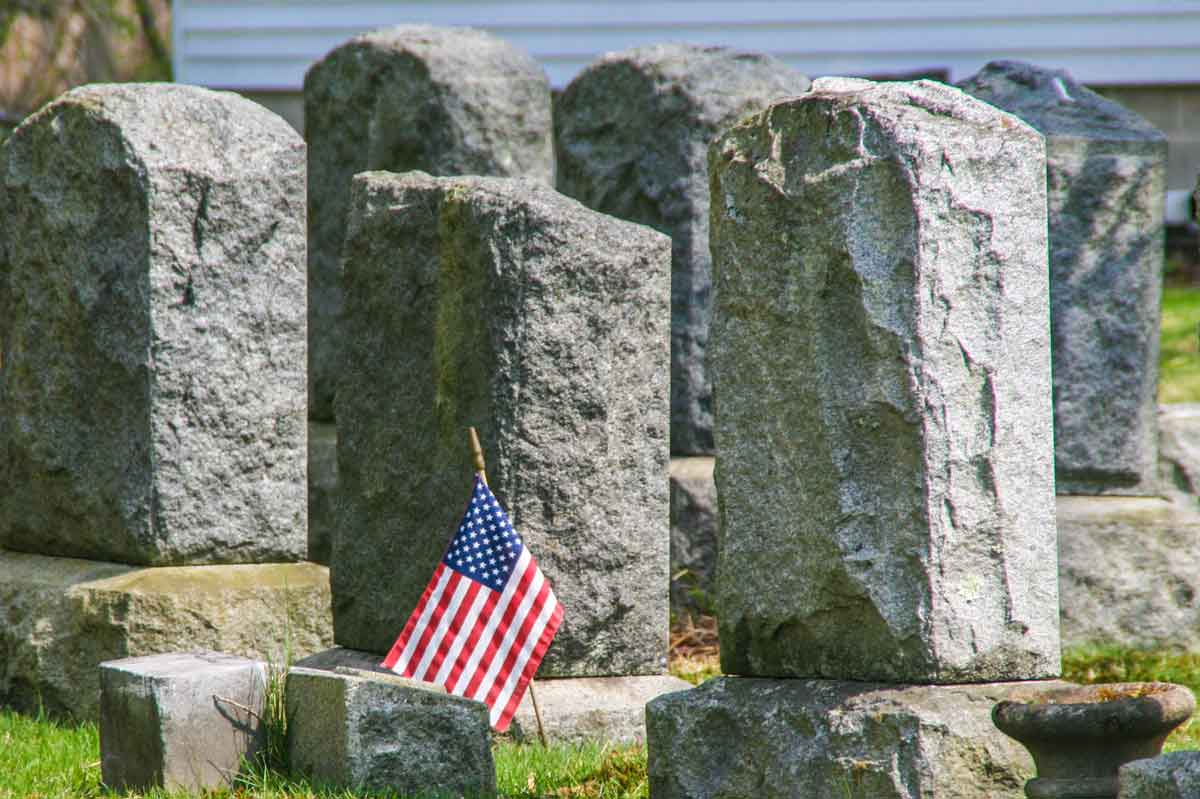 Maintaining a dignified and beautiful resting place for departed loved ones is no easy task. It is important to have and enforce rules to preserve the historic value of Green Hill Cemetery and others. The customary code of polite behavior deserves repeating, especially considering the recent events at Green Hill Cemetery. In that spirit, here are the top five rules of cemetery etiquette.
Driving
Historic cemeteries have narrow roadways, and Green Hill is no exception. Expect that you must give the right of way to another vehicle. Some graves are located on the edge of the road, so it is important to observe your speed and be aware when parking. Never drive on the cemetery grass. Parking on the grass is never appropriate and is disrespectful to the dead and their families. Using the cemetery as a cut-through or common thoroughfare except in connection with cemetery purposes or visiting a burial lot is improper and forbidden at Green Hill.
Pets
If pets are allowed, they must be leashed and not disruptive. Green Hill Cemetery does not allow pets, except for service animals. Should you bring your service animal, please pick up any dog waste.
Decorations
Folks may leave some interesting mementos at a grave. Do not touch or move items. Alternatively, do not leave items at a stranger's grave. That may be very unsettling for visitors of the deceased. Rules about decorations serve to make sure the cemetery doesn't collect too much debris that can cause safety issues or other problems for caretakers. Green Hill Cemetery prohibits glass and tin for this reason.
Headstones/Monuments
History and genealogy buffs use cemeteries to research and document the past. Some headstones are hard to decipher, and people have been known to use shaving cream, chalk rubbing and detergents for readability. This will damage the headstone. If you are researching and need clear images, use a digital camera. Using a filter to inverse the image will do the same job. Never sit on a headstone or stand on top of a burial space. Do your best to not walk over graves. The safest bet is to walk between headstones.
Social Courtesy
Whenever you visit the cemetery, there may be a funeral service, and mourners deserve privacy. Photographing or approaching grieving strangers is not appropriate, nor is playing loud music or allowing children to run around. Using the cemetery as a playground is absolutely forbidden. Teaching children to respect the resting place of the dead is paramount and affirms the community commitment to caring for future generations.
(Lisa Kay Cook is a member of the Town of Waynesville Cemetery Committee. She is a death doula, death education community advocate and former funeral industry arrangement counselor.)