Archived Arts & Entertainment
Litmus test of a community: A look back at the arts in WNC 2022
Tuesday, January 03, 2023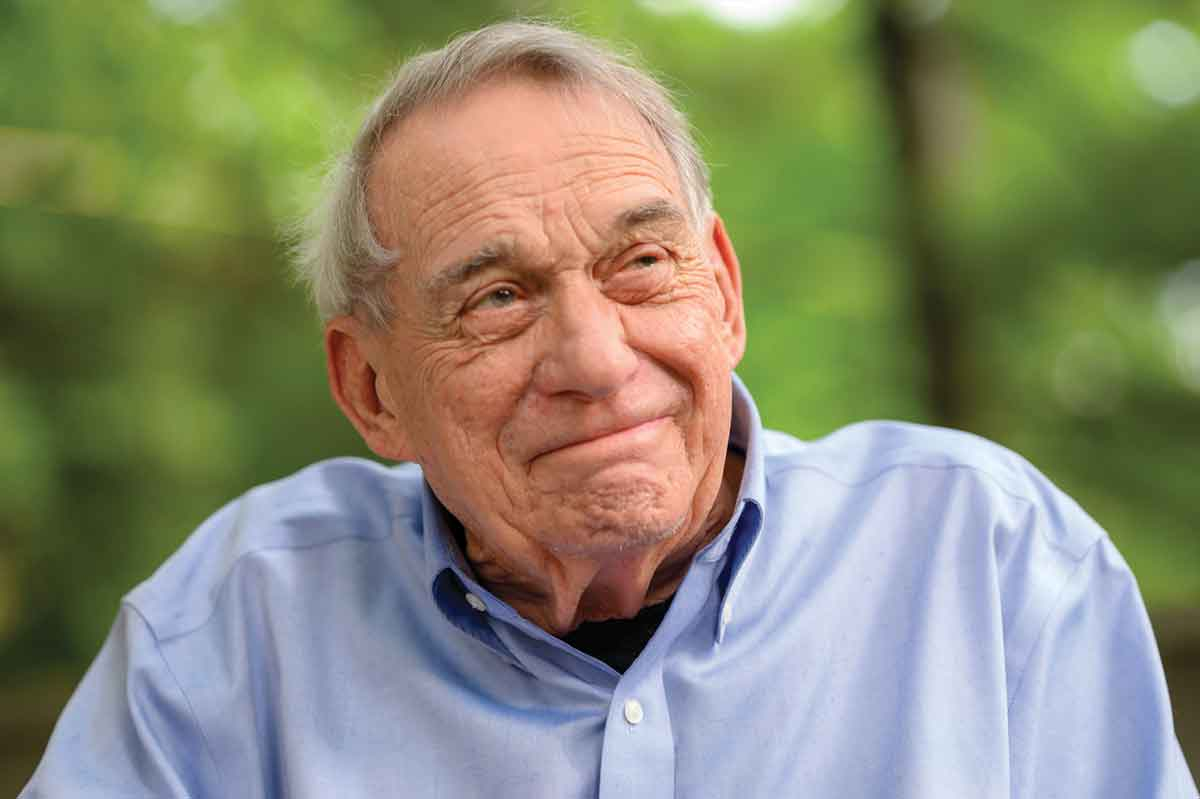 Fred Chappell. File photo
As it has been stated in this publication many times before, the litmus test of the strength of a community is by how strongly its arts is supported.
Whether music or writing, painting or woodwork, clogging or pottery, or any of the endless realms of creative expression, at the core of the culture and ethos of Western North Carolina is a deep, sincere appreciation of the arts.
With 2022 coming to a close, here's a look back some of the marquee arts stories, profiles and events chronicled in The Smoky Mountain News. And, don't forget, the more you support the arts in your backyard, the more vibrant the tapestry of life is — for you, me, and all of us.
Buy a concert ticket. Purchase a piece of art. Take a class or workshop. Pick up an instrument. Learn to dance. Be curious and discover a new hobby or passion. Always be hungry to immerse oneself in the ancient healing powers of the arts.
Steven Lloyd.
Steven Lloyd steps down from HART
After 33 years at the helm as the executive director of the Haywood Arts Regional Theatre in Waynesville — arguably one of the finest community theatre companies in the nation — Steven Lloyd stepped aside and retired when the clock struck midnight on New Year's Eve.
Reflecting his time at HART, Lloyd can vividly recall every single performance, with over 400 productions to his credit. But, more importantly, he can still picture and visualize every single actor, director, and stage hand that stepped foot onto the stage — his stage, one of passion, compassion, and inclusivity.
"The buildings are one thing, but the things that happened in these buildings — all the people who met each other, children who have come into this world because of those people meeting, and the shows that were done to bring people together — this theatre changed this community," Lloyd said in a humbled tone.
Darren Nicholson. Jeff Smith Photography
Balsam Range celebrates 15 years, looks ahead
In a year that'll surely end on a bittersweet note, beloved Haywood County bluegrass sensation Balsam Range is not only celebrating 15 years together, the band is also saying goodbye to one of its founding members, mandolinist Darren Nicholson.
"[The timing] feels just right for me," Nicholson said. "I did [over] 250 performances last year on my own, and almost 40 with Balsam Range. It's very simple — it's just gotten hard to do it all."
Thus, Nicholson's final bow as a member of Balsam Range came during the ensemble's annual "Art of Music" festival, which took place Dec. 2-3 in the Stuart Auditorium at the Lake Junaluska Conference & Retreat Center. The weekend long musical gathering also officially marked the 15-year milestone for the quintet.
"Looking back over the [15-year] journey, I'm still amazed at all we've accomplished, as so many incredible memories," said lead singer/fiddler Buddy Melton. "After all the planning, strategizing, long hours, countless miles, and family sacrifices, does it seem worth the effort? The answer is yes — it doesn't take much reflection to feel proud of our journey."
New documentary celebrates Fred Chappell
As one of the most beloved and acclaimed writers in North Carolina and greater Southern Appalachia, 86-year-old Fred Chappell, a Haywood County native, has accumulated a vast catalog of work, dozens of books poetry and prose.
Throughout his 86 years on this earth, Chappell has received an array of honors, including the Bollingen Prize, the T. S. Eliot Award and the Thomas Wolfe Prize. From 1997 to 2002, he was the poet laureate of North Carolina.
Recently, Chappell has become the subject of a new documentary about his life and career. Titled, "I Am One of You Forever," the film, directed by Michael Frierson, takes an in-depth look at one of the most important literary voices to ever emerge from the Tar Heel State.
"It seems to me, [poetry is] the most natural kind of a speech there is. It's the most natural, the most elevated, and the most fun — poetry is always attractive. Everybody is immersed in poetry, whether they know it or not," Chappell said.
Zeb Ross. Wayne Ebinger photo
WNC clogger becomes social media sensation
In March 2022, life forever changed for Zeb Ross and his extended family. You see, as a featured member of the J Creek Cloggers — a Western North Carolina traditional Appalachian dance troupe — a short video clip of Ross dancing hit social media platforms, the Haywood County resident quickly going viral with hundreds of millions of views of his fancy footwork.
"Whenever I'm dancing, I'm not really thinking about anything — it's pure bliss for me," Ross said. "You're performing and looking around. You're seeing the smiles. You're seeing the clapping. You don't have to worry about what chores you have to do back home or whatever might be bothering you in life. Everything gets pushed to the side — you're just enjoying the moment."